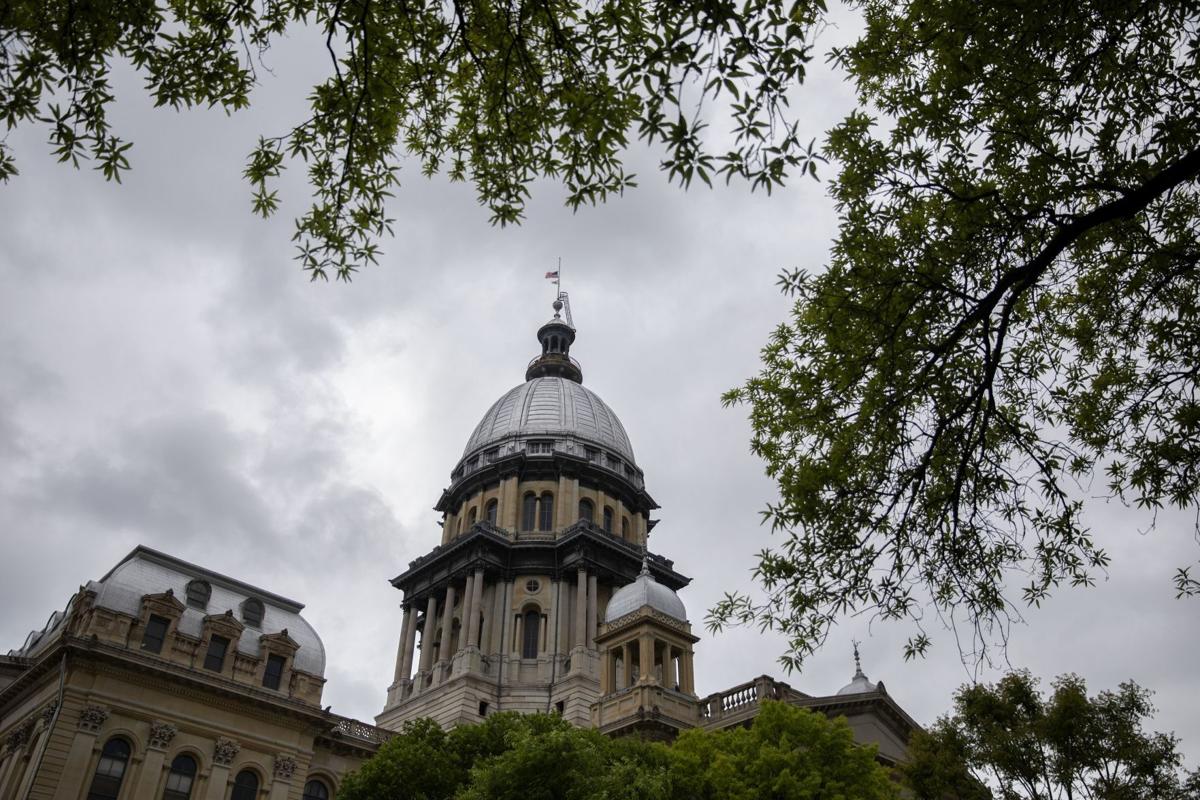 SPRINGFIELD — The Illinois Senate passed a criminal justice omnibus bill early Wednesday morning after a grueling 20 hours of politicking during Tuesday's lame duck session. The House followed suit Wednesday morning, clearing the way for the bill to head to the governor.
The bill found strong opposition from law enforcement organizations, saying it was rushed through without proper discussions. 
Many of the most debated aspects, such as ending qualified immunity for law enforcement, were reduced or removed from the bill. Points of contention were highlighted over three days of subject matter hearings in the House, where Rep. Justin Slaughter, D-Chicago, also a sponsor of the bill and chairman of the Judiciary Criminal Committee, fielded testimony and criticism from Republicans on the committee and representatives from the Illinois Association of Chiefs and Police and the Illinois Sheriffs' Association.
Still, the scaled-down version that made it to the Senate floor was attacked by Republican lawmakers who said its changes were too drastic and would negatively impact the safety of Illinois communities. Some Democratic senators joined Republicans in voting against the bill or didn't vote at all.
The legislation also includes: 
Effective Jan. 1, 2023, all bail bonds and conditions of bail will be replaced by a system of pretrial release to be developed by the Illinois courts based on a detainee's alleged crime, their risk of not appearing for their court date, and the threat or danger they may pose to the community if released. The original version of the bill abolished cash bail effective immediately, but that was extended by two years to accommodate the transition and allow for uniform standards to be developed.
A statewide use-of-force standards by 2022 while making changes to what are acceptable and unacceptable uses of force in Illinois statute. The bill provides that use of force is permissible only when an officer has determined it is necessary to defend either themselves or others from bodily harm when making an arrest. When a suspect is attempting to escape, officers would not be permitted to use deadly force to stop them, unless that person cannot be apprehended at a later date and is likely to harm others.
Suspects in custody must be able to make three phone calls within three hours of being taken into police custody. 
One of the largest changes to the bill was the gutting of a provision that would have ended qualified immunity for officers, eliminating their protection from liability in civil suits if they violated rights guaranteed in the Illinois Constitution.
Instead, the legislation creates a yearlong Task Force on Constitutional Rights and Remedies, an 18-member body that will investigate and develop procedures to protect constitutional rights and remedies should those rights be violated. The task force will specifically look at qualified immunity as applied to law enforcement.
A report with policy recommendations must be submitted to the governor's office and the General Assembly by May, with the task force being dissolved by the legislation at the start of the new year.
A police certification provision backed by the attorney general's office was also added to the bill. It gives the state more power over who can be a member of law enforcement and makes it easier to decertify and terminate the employment of problematic officers.
Before this legislation, the Illinois Law Enforcement Training and Standards Board could decertify an officer only if they were convicted of a felony or a limited set of misdemeanors such as offering a bribe, prostitution or criminal sex abuse.
The criminal justice omnibus bill grants ILETSB greater discretion to decertify officers based on whether a Certification Review Board determines they violated conduct guidelines.
The largest agencies must have body cameras in place by 2022, while all agencies, no matter how small, must have body cameras implemented by 2025.
Originally, this provision was touted as the "defund the police" bill by law enforcement groups opposing the Black Caucus legislation due to a non-compliance penalty that reduced how much state funding municipalities received for each year law enforcement agencies under their control violated the mandate.
Now, compliance is rewarded and the penalty has been removed, with ILETSB giving preference in grant funding to agencies following the mandate.
---