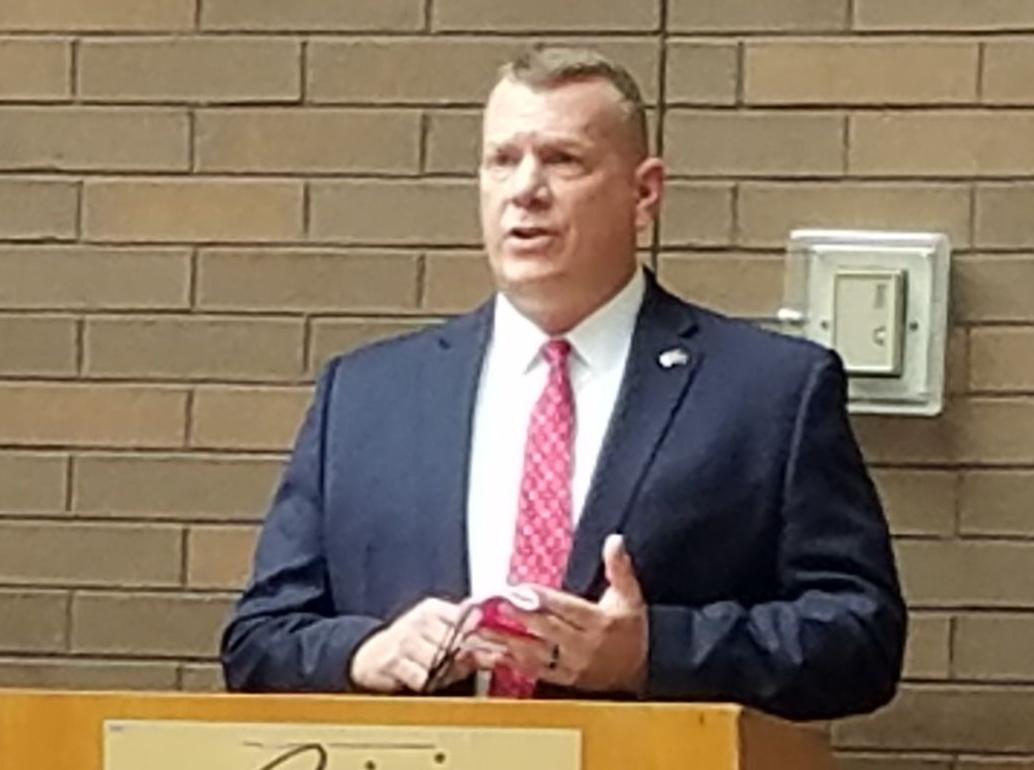 DECATUR — A former Macon County sheriff's deputy who also led the park district's police force on Wednesday formally entered the race for Decatur City Council. 
"I have a personal agenda," said Ed Culp, during a press conference at the Decatur Civic Center. "I personally love Decatur, Illinois. I love the people here. This town has got good people in it."
Three seats on the six-member council will be on the April ballot during the municipal election. 
Culp said his plan is to help the city progress. He addressed union members, Richland Community College, Decatur Park District and Millikin University as members of the audience. He also spoke about the current pandemic and its future with the city. "COVID is not going to dictate us," Culp said. "We will dictate COVID."
At 52 years old, he said he still has work to do. "It's not time for me to go away yet," Culp said.
Culp said working as a team player is important for the city's growth. "We need to all work together," he said. "I have the work ethic and professionalism to take us forward."
He proposed business additions to the city and their benefits. "We have to showcase what we have here locally," Culp said. "Instead of training them and sending them off to jobs, the jobs need to come to the employees."
Utilizing Decatur's resources, such as Lake Decatur, is important to the candidate. According to Culp, recreational areas have been a draw, even during a pandemic. "We need to expand that lake," he said. "We need to bring people to our community."
In June, Horn announced he will run for re-election. Pat McDaniel will not be running again. Kuhle said Wednesday that he is seeking another term. City Clerk Kim Althoff said the number of petitions at this time are unknown.
"We gave them the option of coming into the office or downloading the forms," Althoff said about future candidates.
"And I want to do my part," Culp said. "Everybody should come together."
As a trainer for future police officers, Culp said he encourages community involvement. "It's not just your eight-hour shift. It's about going past your shift. Coach a baseball team, get on a board, help out your church. Always give back," he said. "I can't preach this and not do it myself."
---
Decatur votes on Election Day 
Contact Donnette Beckett at (217) 421-6983. Follow her on Twitter: @donnettebHR