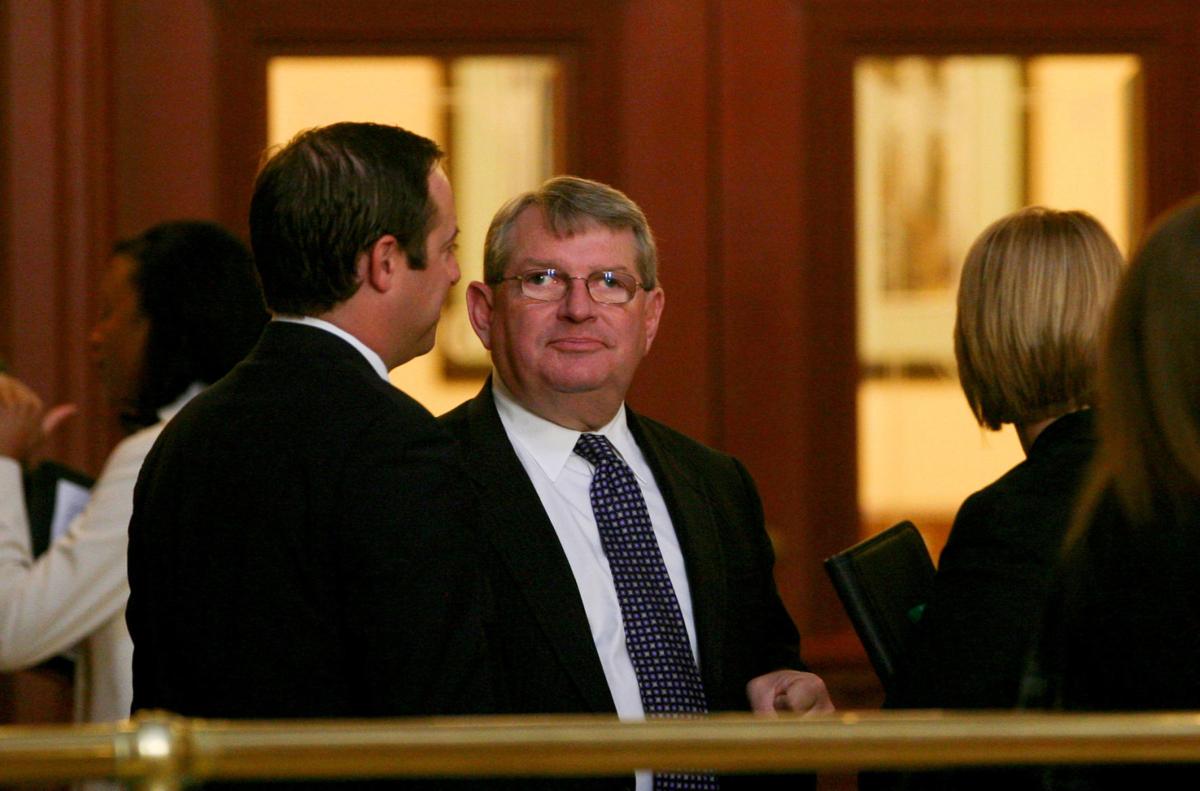 In his first public comments since top agriculture official John Sullivan resigned amid fallout over the email, Pritzker criticized Mike McClain for shrugging off a question about whether he was cooperating with federal investigators in a sweeping probe that reaches from Chicago to Springfield.
"This McClain email is emblematic of a culture that has been poisonous in Springfield for far too long," Pritzker said. "Those who protect the culture, those who tolerate it, those who promote it, will have to answer for their role in it."
He added: "Anyone who thinks that it's OK to talk about these things like they're in a crime syndicate doesn't belong in Springfield anymore. We need change."
The July 2012 email McClain, a former lobbyist for Commonwealth Edison and a close adviser to Madigan, sent to two officials in the administration of then-Gov. Pat Quinn was first reported by WBEZ. In it, McClain sought leniency for Forrest Ashby, a longtime state worker who was facing a disciplinary hearing.
"For God's sake do not let this disciplinary meeting get out of hand," wrote McClain, who like Ashby is from Quincy. "He has kept his mouth shut on Jones' ghost workers, the rape in Champaign and other items. He is loyal to the Administration."
Over the weekend, Sullivan resigned as the Pritzker administration's agriculture secretary after it was discovered that he knew of McClain's email at around the time it was sent but did not report it.
During a news conference at the downtown Thompson Center, Pritzker did not directly address a question on whether McClain recommended Sullivan for the top agriculture job, saying he does not know whether the powerful lobbyist weighed in.
"I do know that I received a lot of recommendations about John Sullivan," Pritzker said. "There were a lot of people who think very highly of him and I want to add that as the director of the Department of Agriculture he did terrific work for me."
You have free articles remaining.
A source has told the Tribune that federal investigators have asked McClain to cooperate. Pritzker was critical of McClain's response last week was asked last week by a WBEZ reporter whether he is cooperating. In a video, McClain said, "They've asked" when asked about the feds approaching him, then appears to grin.
Sign up for The Spin to get the top stories in politics delivered to your inbox weekday afternoons.
McClain did not directly say that he has declined to cooperate, fueling speculation that he is not.
"If an investigator contacts someone and asks them to cooperate, they should cooperate and not to put a smug grin on their face and to laugh about not cooperating like Mike McClain did," Pritzker said.
Asked whether he believes McClain should cooperate against Madigan if asked to, Pritzker said, "Oh I think anybody that is interviewed by an investigatory body should be forthcoming with information that they have."
Pritzker also ripped the broader political culture in Springfield, which has been roiled by a string of high-profile criminal investigations.
"Whether you're a leader or a member or a lobbyist or anybody engaged in that Springfield culture, you've got to ask yourself what direction you're taking things or what you've done to contribute to it or what you're doing to alleviate the concerns that voters and the rest of us have about this culture and the corruption," Pritzker said. "I've insisted that to everybody, to all the leaders and chairs of committees as well as to the members themselves."
Pritzker did not directly criticize Madigan, even though McClain was his close ally for years, and did not directly answer whether he believes Madigan's denial that he did not know anything about the rape email.
"The investigations have to proceed here and that's how we're going to discover who knew what and hold accountable people that deserve to be held accountable," Pritzker said.
---
GALLERY: Illinois House Speaker Michael Madigan
Illinois Legislature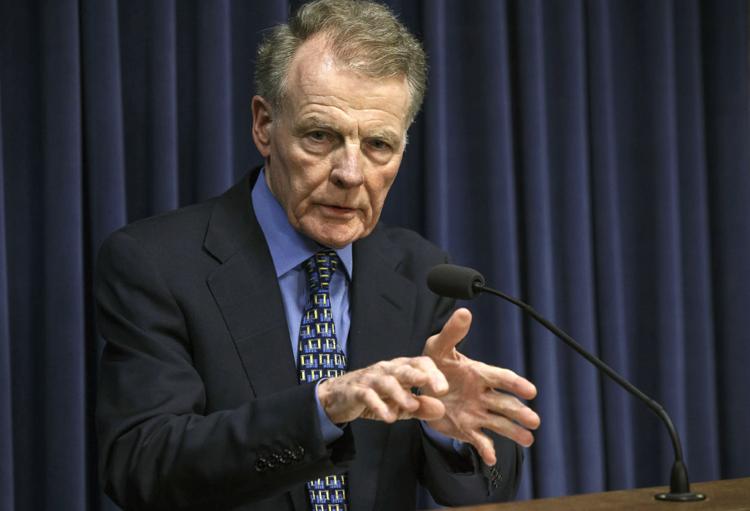 Illinois Legislature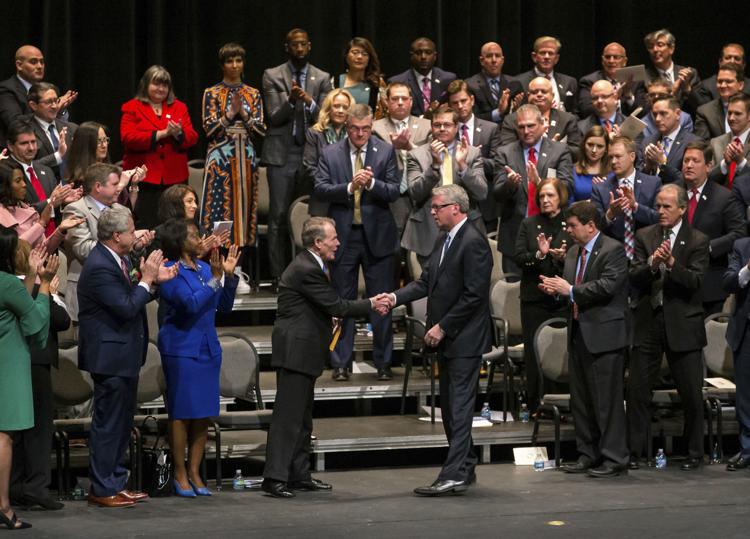 Illinois Legislature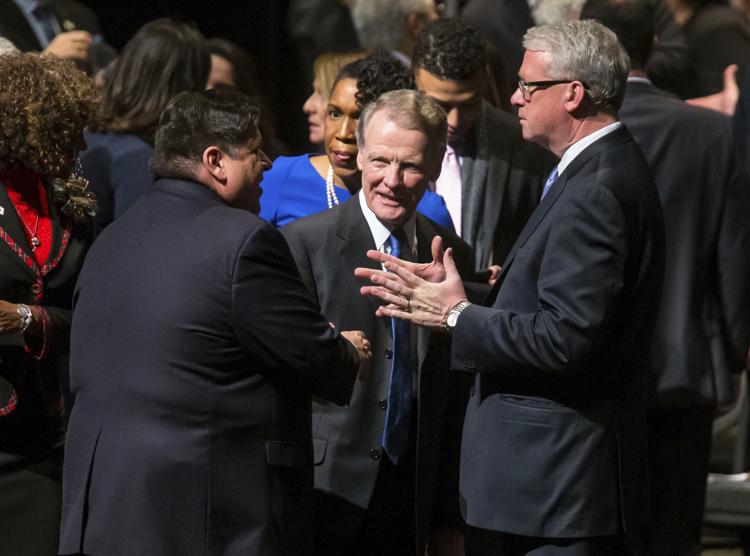 Michael Madigan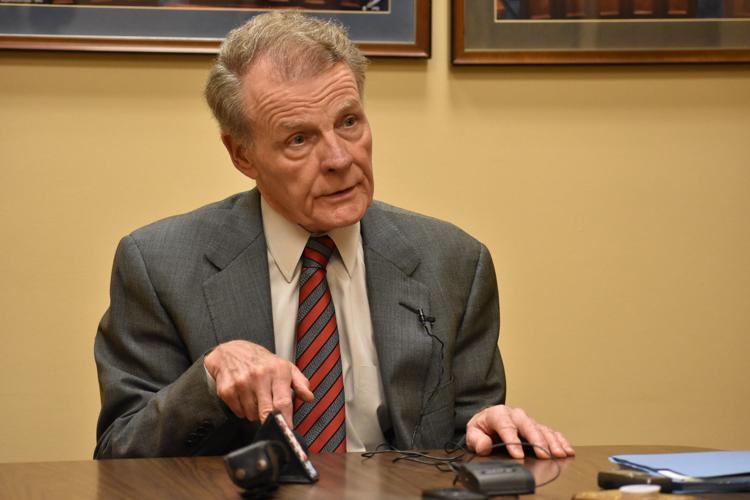 Michael Madigan
Illinois Legislature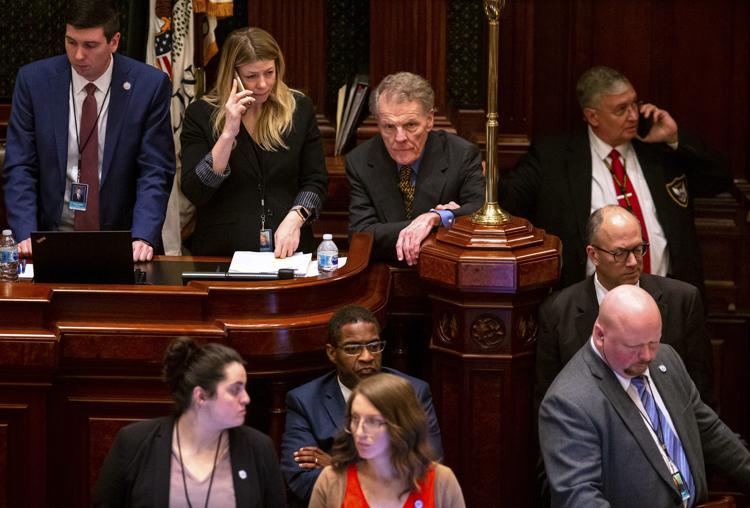 Illinois Pensions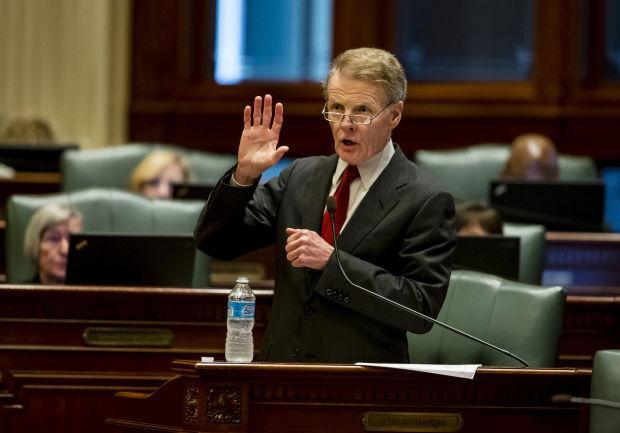 MADIGAN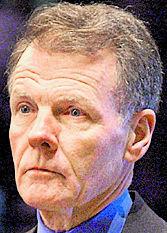 Illinois Budget Education Funding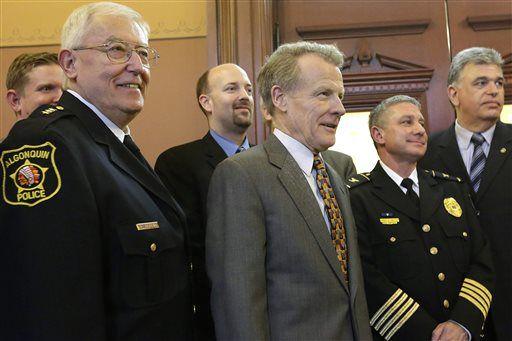 Illinois Budget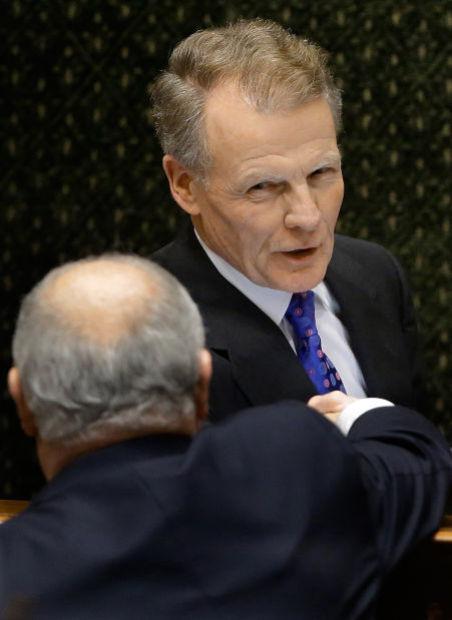 041814-dec-news-obamalibraryart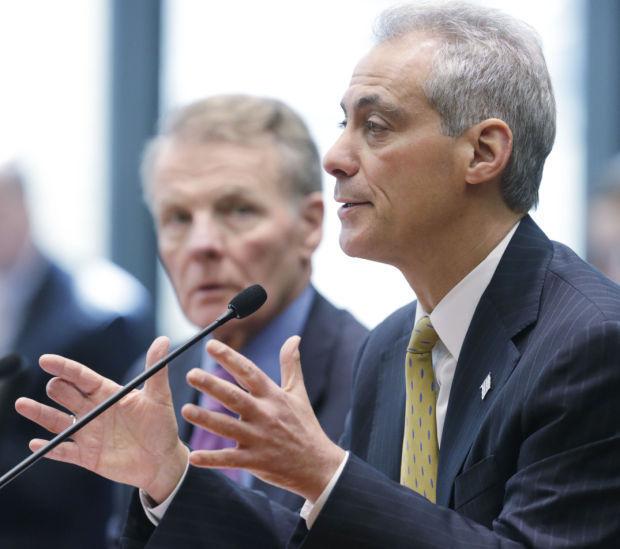 MADIGAN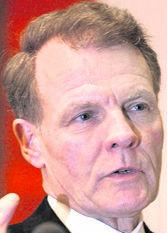 Michael Madigan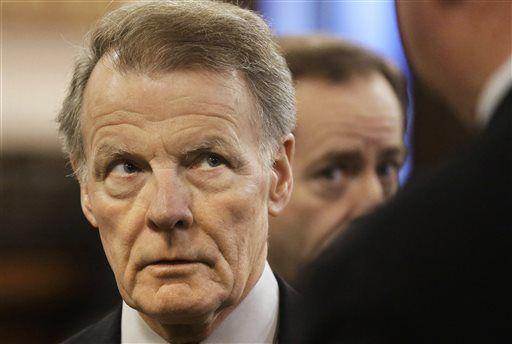 Michael Madigan
Illinois Legislature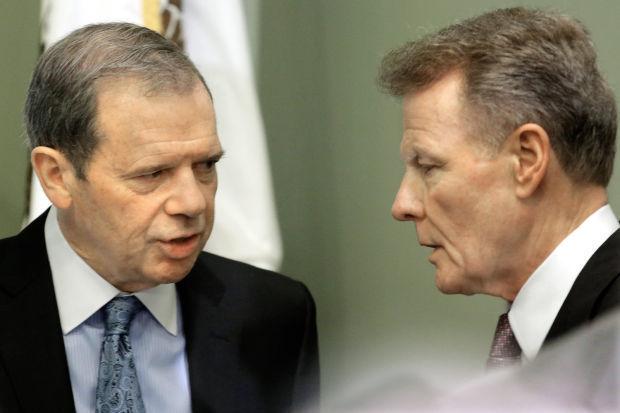 Pat Quinn, Christine Radogno, Michael Madigan, Jim Durkin, Mike Zalewski, Darlene Senger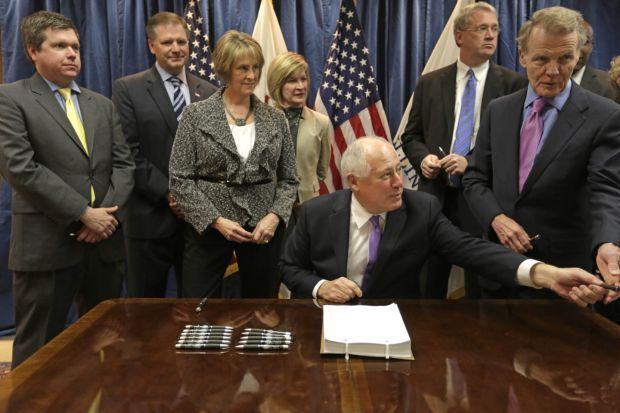 Illinois House Of Represntatives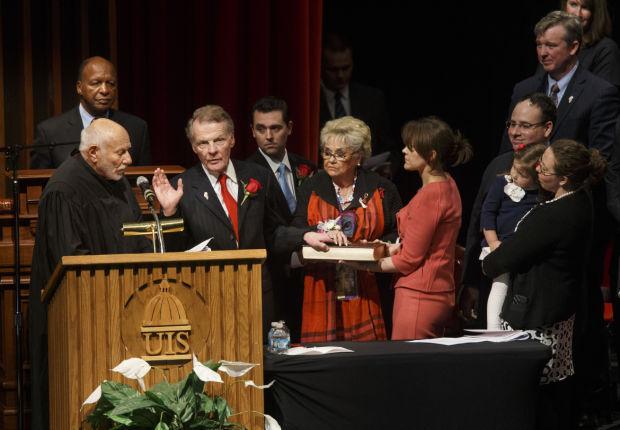 Michael Madigan, Bruce Rauner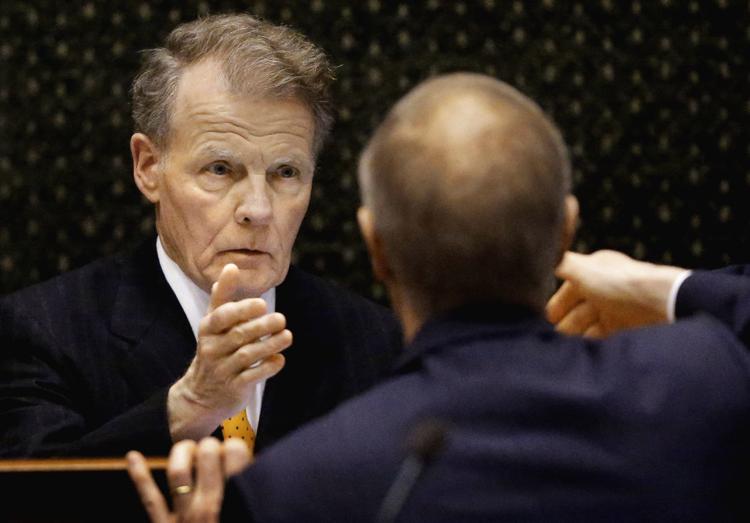 Bruce Rauner, Michael Madigan File