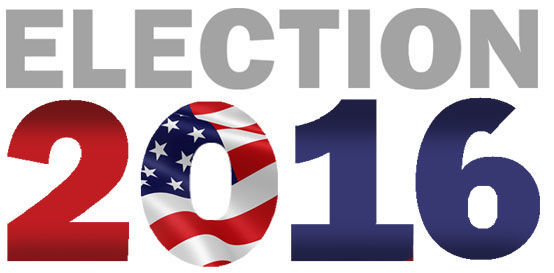 CHICAGO — Illinois was once billed as one of November's most competitive U.S. Senate races. Now, Democrats are counting on U.S. Rep. Tammy Duckworth to defeat Illinois Republican U.S. Sen. Mark Kirk as the party looks to reclaim the majority in the chamber.
Duckworth is expected to benefit from what's historically been high Democratic turnout during presidential election years, and the most recent polls show she has a comfortable lead.
But Kirk warns that counting him out would be a mistake. The former congressman and first-term senator said a recent internal poll showed him trailing Duckworth by just two points.
"News of my political death has been way too early," Kirk said, noting he has exceeded expectations on Election Day. "Always Kirk has closed strongly."
In a state where Democrats typically win statewide, Kirk has worked to distance himself from Republicans, especially this year, when he's been one of the most vocal critics of GOP presidential nominee Donald Trump, calling him "delusional" and "too bigoted and racist for Illinois."
Kirk, of Highland Park, also frequently notes his "F'' rating from the National Rifle Association and that he called for the Senate to hold hearings on President Barack Obama's pick for the Supreme Court. And former Republican presidential nominee Mitt Romney praised Kirk's independence Wednesday, adding that the GOP must hold on to the Senate to "keep America from going off the rails."
But Duckworth has had her own high-profile endorsements. Obama appeared at a fundraiser with her this month, and the campaign launched a new radio ad in which Obama notes Duckworth's father worked in a factory and that she worked her way through college with the help of student loans and grants.
"Tammy knows what's important to our families. That's because she's walked in our shoes," Obama says, calling the Hoffman Estates resident "a terrific leader who will never stop fighting for all of us."
Both candidates also offer compelling personal stories. Duckworth lost both legs when her helicopter was shot down in Iraq, while Kirk suffered a stroke in 2012 and went through grueling rehabilitation before returning to work in Washington.
The second-term congresswoman brought in more than three times the cash Kirk did during the final fundraising quarter before the Nov. 8 election, leaving her with more than $4 million to Kirk's roughly $1.4 million.
Kirk has criticized Duckworth's time as director of the Illinois Department of Veterans Affairs and in a leadership post at the federal VA, running television ads featuring women who say Duckworth ignored problems they reported or retaliated against them.
Duckworth has denied the claims, says she was unaware of problems with waiting lists at Illinois veterans' homes and blames the failure of a program to increase veteran access to health care on imprisoned former Gov. Rod Blagojevich.
Kirk said this week he isn't buying those explanations — "I'm sure she'll say the dog ate my homework or something."
Duckworth has blasted Kirk in campaign ads for exaggerating his own military record, including his assertion that he came under enemy fire while flying reconnaissance missions in Iraq. The former Navy intelligence officer has apologized for the misstatements.
The Democratic Senatorial Campaign Committee had scheduled additional TV ads in the final weeks of the race, but recently cut back on the order and diverted the money to states with more competitive Senate races.
Kirk and Duckworth are scheduled to meet for two televised debates before Nov. 8: today in Springfield and Nov. 4 in Chicago.
Libertarian Kent McMillen and Scott Summers of the Green Party also are running.