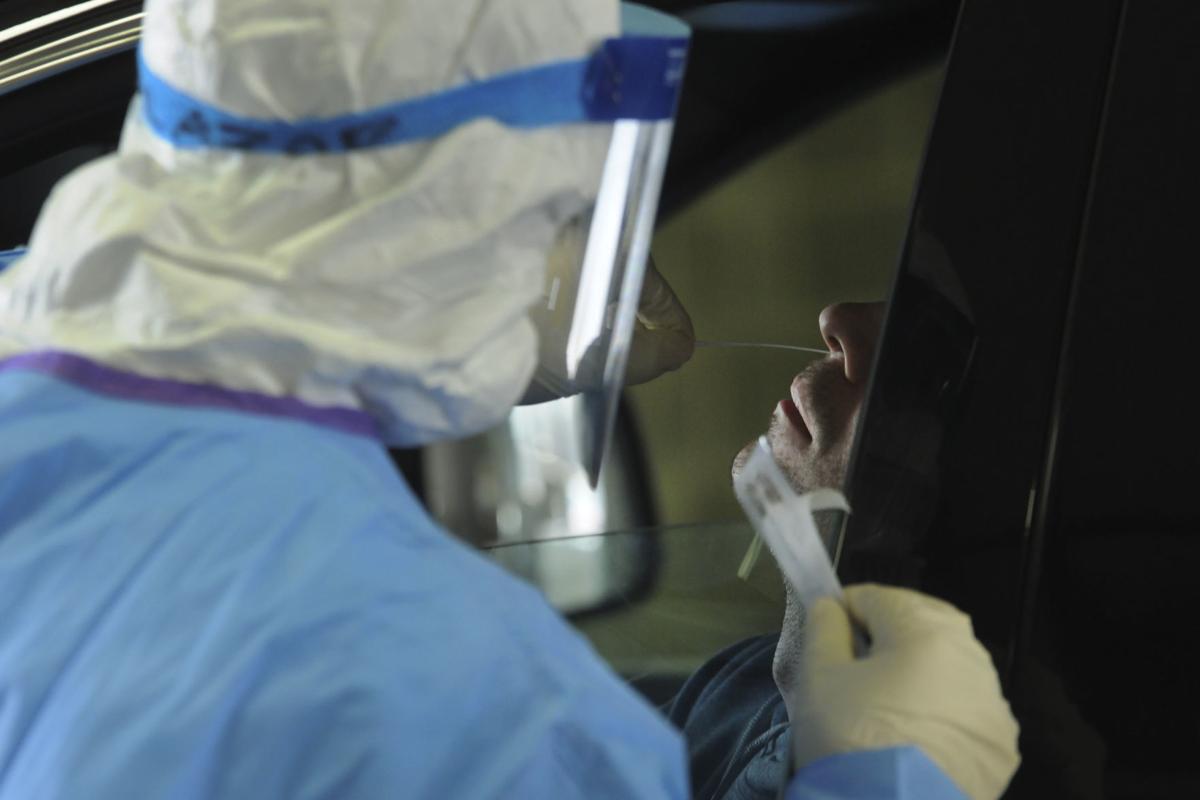 SPRINGFIELD — Illinois Gov. J.B. Pritzker on Tuesday extended his statewide stay-at-home order for three weeks as the nation struggles to contain the spread of the coronavirus.
Pritzker set a new deadline of April 30 for keeping people inside except for reporting to a job deemed essential or to take care of necessities, including getting food or going to a health care provider.
The new coronavirus has led to the deaths of at least 99 people in Illinois out of more than 5,994 infections. With 26 additional deaths reported Tuesday, and 937 new cases, the number continues to grow, Pritzker said.
"Our greatest risk of hitting capacity isn't right now, but weeks from now," Pritzker said. "The virus is spreading and growing. So are its risks. We must not let up now."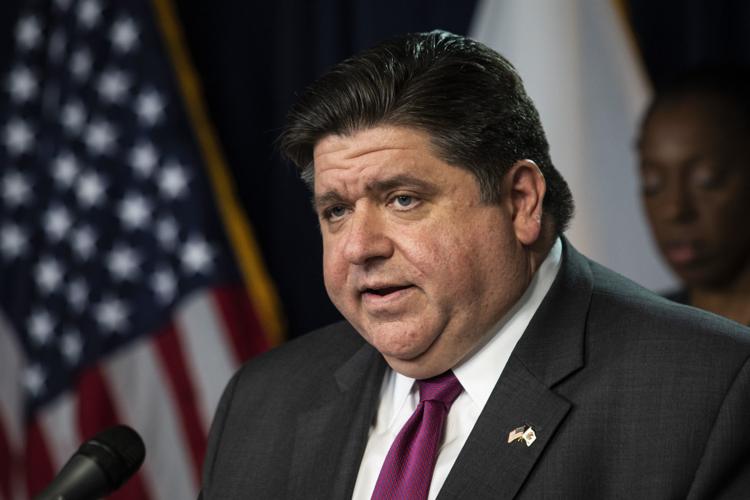 In Macon County, the number of positive cases remained at two as of Tuesday afternoon. Eighteen tests were pending and 14 had come back negative. Additionally, 11 Macon County residents have been tested elsewhere, with 10 negative tests and one pending. 
The first two cases of the disease in Macon County were confirmed Friday night: a woman in her 50s being treated at HSHS St. Mary's Hospital and a man in his 60s who is isolated at his home. 
The Commission on Government Forecasting and Accountability, a bipartisan legislative fiscal analyst, said Tuesday that it's possible that the economic impact of COVID-19 could mean a drop in state tax revenues of $8 billion — about 20% of the state's typical annual income — although the loss might be spread over several years. The General Assembly has canceled 11 days of its spring session in Springfield through Friday.
Pritzker initially closed schools and restaurants and bars on March 13, then issued a stay-at-home order a week later. That was to end April 7, but experts cautioned it would be premature. On Sunday, President Donald Trump said that social-distancing rules should run through April.
For most people, the new coronavirus causes mild or moderate symptoms, such as fever and cough that clear up in two to three weeks. For some, especially older adults and people with existing health problems, it can cause more severe illness, including pneumonia, and death.
'No sugarcoating'
Illinois Department of Public Health Director Dr. Ngozi Ezike said the number of confirmed cases, which have grown by hundreds daily since the state upped its testing output, tell only part of the story. She also said increased deaths and confirmed cases are expected to continue to increase, although the true number of cases in the community is unknown due to lack of available testing nationwide.
"But I do want to put these numbers in perspective and remind you that the majority of those that get infected do not suffer severe illness, do not require hospitalization," she said, adding that up to 80% of those infected will not need critical care. "What we do need to pay attention to with these numbers is what they mean for our health care capacity."
Pritzker said just 41% of adult intensive care beds were available as of Monday — that's 2% less than a week ago — while 68% of ventilators were available, a 4% weekly drop.
About 35% of total intensive care beds and 24% of total ventilators are being used by COVID-19 patients, he added. He said the state is working every day to increase medical capacity in those areas.
Pritzker said when the stay-at-home order is lifted will depend on when the disease "peaks," meaning the number of added cases each day hits a maximum and then starts to decline.
"What we're seeing in places like New York is that the peak may last for several days or more," he said.
Chicago Mayor Lori Lightfoot said Tuesday that the city is renting nearly 300 hotel rooms for first responders working during the coronavirus outbreak and worried that returning home between shifts puts their family members at risk.
Lightfoot said the city will foot the costs for first responders including Chicago's police, firefighters or paramedics who want to room downtown. She said the city is making similar arrangements for healthcare workers.
City health authorities have reported 2,167 positive cases of COVID-19 and 16 deaths linked to the virus in Chicago.
"There's no sugarcoating this," Lightfoot said. "The numbers are going to get worse before they get better."
Chicago previously reserved more than 2,000 downtown hotel rooms for people who needed a place to isolate or quarantine away from home as they recover from mild cases of COVID-19, the disease caused by the virus, that do not require hospital stays.
---
---
'A Petri dish'
Another concern is how to deal with prisoners with the virus.
The state reported the death of an inmate at Stateville Correctional Center in Will County on Tuesday. At least 32 inmates and 18 staff members at the prison have the virus.
"We're using every mechanism available to us to prevent and contain the virus is spread in our department of corrections facilities, including standing up temporary facilities for an on-site medical mission with our National Guard," the governor said. 
The state Department of Corrections is reviewing case files of low-level offenders for possible release; hundreds, including pregnant inmates and new mothers, have been set free. Prison employees are wearing protective gear.
At the Cook County Jail, 134 inmates had tested positive by Monday, up from 24 just four days before. A special panel of judges is holding hearings to determine whether nonviolent offenders in the county can be released. Cook County Board President Toni Preckwinkle is aiming for a jail population of 4,000, down from more than 5,400 on March 21.
"The jail is a Petri dish," Preckwinkle told reporters Tuesday.
Macon County Sheriff Tony Brown said last week that 17 offenders accused of nonviolent crimes, such as shoplifting and minor drug possession, had been released as a similar precaution. Macon County State's Attorney Jay Scott signed off on the releases, along with individual judges in the cases. 
Scott also said the jail had suspended work release and weekend jail sentence programs to cut down on traffic in and out of the facility. 
Also on Tuesday, Pritzker addressed questions about voting in the November general election.
"I do think that we're going to have to look at, for the general election, the idea that we may have to move to significant amount or maybe all mail-in ballots or at least giving people the opportunity to do that," he said.
But, he said, that's a decision that would have to be made by the General Assembly, and it is uncertain when the body will meet to discuss such legislation as an operating budget and other must-pass measures.
"We have to find a way to get the Legislature together. That's going to be a decision that gets made by the legislative leaders, along with our public health professionals, to determine how you get 177 General Assembly members in the similar area and vote on things," he said.
The Herald & Review contributed. 
---
PHOTOS: Empty Chicago streets amid the coronavirus threat
US-NEWS-GOV.-J.B.-PRITZKER-EXPECTED-TO-9-TB.jpg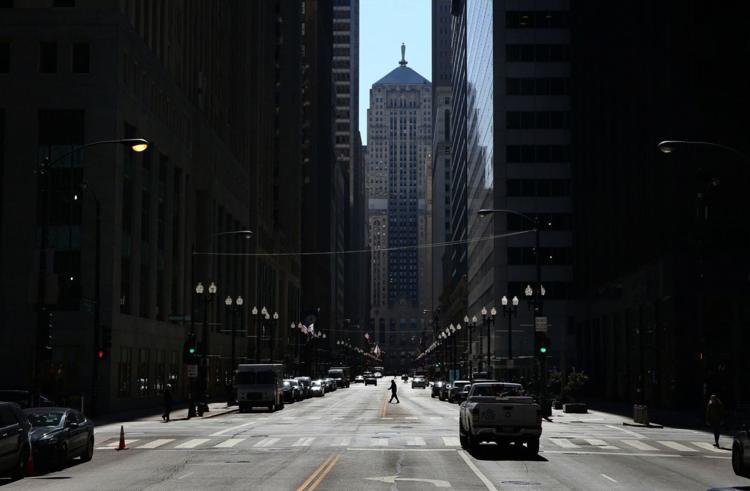 US-NEWS-GOV.-J.B.-PRITZKER-EXPECTED-TO-8-TB.jpg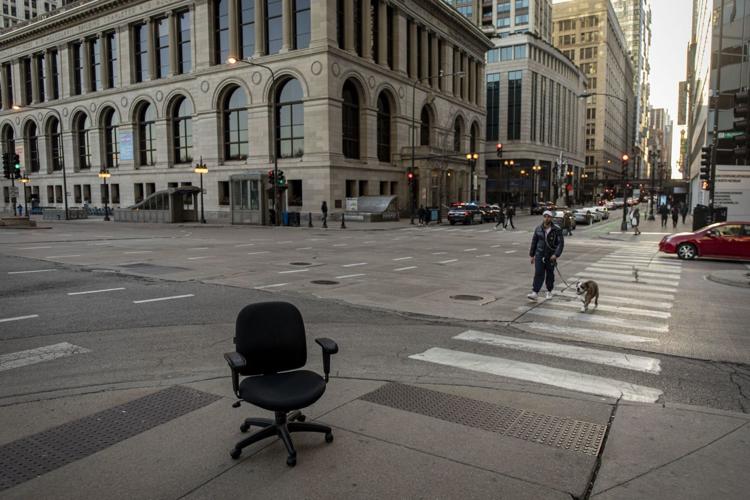 US-NEWS-GOV.-J.B.-PRITZKER-EXPECTED-TO-7-TB.jpg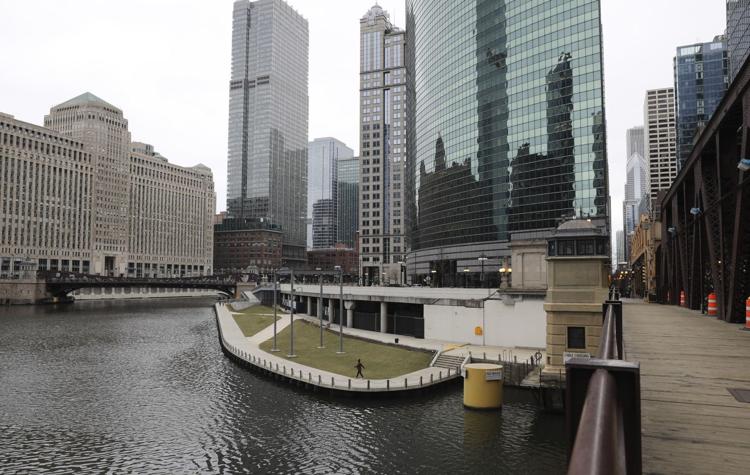 US-NEWS-GOV.-J.B.-PRITZKER-EXPECTED-TO-6-TB.jpg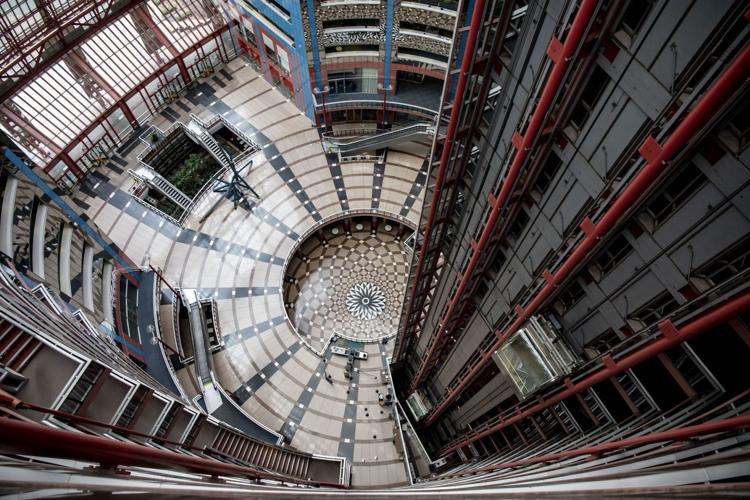 US-NEWS-GOV.-J.B.-PRITZKER-EXPECTED-TO-10-TB.jpg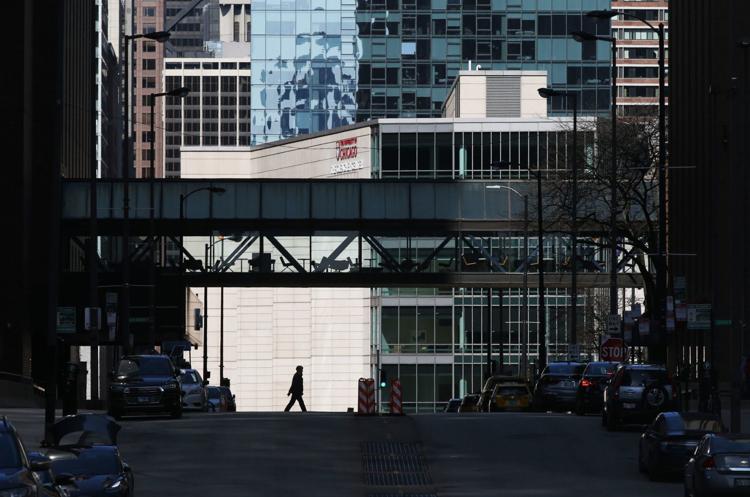 US-NEWS-GOV.-J.B.-PRITZKER-EXPECTED-TO-3-TB.jpg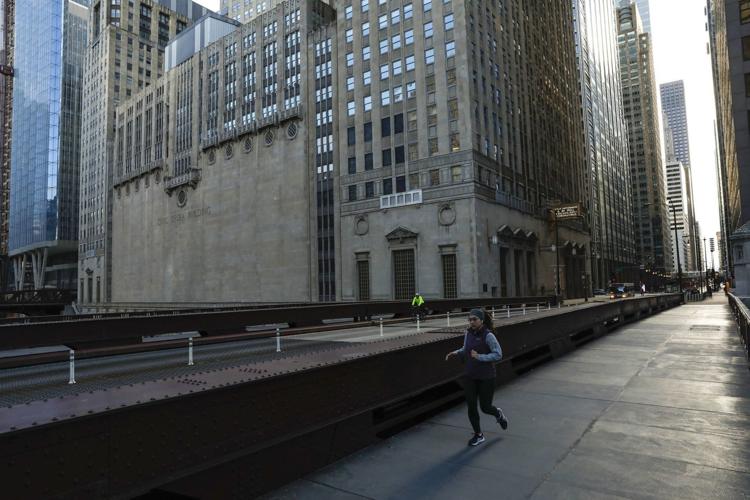 US-NEWS-GOV.-J.B.-PRITZKER-EXPECTED-TO-4-TB.jpg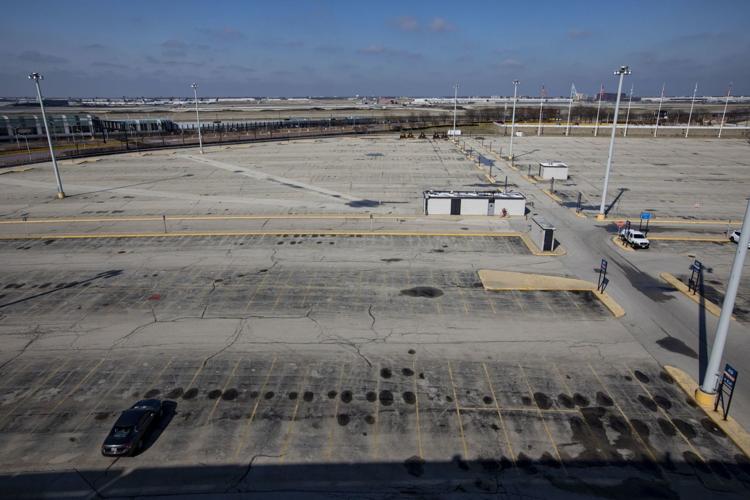 US-NEWS-GOV.-J.B.-PRITZKER-EXPECTED-TO-2-TB.jpg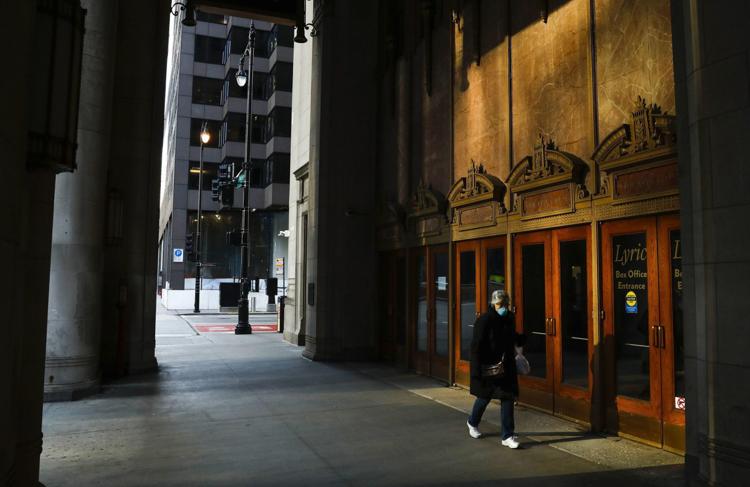 Concerned about COVID-19?
Sign up now to get the most recent coronavirus headlines and other important local and national news sent to your email inbox daily.