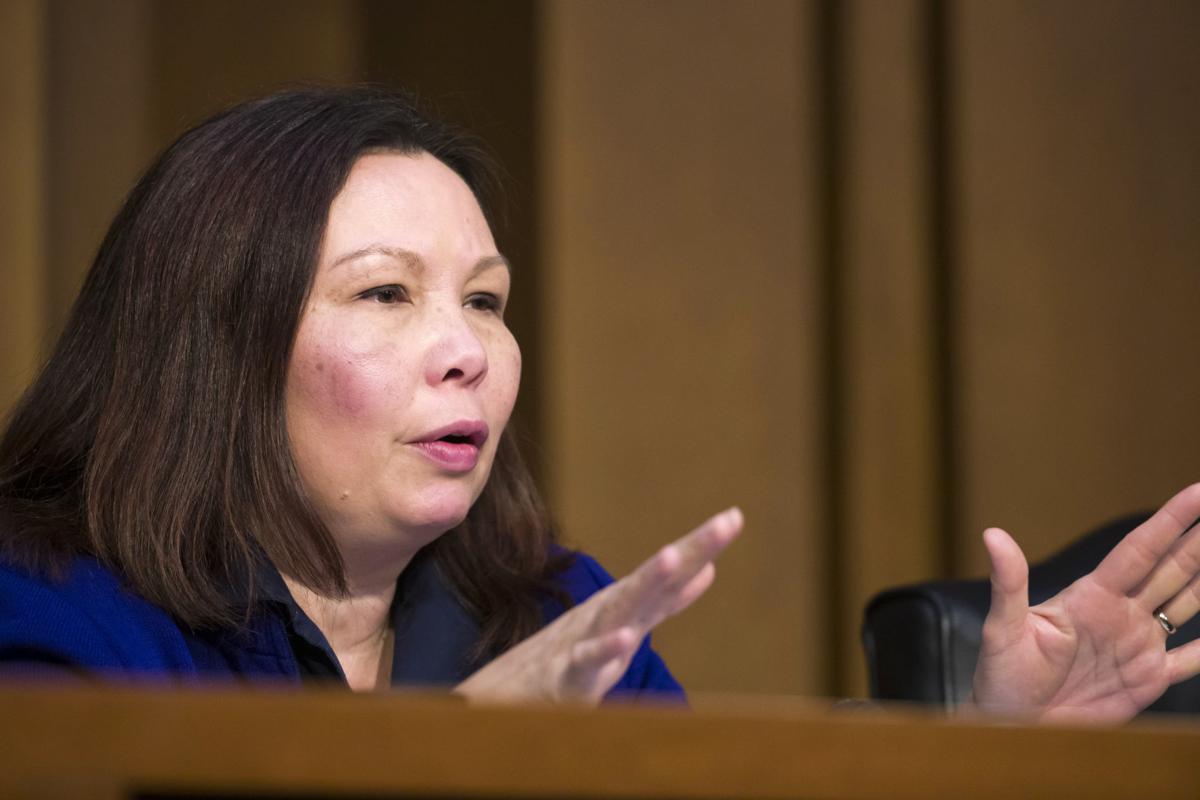 MOLINE — When Democratic Speaker of the House Nancy Pelosi tore up President Donald Trump's speech after his State of the Union address for rejecting her handshake Tuesday, it sent shock waves through the country.
U.S. Sen. Tammy Duckworth, D-Illinois, called Pelosi and Trump's actions partisan during a Thursday phone call with the Dispatch-Argus and Times, and encouraged politicians from both sides to rise above such behavior.
"I didn't see it, but I think it was a very partisan political event," Duckworth said. "Whether it's the president refusing to shake Speaker Pelosi's hand when she reached out to him, or her tearing up the speech afterward, I think we would do better to remember that this is about our nation and partisanship doesn't belong."
Duckworth also commented on Trump's acquittal Wednesday in the Senate, saying the Republicans who voted in Trump's favor will regret it.
"A lot of my colleagues put partisan politics in front of the Constitution and our nation and it's very regrettable," she said. "I think they will regret it because I don't think history will be friendly to those who voted for his acquittal, especially as more and more evidence comes forward.
"This will be in the court of public opinion at some point."
You have free articles remaining.
Duckworth said the White House has been actively stalling or denying numerous Freedom of Information Act requests from the media.
"As information comes out, it's going to become more and more clear. My colleagues who voted not to even allow the evidence are going to regret those votes."
When asked about an update on the status of high-speed passenger rail finally coming to the Quad Cities, Duckworth said the hold-up lies with Senate Majority Leader Mitch McConnell, R-Kentucky.
The U.S. Department of Transportation granted another extension in November for $177 million in federal funding through 2024. The project requires construction of connecting rails before it can be completed.
"This is part of the work that I'm doing," Duckworth said. "We could actually get money for an infrastructure package at the federal level if the Trump Administration would come forward with some sort of plan, but they have not. There is bipartisan support here in the Senate."
Duckworth referenced a $760 billion infrastructure plan introduced by the House Jan. 29 that includes airports and high-speed passenger rail projects.
"At this point, unless Sen. McConnell is willing to let us vote on new pieces of legislation to move out of committee, nothing is going to happen. It's already been negotiated and there is bipartisan support. We just need the White House and Mitch McConnell to come to an agreement on when we can vote on some of these bipartisan efforts."