DECATUR — The first true impact of lawmakers hiking the state's income tax will likely be felt on paychecks starting this week. For Decatur, the actions in the Statehouse during the historic overtime session mean residents will pay an average $580 more annually come next year.
"It is affecting people's bottom line more than they think it is," said Amy Jedlicka, an accountant for Gustafson & Associates, a tax service in Decatur. "How much are you getting to keep at the end of the day after all of these taxes?"
Legislators this month approved increasing the individual income rate from 3.75 percent to 4.95 percent, which works out to an additional $12 in state taxes for every $1,000 of income. Corporations will pay 7 percent instead of 5.25 percent. Both new percentages are permanent and retroactive to July 1, meaning any compensation received this month should be taxed at the higher rate.
The changes were part of a $36 billion package the Democratic-controlled Legislature passed over opposition from GOP Gov. Bruce Rauner, who has called for various pro-business reforms. Rauner's veto was overridden, giving Illinois its first budget in more than two years, a period during which more than $14.7 billion in overdue bills was amassed and various programs were threatened.
The state Department of Revenue on July 11 officially notified human resources departments the information used to start deducting more money from paychecks. The tax hike is projected to rake in about $5 billion.
Eric Kohn, marketing manager for the Illinois Policy Institute, a conservative-leaning think tank, said the changes amount to a reduction in pay for residents.
His group has rallied against the using taxes to solve the budget impasse and pointed to various studies showing that the state is losing both population and standing as a destination for business. And on July 10, Rauner announced Kristina Rasmussen, who was president and chief operating officer of the Illinois Policy Institute, as his new chief of staff. 
With the latest action, Kohn said lawmakers were short-sighted.
"For the average taxpayer, it means, as of July 1, they are taking a pay cut," he said.
The impact is being felt by Matthew Mitchell-Cupp, a part-owner of Lockhart's Barber Shop near downtown Decatur. He questioned if lawmakers understood the impact on front-line job creators.
"What do you think that's going to do to businesses that you are taxing?" Mitchell-Cupp said. "You are shooting yourself in the foot."
He said such increases stop hiring and expansions. That Illinois markets itself as friendly to small businesses, he said, is "a joke, a sick joke. It's a slap in the face really."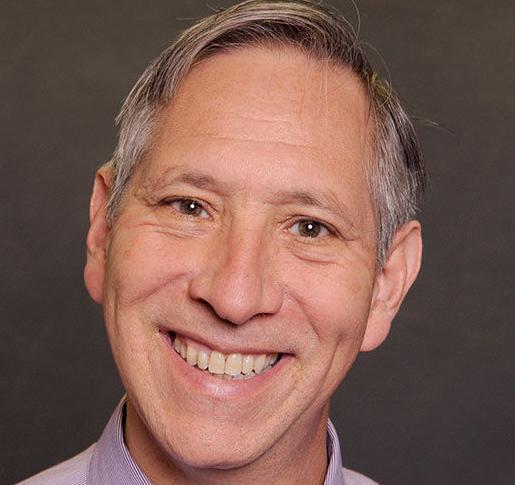 Limited impact on most paychecks
Kohn said the recent legislation especially hurts Decatur by stifling growth. The tax increase will be difficult for small businesses, he said, as well as larger companies. It will be more difficult to grow a business, which would benefit people in Decatur, Kohn said.
"It is going to make things difficult on them," Kohn said, and "have a discouraging effect on businesses wanting to come here."
Supporters of the legislation, which received GOP votes from 15 House lawmakers and one in the Senate, said it was the only option to ensure educational institutions, social services agencies and other groups received funding. Critics say it did not do enough to fix long-standing structural problems or a $130 billion unfunded pension liability.
In Decatur, the state budget stoppage threatened the domestic violence shelter Dove Inc., which was owed $500,000 in back payments, and construction of the Richland Community College Student Success Center. 
Decatur Memorial Hospital is also feeling relief due to a passed budget. President and CEO Tim Stone told the Herald & Review recently "it takes uncertainty off the table."
Local schools will continue to welcome students this fall due to the spending plan. Some, like Central A&M, had enough money saved up to remain open but only for little over a year.
Growing Strong Sexual Assault Center and Baby TALK, which provides early education for low-income population, both had to lay off staff throughout the historic impasse. Baby TALK reduced services and programs and workers aren't sure if the impasse will restore their original funding. 
CHICAGO — Illinois Gov. Bruce Rauner is hardening his anti-tax stance as he readies a re-ele…
The average annual adjusted gross income in Decatur is $48,297, which works out to a yearly state income tax payment of $1,811 under the old system and $2,391 under the new one.
Financial experts said the impact on most paychecks will be minor. The exception is lower-income residents, although any change could be offset if they use the earned income tax credit. At the same time, lower-income people may benefit the most from the restoration to human service and other funding.
"Since most people have little leeway in their budgets, this will be a hardship for some," said David Merriman, who teaches finance at the University of Illinois. 
'They are probably not done'
Earners are being advised to should make sure paychecks show that more money is being withheld. The tax increase applies to anyone who receives compensation, including from gambling and the lottery.
Terry Horstman, of the state Department of Revenue, said most employers can be in compliance quickly, but advised that anyone with questions should contact their payroll department or visit tax.illinois.gov.
Income from January 2017 to June 30, 2017, will be taxed at 3.75 percent. Any money after July 1, 2017 will be taxed at 4.95 percent. The state in January is expected to provide further guidelines for calculating income tax when two rates will be applied in the same 2017 tax year.
Mitchell-Cupp said they raised prices for a haircut July 11 because of the taxes. He said the latest increase, coupled with a self-employed rate and a partnership tax, make it difficult to bring in enough income for his wife and three kids and to pay for health care.
He said corporations should pay a fair share instead of getting tax breaks rather than small businesses constantly seeing increased costs.
"I have no problem paying taxes. … I never had a problem paying taxes until they started doing that. Now I struggle paying taxes," he said.
Jedlicka, the accountant, said if residents don't like the new costs, they should wield their power come Election Day.
"If you don't like the tax increase then I wouldn't be voting for the people who voted for it," she said.
Kohn said taxpayers should pay attention to the decisions legislatures are making in Springfield.
"They are probably not done trying to take money from Illinois taxpayers," Kohn said.