Democrat Michael Madigan, already the longest-serving state House speaker in U.S. history, was easily elected to his 19th term. Other leaders — Senate President John Cullerton and GOP leaders Rep. Jim Durkin and Sen. Bill Brady — also were re-elected.
The lone new face from the Decatur area in the statehouse will be Dan Caulkins, R-Decatur, who defeated Democrat Jen McMillin in last November's election. Caulkins will represent the 101st House District, an area that had been represented for nearly two decades by Bill Mitchell, a Republican from Forsyth who did not seek re-election.
State Sen. Andy Manar, D-Bunker Hill, and state Rep. Sue Scherer, D-Decatur, returned to Springfield after winning re-election last year. State Sen. Chapin Rose, R-Mahomet, and state Rep. Brad Halbrook, R-Shelbyville, will also represent the Central Illinois area after running unopposed in last year's election.
"It's a new day in Springfield with fresh faces and new ideas after four years of partisan gridlock," Manar said in a news release. "I plan to continue pressing for fair school funding, desperately needed job creation in Central Illinois and protections for rural health care. And I intend to continue reaching across the aisle to my Republican colleagues so we can make good things happen for downstate residents together."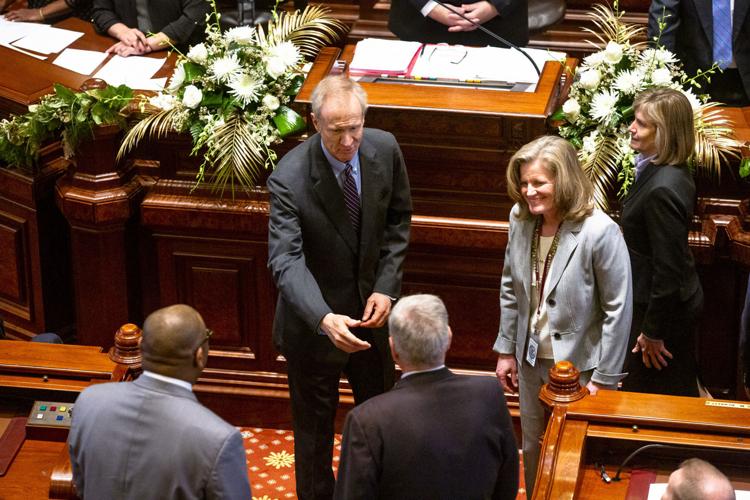 Madigan and other leaders noted Illinois still faces big challenges, from an imbalanced state budget to crumbling infrastructure.
"To solve these problems we need people to work with people," Madigan said during a House inauguration ceremony in Springfield.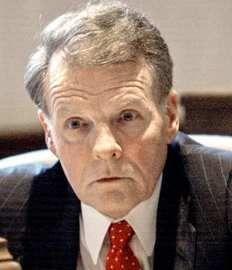 Democrats picked up seats in both chambers in the November election, when Democratic billionaire J.B. Pritzker also unseated Rauner for the governor's office.
The 101st General Assembly has the largest percentage of Democratic lawmakers of any Illinois Legislature in more than five decades. Democrats now have a 74-44 majority in the House and a 40-19 edge in the Senate.
Rauner presided over the swearing-in of the new Senate in one of his last official acts before he leaves office and Pritzker is inaugurated on Monday. He congratulated lawmakers and wished them well.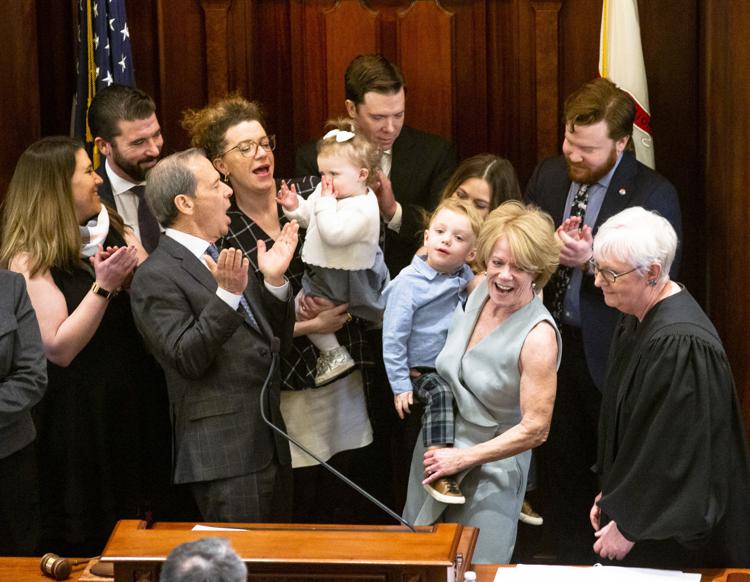 Cullerton, who was elected to his sixth term as president, thanked Rauner while acknowledging the two "had our differences."
"You took on a challenge when others merely complain from the sidelines," he said.
Among the highlights of Senate inauguration day was Cullerton's spotlight on a workforce training program through Richland Community College in Decatur.
Courtney Carson, who oversees the program, and Chris Valdez, president of the college, were guests of Manar and the Senate president during the inauguration.
The program, which received a $1.5 million state grant in 2018, aims to give workers specific skills needed by employers, but also the basic, essential skills that workers need to get their foot in the door at good-paying jobs – things like punctuality, appropriate attire for interviews and professional behavior in the workplace.
The program is a partnership among the community college, employers and local and state officials. It is projected to result in 225 new jobs in Decatur. Cullerton called for replicating the program throughout Illinois.
Before the new Senate was sworn in, the previous Senate voted 33-21 to give approval to a measure to raise salaries by 15 percent for agency directors and assistant directors. Pritzker requested the increase, saying it was necessary to bring in top talent.
Durkin noted the bipartisan support for that measure, and another to replace the Illinois Tollway board because of questionable spending and contracting, as a sign Republicans are ready to work with their Democratic colleagues.