NORMAL — Health care continued to be the most divisive issue in the race for U.S. Rep. Rodney Davis' seat at a Normal debate Monday.
Davis, a Taylorville Republican, and Democratic challenger Betsy Dirksen Londrigan of Springfield again tangled on pre-existing conditions during their fourth and final meeting before next Tuesday's election.
"I have fought to make sure there were layers upon layers of protections for pre-existing conditions. ... Our intent with that language was to make sure we protected (benefits)," he said. "The Congressional Budget Office said that our plan would lower premiums for individuals on the individual marketplace."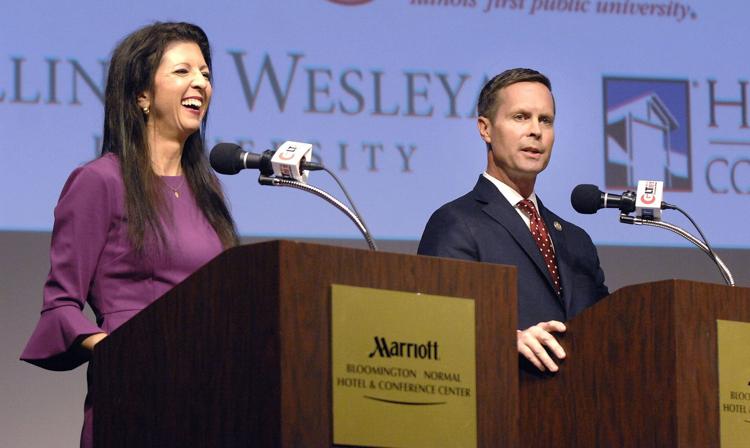 Londrigan said those statements don't mean care would be affordable for those with pre-existing conditions, and she said several organizations support her views, including multiple community newspapers, the AARP, multiple health organizations and the Congressional Budget Office.
"Are all of them lying? I don't think so. Do they all have a political bent? I don't think so," she said. "The facts are the facts, and you've been checked."
Londrigan said she supports a public option for Medicare, paid for by users rather than the government, and securing the Affordable Care Act's subsidies long-term to provide insurers and hospitals needed financial stability.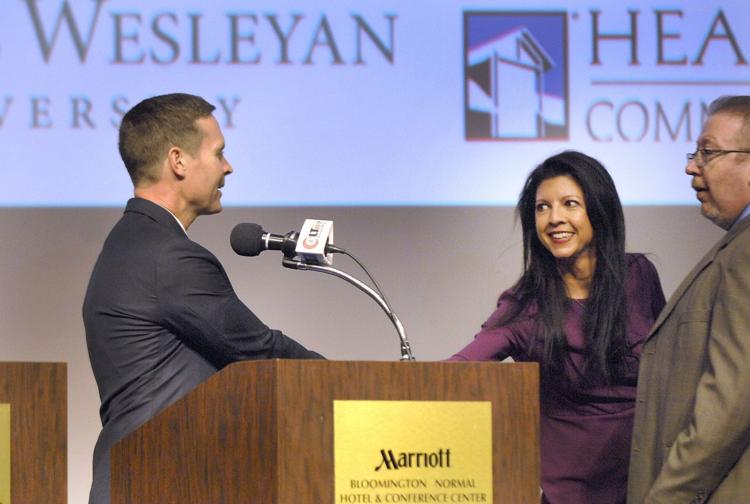 Davis said he still supports what was in the AHCA, which passed the House but failed in the Senate, including protecting essential health benefits and keeping children on their parents' health insurance until they turn 26. He hit Londrigan for not ruling out the possibility of costly universal health care.
You have free articles remaining.
Both candidates claimed the proof they'll serve the district better is in their funding: Davis said Londrigan's out-of-state funding shows she's on the way to Congress specifically to impeach President Donald Trump, and Londrigan said Davis' special-interest funding shows he doesn't serve his constituents.
"In terms of impeachment, that's not why I'm going to Washington. ... The (Special Counsel Robert) Mueller investigation needs to play out," said Londrigan. She said health care, Social Security, tax reform and education are higher priorities for her. 
"My plans are on the table," said Davis. "(Londrigan's donors) don't care about the farmers of Central Illinois. ... What they care about is removing Donald J. Trump from the White House, and that's exactly what's going to happen if my opponent and the Democrats take over Congress."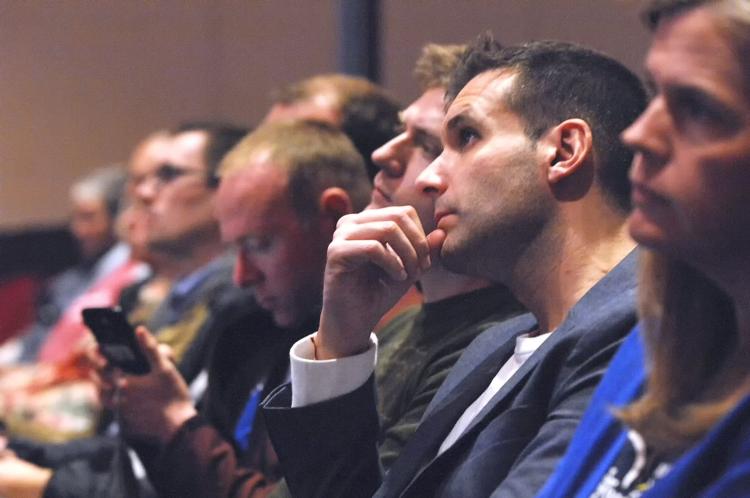 Davis said his main accomplishment is bringing economic growth to the 13th District, including through last year's tax reform law, that he said has boosted wages and reduced unemployment.
Londrigan responded that the tax law is a "scam" that benefited corporations and she's concerned about its effect on the federal deficit. She said she's worried Republicans will cut Social Security, Medicare and Medicaid in response, as Senate Majority Leader Mitch McConnell proposed last week.
"I'm not cutting Social Security and Medicare," said Davis.
Londrigan said she'd like to see more detailed study of the causes of gun violence, while Davis said some blame lies with heated political rhetoric.