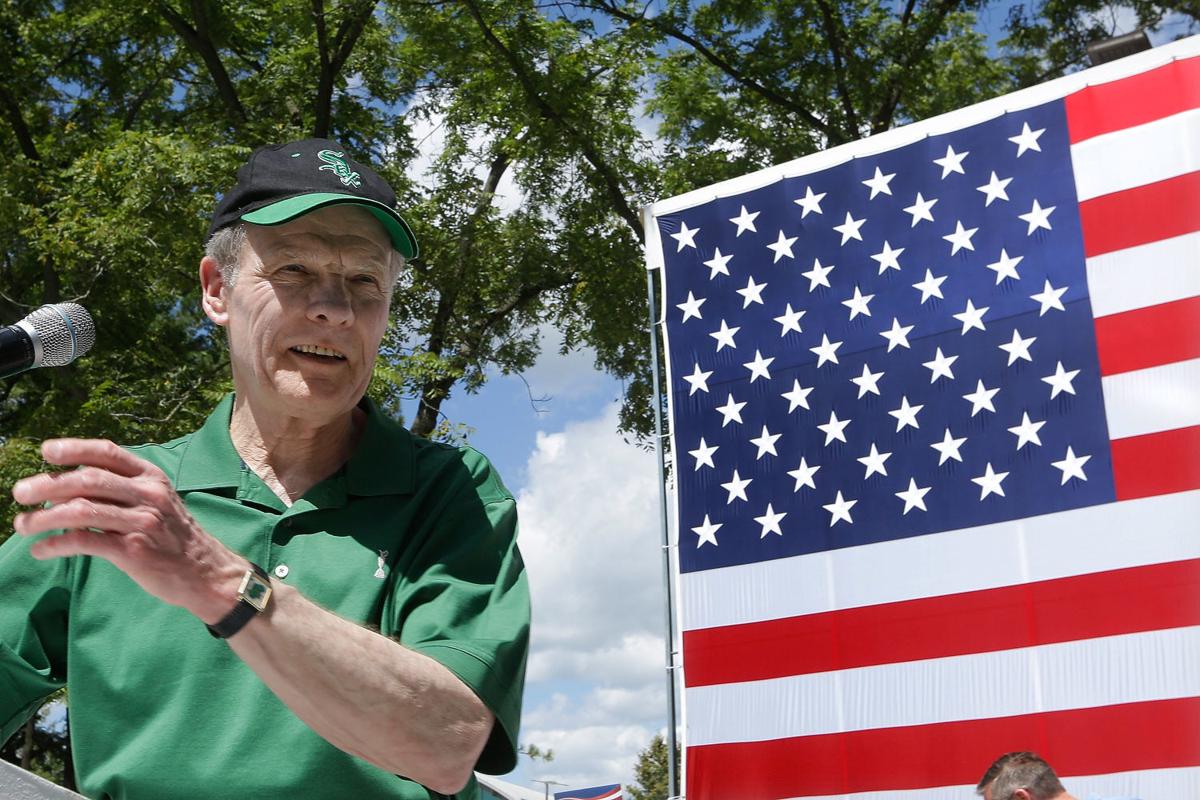 Known as the "Velvet Hammer" for quietly wielding the vast power he amassed over a half-century, Madigan's departure from state government is characteristically low-key, with the announcement coming in the form of a lengthy press release, with Madigan thanking his family and staff and touting his legislative accomplishments.
And though his power emanated from his House district, centered around Midway Airport on the Southwest Side of Chicago, Madigan's influence spread across the entire state.
Lawmakers and political observers in downstate Illinois say his first focus was ultimately Chicago, but that Madigan also had a statewide lens that he used to both pass policies that helped areas outside the city and to elect Democrats from those areas.
.@GovPritzker's statement on former Speaker Mike Madigan's resignation from the Illinois House.

The governor says Madigan "served as the bulwark against constant cruelty to the most vulnerable" during former Gov. Bruce Rauner's administration. #twill pic.twitter.com/BVyjqGrv8U

— Brenden Moore (@brendenmoore13) February 18, 2021
Shaw said Madigan's Chicago background hurt him statewide and allowed Republicans to run "against him in the way they would often run against Mayor Daley" in more conservative parts of Illinois.
Democratic lawmakers still represent downstate urban areas like Decatur, Peoria and Rockford along with parts of Metro East in large part due to the partisan redistricting process Madigan controlled in 2010.
"I think that was very interested in diversity in representation," said state Sen. Doris Turner, D-Springfield. "Ten years ago, the speaker worked with the redistricting to carve out a downstate district, (the 96th House District). I think that he was very concerned about all of Illinois and not just Chicago."
That district, represented by Rep. Sue Scherer, D-Decatur, connects the urban areas of Springfield and Decatur and is more than one-quarter Black.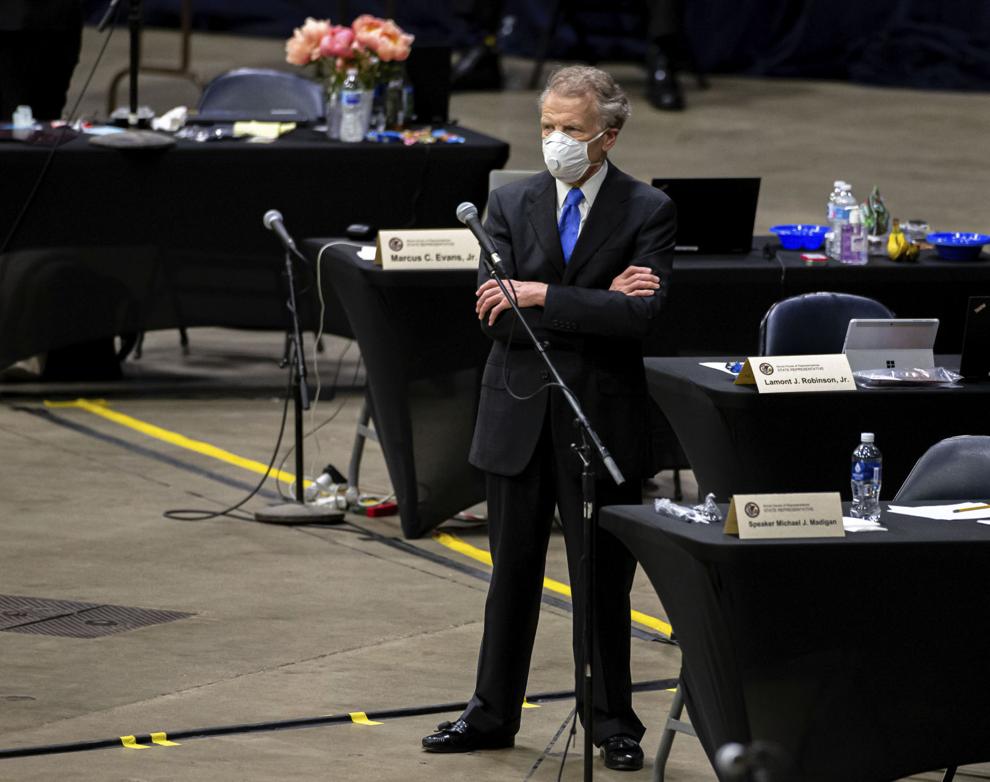 But there are almost no Democrats left who represent mostly rural, conservative constituencies, a stark change from the early days of Madigan's House tenure, when his best friend, the now-indicted Mike McClain, was a Democrat from Quincy. And Jim McPike, a Democrat from Alton, was his majority leader from 1983 to 1995.
Yet, just as the elder Daley — Madigan's political mentor — worked with the opposite political party, Madigan "was willing to work with downstate Republican governors like (Jim) Edgar and George Ryan," Shaw said.
Edgar, a native of Coles County who was the state's moderate Republican governor from 1991 to 1999, said that "downstate probably did better off of Madigan's speakership than they might have thought."
"He was there to help Chicago. I think over the years, he began to have a much better statewide perspective. But, many of the programs that he supported and helped pass benefited downstate as well as Chicago," Edgar said. "A lot of things were based on formulas like education. And downstate did pretty well on most of those formulas because it was based off need and many areas of downstate were as poor as some of the areas of Chicago."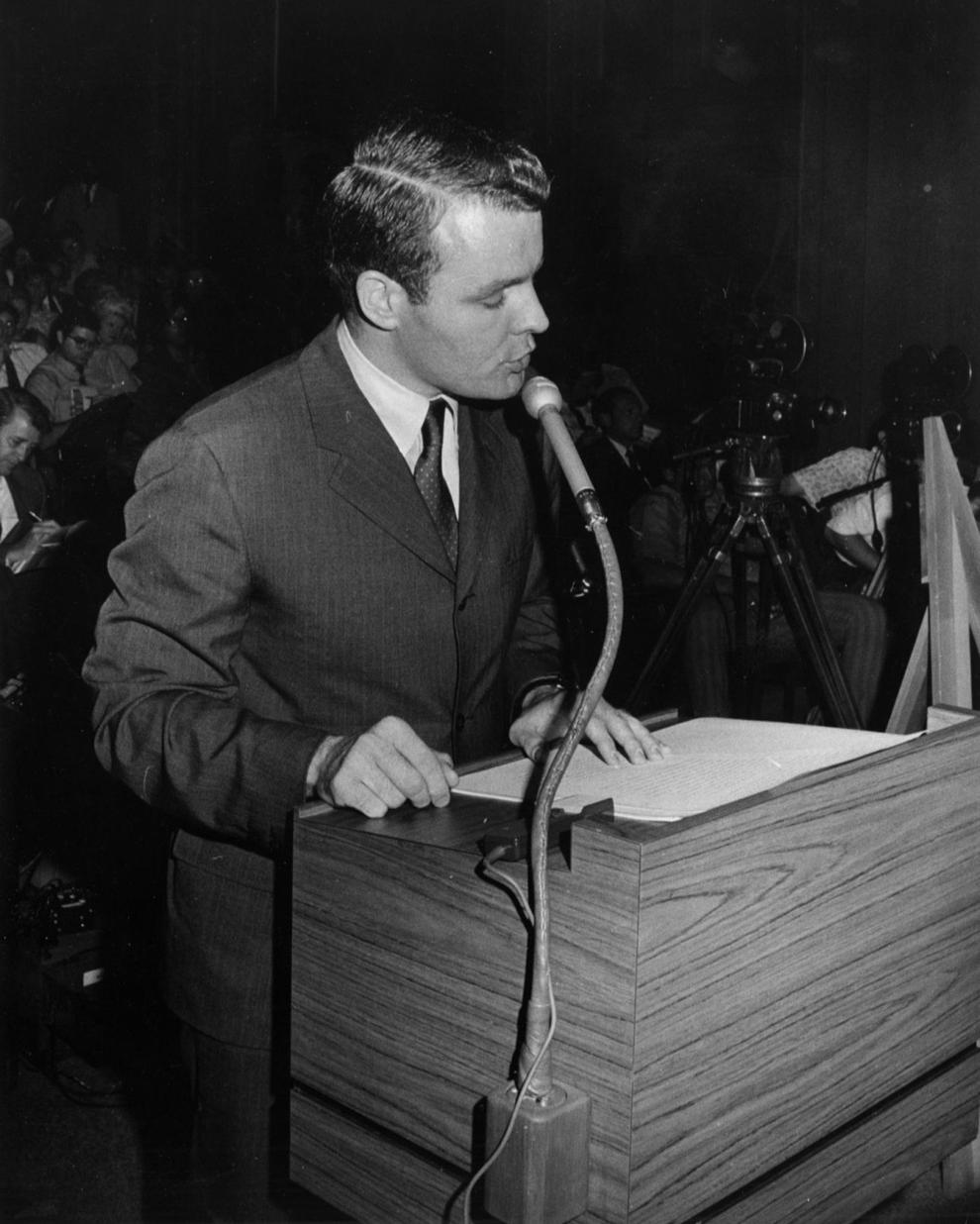 Madigan supported the evidence-based education funding model that was signed into law by Gov. Bruce Rauner in 2017, for instance, which created the framework to divert more state funds to downstate schools as well as Chicago.
Before that, he supported Edgar's school funding reform initiative, which would have raised income taxes and reduced property taxes to shift the burden of funding schools to the state. That effort was killed by then-Senate President James "Pate" Phillip, who represented the Chicago suburbs.
Edgar said that Madigan "brought stability to the process" and "always knew where his votes were."
"And as a result, when you negotiated with him, you knew that if he agreed to something that he was going to deliver," Edgar said. "And that isn't always true of all leaders."
Edgar said that "just to survive 36 years as speaker in a body as diverse as the Illinois House, particularly his caucus, is an accomplishment in itself."
"I don't know anybody else you could have survived that long," Edgar said. "He was very good at sensing where his members were. I mean, he pulled them along at times, but he also couldn't get too far ahead of them. He had to adapt and change, which he did."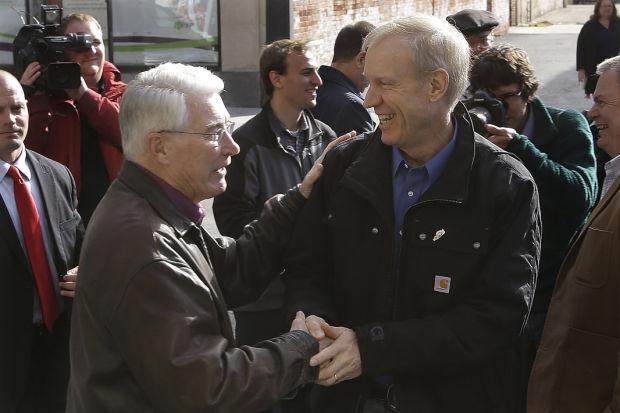 Current and former members in both parties of the General Assembly offering praise for the former House speaker, but many said Madigan's departure was "far past time."
Scherer, who supported Madigan on the first ballot for speaker in January, said she's glad that new House Speaker Emanuel "Chris" Welch included term limits for the office as part of the rules package that passed a few weeks ago, a concept that would have been considered a joke just a few years ago.
"I think it's important that we have term limits on our speaker," Scherer said. "And so, I just think that ... the fact that there weren't term limits just overshadowed everything that Madigan did or didn't try to accomplish."
State Rep. Tim Butler, R-Springfield, brought up Gov. J.B. Pritzker's budget address yesterday, in which the governor "talked about two decades of decline in state government."
"And when you look at that, Mike Madigan has been at the helm that entire time and Democrats have controlled most of state government for the last 20 years, except for four years of Governor Rauner," Butler said.
But, the Springfield Republican said he did think Madigan "respected the institution of the legislature" and cared for things in the capital city.
"Certainly, the Abraham Lincoln Presidential Museum is something that Madigan cared a lot about and was somebody who was instrumental and making sure that that happened," Butler said.
Former Senate Minority Leader Bill Brady, one of the four top legislative leaders alongside Madigan in recent years, offered measured words.
"While the Speaker and I certainly did not agree on most issues, I did appreciate his support during my time as Senate Republican Leader for efforts that we put forward for education funding reform, tuition tax scholarships for low-income families and infrastructure improvements," Brady said in a statement.
Turner, who previously worked with Madigan in their respective capacities as Sangamon County Democratic Party chair and Democratic Party of Illinois chair, wished him well.
"Speaker Madigan has played a pivotal role in the state of Illinois for many years," Turner said. "He was a great partner for me as county chair and I was a more impactful chair because of his counsel. I wish him well in his retirement and applaud the positive impact his leadership has had on the state legislature and the Democratic Party."
In a statement, Pritzker — critical of Madigan in recent months over the ComEd investigation — praised the former speaker, calling him "the bulwark against constant cruelty to the most vulnerable," especially during the single term of former Gov. Bruce Rauner.
"The people of Illinois have much to be grateful for thanks to his dedicated public service, and the many sacrifices he and his family made to make a difference in our lives," Pritzker said.
Welch thanked his predecessor "for his sincere and meaningful contributions to our state" and noted the "strong, sustained Democratic leadership in Springfield."
House Minority Leader Jim Durkin, R-Western Springs, said he's "been looking forward to this 'new day' in Illinois for some time."
"I urge the Democrats in both chambers and the Governor to reflect on how we can use this opportunity to improve Illinois," Durkin said. "Rep. Madigan's autocratic rule over the decades has not made Illinois a more prosperous nor competitive state."
Four downstate members of the U.S. Congress, Reps. Mike Bost, Rodney Davis, Darin LaHood and Mary Miller, said in a joint statement that Madigan was "the constant force in state government during Illinois' steadying decline over the past two decades."
"While Madigan may no longer be steering state government, the consequences of his agenda and poor policy choices will be felt for generations to come," they wrote. "We, along with the people of Illinois, welcome his retirement from public office, but now is the time to work to reform state government so that we never see another politician accumulate and wield power like Madigan did."
Madigan, in his capacity as committeeman of Chicago's 13th Ward, has enough weighted vote to appoint his own successor to the Illinois House. 
He remains chairman of the Democratic Party of Illinois and a member of the Democratic Central State Committee. 
---
PHOTOS: The career of former Illinois House Speaker Michael Madigan