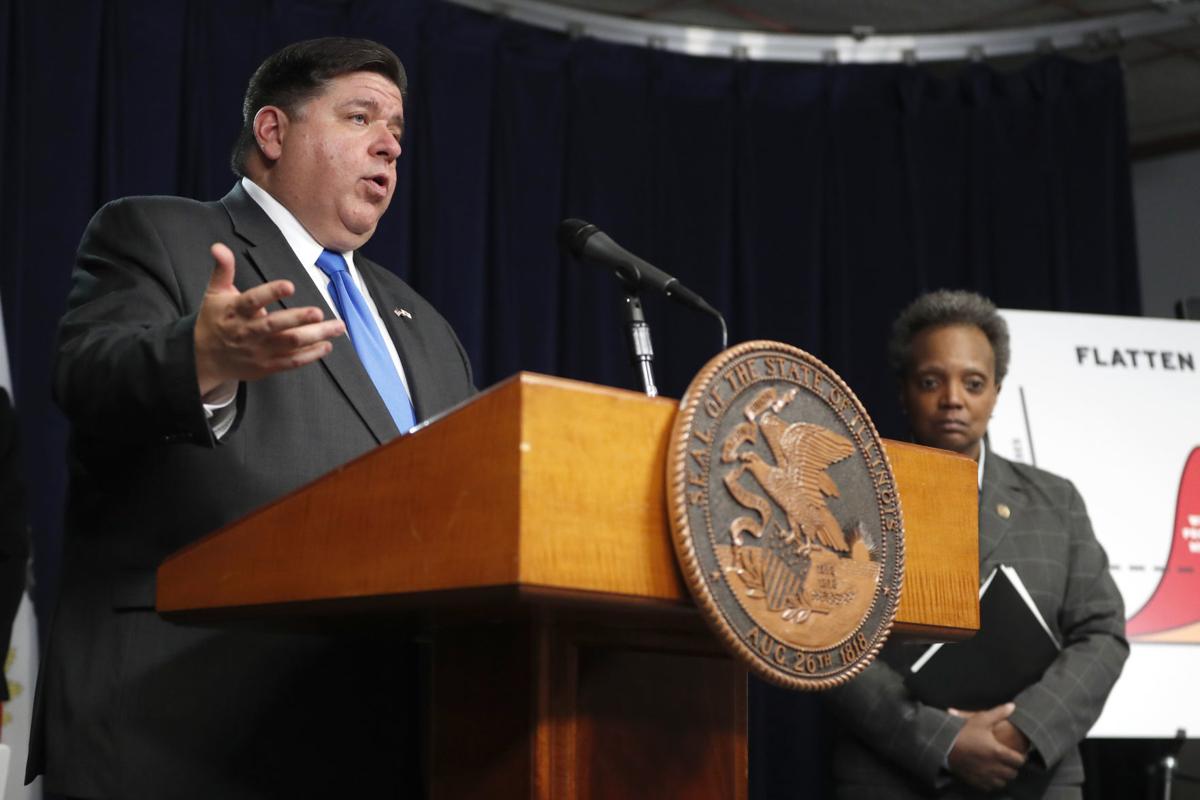 Gov. J.B. Pritzker is extending a "stay-at-home" order for all residents, directing people to remain in their homes except for essentials until the end of April to help stop the spread of COVID-19.
Pritzker initially closed schools and restaurants and bars on March 13, then issued the stay-at-home order March 21. The period was to end April 7, but experts have said the rising number of cases in Illinois won't have reached its peak by then.
"The cascading consequences of these steps weigh on me every minute of every day," Prtizker said. "But as I've said since the beginning my priority through each and every one of these decisions has been and continues to be saving as many lives as possible."
Under the existing order, people are still able to go to grocery stores, gas stations, pharmacies and jobs that are considered essential, among other destinations. The measure is meant to discourage people from leaving their homes and coming into contact with others unless it is absolutely necessary, thus slowing the spread of the virus and giving hospitals a better chance to prepare for a surge of patients.
The state Department of Public Health is reporting 937 new cases of the disease caused by the new coronavirus, bringing the state's total to 5,994. Additionally, there have been 26 more deaths, bringing that total to 99 statewide. 
The cases exist in 54 of the state's 102 counties. 
The Commission on Government Forecasting and Accountability, a bipartisan legislative fiscal analyst, said Tuesday that it's possible that the economic impact of COVID-19 could mean a drop in state tax revenues of $8 billion — about 20% of the state's typical annual income — although the loss might be spread over several years.
Because testing is limited and people can spread the disease for days before showing symptoms, health experts continue to urge social distancing measures, frequent handwashing and other precautions, even in counties that have not reported confirmed cases. 
For most people, the new coronavirus causes mild or moderate symptoms, such as fever and cough that clear up in two to three weeks. For some, especially older adults and people with existing health problems, it can cause more severe illness, including pneumonia, or death.
This story will be updated. 
Contact Allison Petty at (217) 421-6986. Follow her on Twitter: @AllisonAPetty
Concerned about COVID-19?
Sign up now to get the most recent coronavirus headlines and other important local and national news sent to your email inbox daily.