DECATUR — Rick Whitlock of Decatur wanted to get his 18-foot speedboat into the water. But the surging gas prices are making him think twice. 
"I want to go where the water temperatures are warmer, but I'm not going to spend a lot of extra money on gas to do that," said Whitlock, who was getting gas at Huck's in Heyworth.
Average retail gasoline prices in Illinois have risen more than 10 cents a gallon in the past week, according to the AAA Motor Club. In Decatur, the price averaged $3.05, an increase of 82 cents over last Memorial Day weekend, considered the unofficial start of summer in the U.S.
Prices in Illinois this week were about 65 cents per gallon higher than the same time a year ago and are up 27 cents per gallon from April.
---
Want to see more local news like this?
Our Daily Headlines email is for you! Delivered daily at 10:30 a.m., you'll get the local stories you need to see directly in your inbox.
I understand and agree that registration on or use of this site constitutes agreement to its user agreement and privacy policy.
---
Colton Crum, a cashier at the BP Gas Station in South Shores in Decatur, said he started to see a rise in sales nearly a week before Memorial Day.
"They are just getting ready with gas, beer and things like that," he said. "I would assume it is going to get busier."
Jagger Royer, 21, was one of the gas station's customers, filling his boat and truck Wednesday. Royer said he is always worried about the price of gas rising, not just on the holidays. He spent $63 to fill his boat, but said the price was less than usual.
"It wasn't empty, so it could be $80 to $90," he said. "If you run it hard, you will be out of gas in three or four days."
Emily Wilson of Clinton was among Central Illinois residents complaining about the higher gas prices this week.
"They are ridiculously high," she said. "I know they are too high for me to go on vacation."
As for how those gas prices will affect summertime travel plans, experts differed. According to AAA, more than 41.5 million Americans will travel this holiday weekend, nearly 5 percent more than last year and the most in more than 12 years.
"The highest gas prices since 2014 won't keep travelers home," said Bill Sutherland, senior vice president of AAA Travel and Publishing. "A strong economy and growing consumer confidence are giving Americans all the motivation they need to kick off what we expect to be a busy summer travel season with a Memorial Day getaway."
But according to the annual survey from GasBuddy, only 58 percent of those surveyed said they will take a road trip this summer — a 24 percent decrease from last year.
"For all those that have said summer travel will be unaffected, we offer thousands of respondents who have strongly indicated that's not true, especially as gas prices continue to climb," said Patrick DeHaan, head of petroleum analysis at GasBuddy.
You have free articles remaining.
"High gas prices are starting to eat away at the travel plans of many, and the number will likely rise as gasoline prices appear poised to continue moving higher in the weeks ahead."
The rise in gas prices is due to a recent rally in oil prices because of long-term OPEC production cuts, the U.S. exiting the Iran nuclear deal, declining U.S. oil inventories and higher demand, he said.
And, DeHaan predicted the impact of high gas prices will be felt well beyond Memorial Day.
"With refineries now well positioned for the summer months, we may see some relief in mid-June, but expect this summer to remain the priciest since 2014 with a strong likelihood of the national average hitting the psychological $3 per gallon barrier sometime this summer," he said.
Before Lori Smerz finished filling her F250 pickup and gas cans for her lawnmowers at Casey's in Farmer City this week, the gas pumped suddenly cut off after more than 40 gallons had been dispensed — adding up to a total of $125, the maximum allowed at the pumps.
"I didn't even know the pumps did that," she said. "I still had one gas can to go. I guess you do learn something new every day."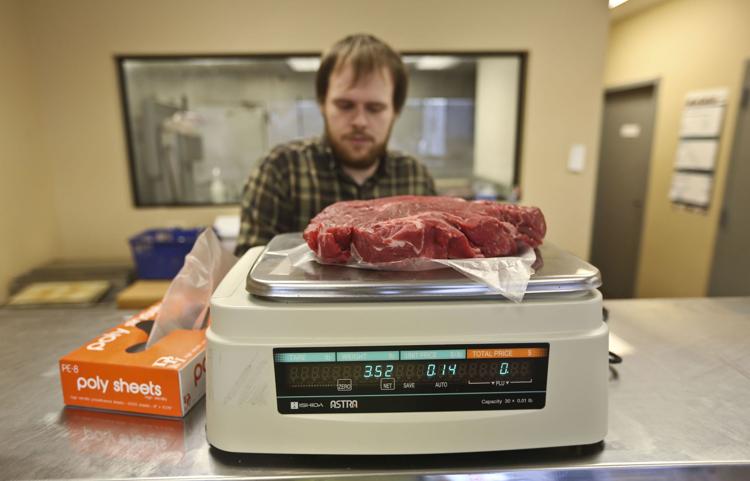 The staff at Jeffrey's Meat Market was busying preparing for the expected weekend rush.
"Compared to an average Saturday, there will be at least one-and-a-half times the normal amount of people," employee Will Slay said.
And while steaks remain popular, they aren't the top-seller this holiday, he said. He said Memorial Day ranks up there with Father's Day and the Fourth of July for when the grills really get going and business gets cooking.
"We sell so many brats on Memorial Day," said Slay, noting that chicken, ribs and other pork products are popular, too. "People are grilling anything they can get their hands on."
Donnette Beckett contributed to this story.
Bourbon-Marinated Steak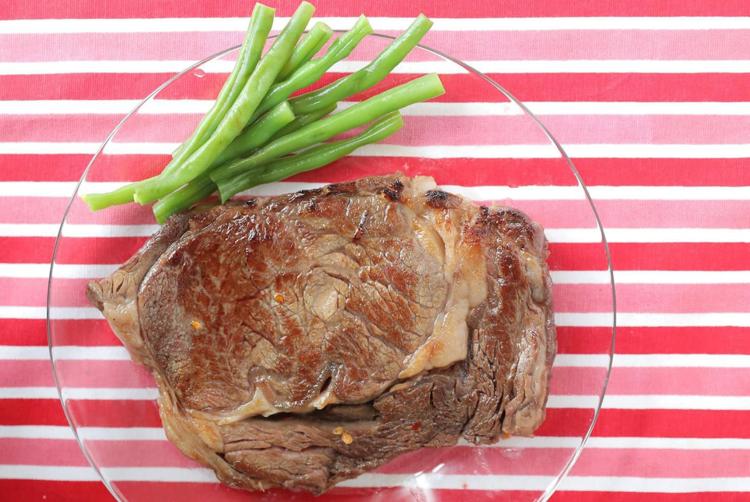 Classic Barbecued Chicken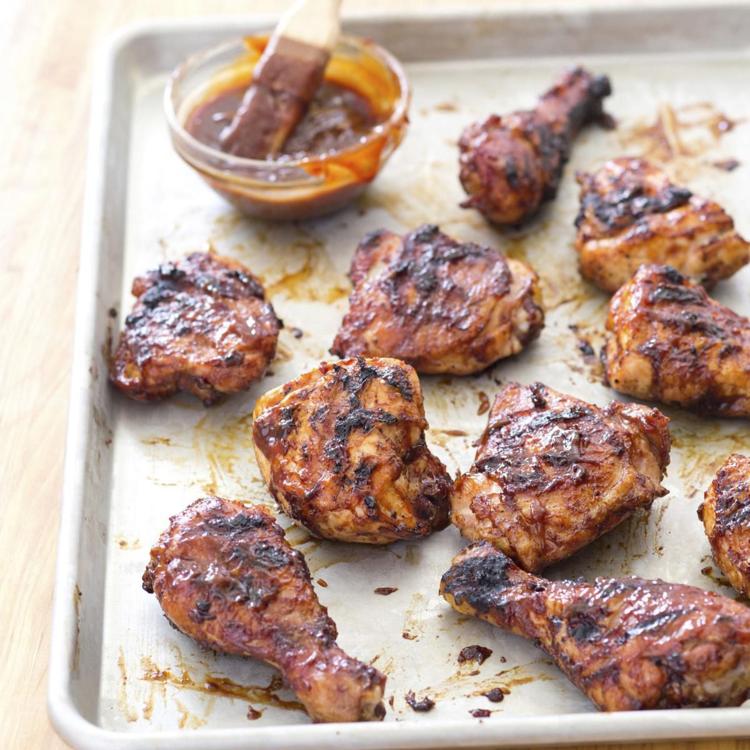 Grilled Halibut with Butter Caper Herb Sauce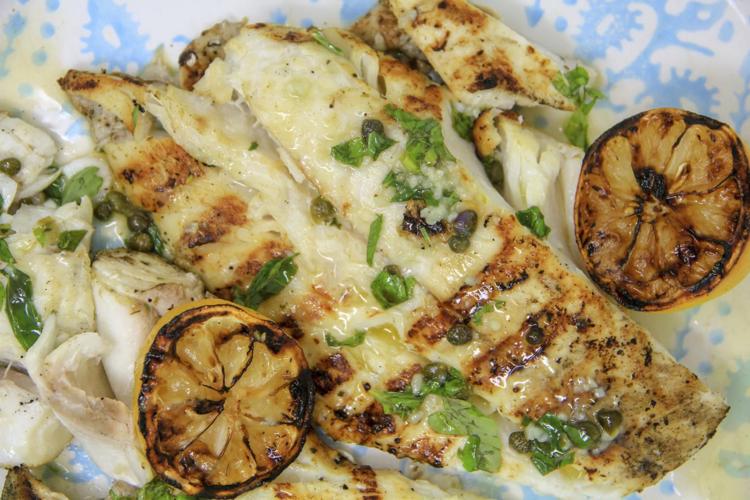 Orange-Beer Chicken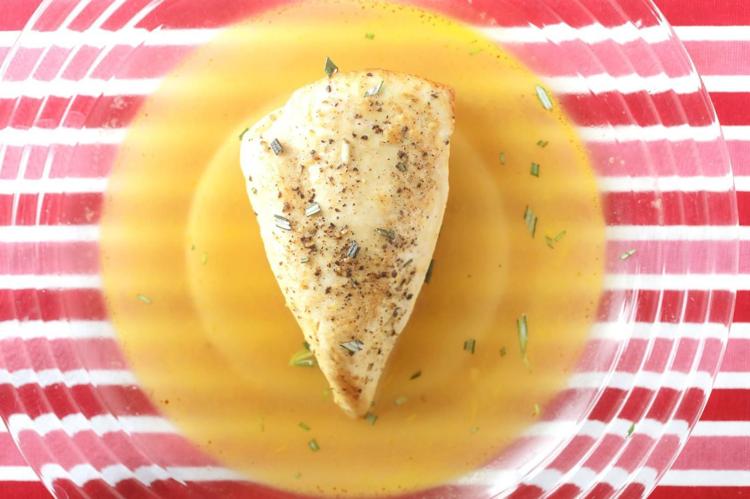 Quick Vegetable Pickles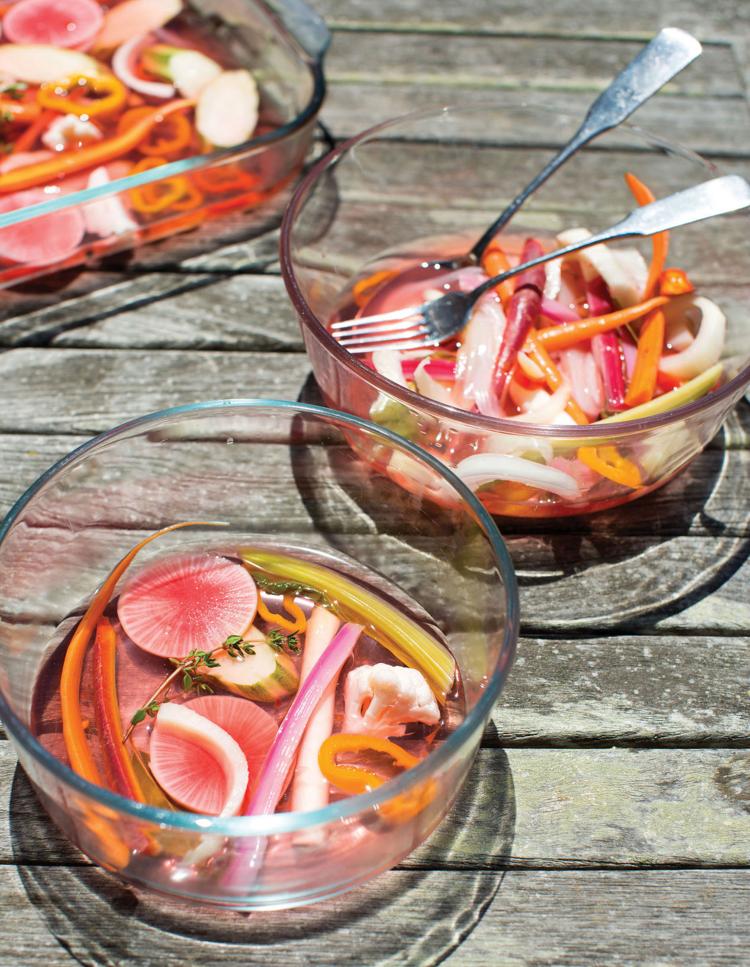 Spiked Watermelon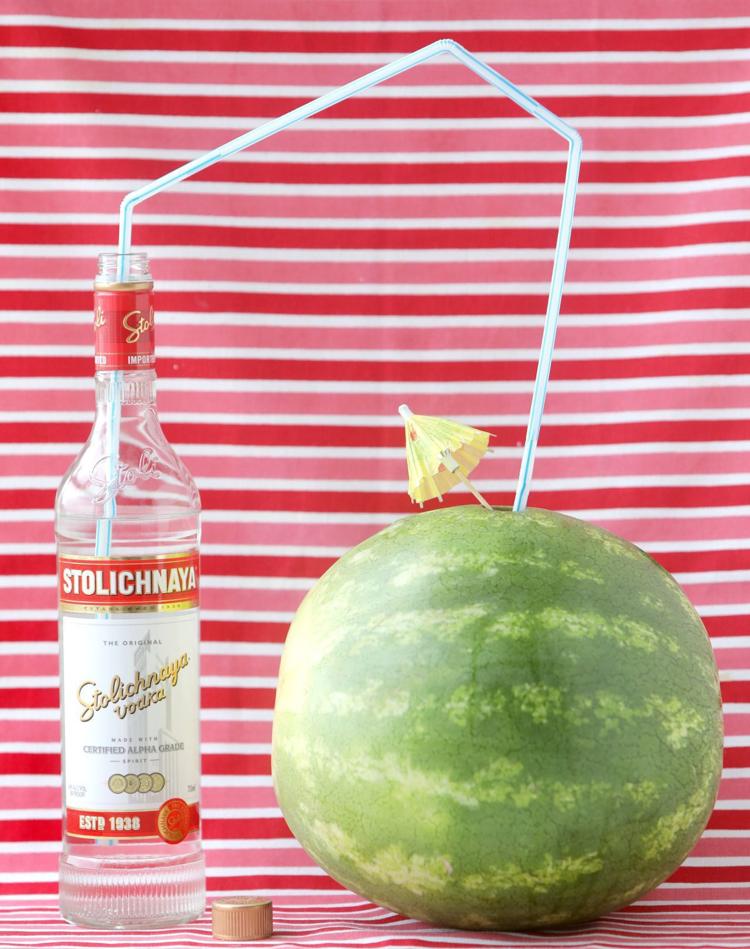 Avocado Dip with Sesame Seeds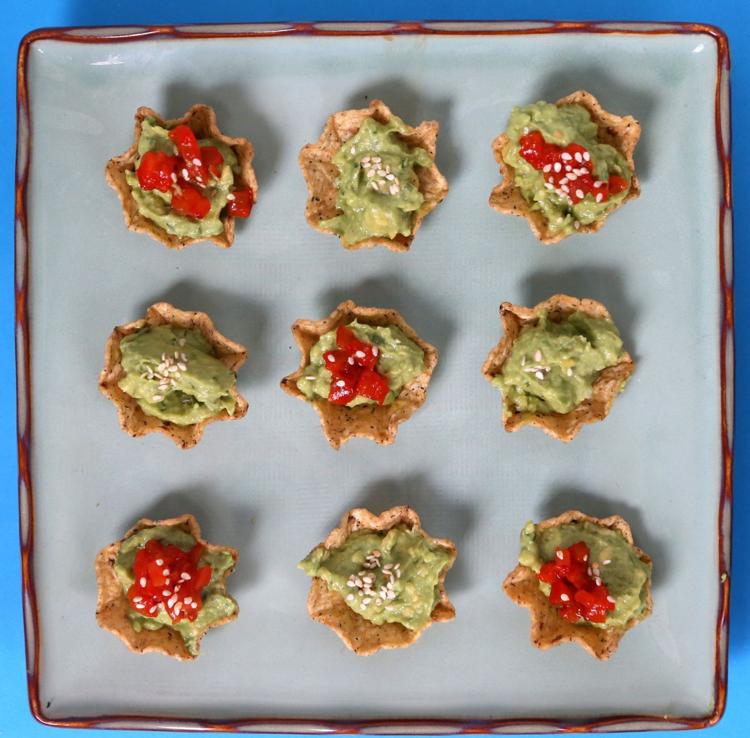 Grilled Korean Beef Short Ribs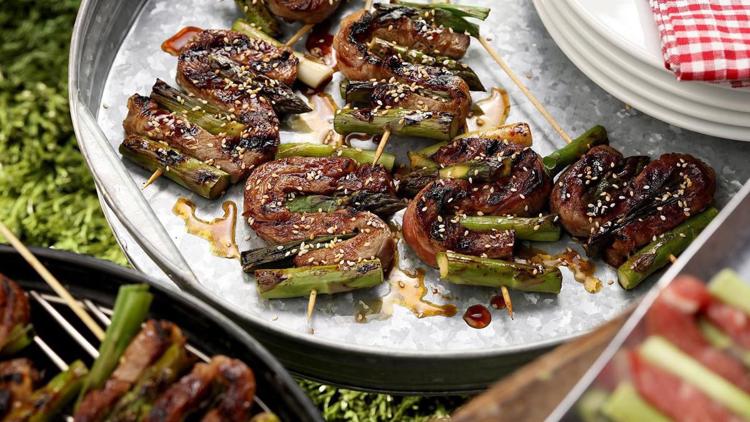 Grilled Lobster Tails With Herb Butter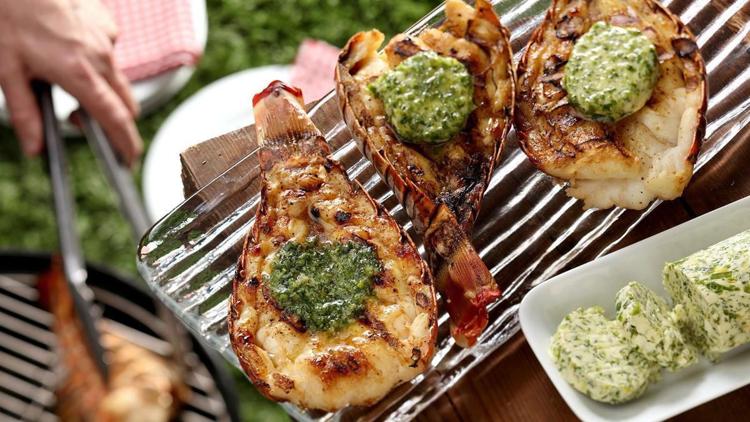 Mexican-Style Corn Salad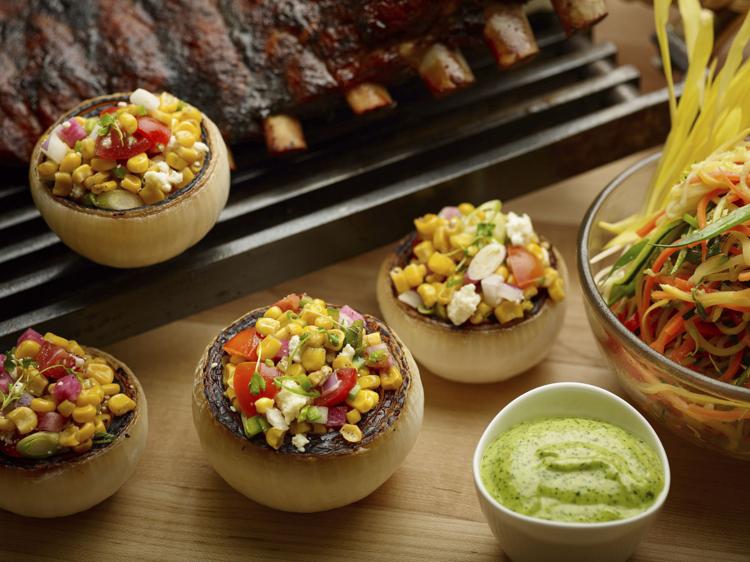 Herb-Roasted Fingerling Potatoes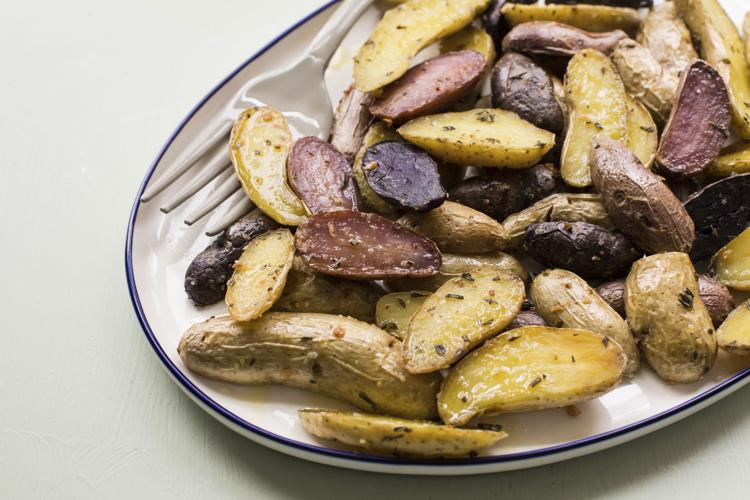 Asian-Flavored Pork Tenderloin