SPRINGFIELD — Democratic legislators grilled a top aide to Illinois Republican Gov. Bruce Rauner on Monday over a compromise plan to reinstate the death penalty in exchange for even stricter gun restrictions than the ones the legislature approved.
David Risely, Rauner's director of criminal justice and public safety policy, told the House Judiciary-Criminal Committee Rauner's plan is "specifically crafted" to remedy past problems that led the state to halt capital punishment in 2000. Despite that, the proposal drew mixed reactions from Central Illinois law enforcement authorities and was panned by death penalty critics.
Rauner used his veto powers last week to insert the capital punishment language, along with measures that include banning bump stocks and extending the waiting period on all guns from 24 to 72 hours, into a bill both chambers approved with veto-proof majorities. The original bill would impose the waiting period just for assault-style weapons.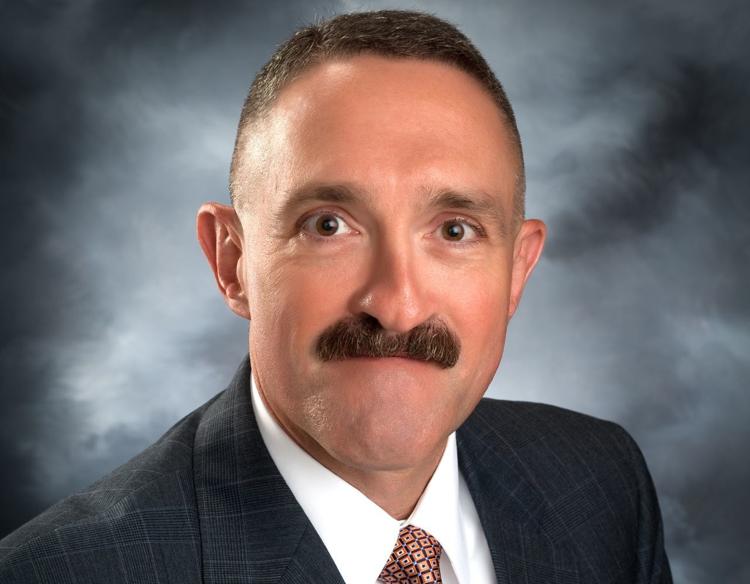 In the amendatory veto, the first-term governor added a provision to restore capital punishment for mass murderers and those who kill police officers. It only would apply in cases where a jury finds guilt beyond all doubt — not just "reasonable doubt," as is the current criminal standard.
Rauner's idea was termed "extremely misguided," given that it comes "only seven years after we abolished it and given the state's history of wrongful convictions that we continue to grapple with even today," said Karen Daniel, director of the Center of Wrongful Convictions.
While 12 men were executed in Illinois after death sentences were re-established in 1977, 13 were freed because of errors or insufficient evidence before then-Gov. George Ryan commuted all death sentences in 2000 and Illinois formally abolished the death penalty in 2011.
Long a death penalty proponent in certain cases such as those cited by Rauner, Macon County State's Attorney Jay Scott said he had some problems with requiring a jury to find proof "beyond all doubt" of a person's guilt before they can be eligible for the death penalty.
"There's no legal precedence for that in all American legal history," Scott said. "The Illinois State's Attorneys Association is opposed to that standard, and again, there's no history of such a burden of proof."
Decatur Police Chief James Getz declined to comment, saying he had not yet read the proposal.
An attempt to contact Macon County Sheriff Howard Buffett was unsuccessful.
You have free articles remaining.
Bloomington Police Chief Clay Wheeler said he sees two sides to the death penalty debate.
"There is no doubt there are extremely heinous acts such as mass murders or serial murders where the death penalty is justified," said Wheeler, noting that such circumstances are "the easy part" of the discussion.
Tougher to answer are the questions about death as an option for crime in today's society, the costs of lengthy appeals and assurances that no mistakes are made in securing the conviction, said Wheeler.
The governor "is trying to send the message deadly attacks on police officers while in the line of duty will not be tolerated," said the police chief, adding, "I do welcome support for the officers working to protect our community."
The Howard Association, a prison watchdog group based in Chicago, expressed opposition Monday to Rauner's proposal.
Noting speculation that Rauner's proposal is "merely a political stunt to paint himself as the 'tough on crime'" candidate, JHA Executive Director Jennifer Vollen-Katz said in a statement, "Political posturing and grandstanding should never come at the expense of sound public policy and humane practices. It is an affront to Illinois citizens."
When asked by committee Democrats why Rauner unveiled his plan before receiving recommendations from a task force he appointed to study gun violence, Risely said, "Instead of sitting back and being like a punching bag for critics, he wanted to lay on the table what he was for, affirmatively, instead of just playing defense, and so this was the manner in which he chose to do so."
Lawmakers can accept Rauner's changes with a simple majority vote in both chambers, reject them and enact the original bill with a three-fifths majority, or do nothing, which would kill both versions.
Rauner's plan also would ban bump stocks and trigger cranks, which speed up firing rates, authorize confiscation of weapons from those deemed dangerous, find local money for police and mental health officers in schools and require judges in violent gun cases to explain their rationale for approving plea agreements which result in reduced sentences.
Rob Warden, who has spent years exposing wrongful convictions as a journalist and academic, told lawmakers that even a "limited" death penalty is ripe for lawmakers' expansion. When Illinois restored capital punishment in 1977, there were six "aggravating factors," or legal determinations that, if met, could warrant a death sentence, Warden said. When it was abolished, there were 20.
The bills are HB1468 and SB2580.