ILLINOIS GENERAL ASSEMBLY
Illinois House approves state budget; Rauner says he'll approve
In first since 2015, lawmakers pass spending plan by session end
SPRINGFIELD — Illinois lawmakers approved a spending plan on Thursday, putting the state on track to have a full budget in place ahead of the new financial year for the first time since Republican Gov. Bruce Rauner took office in 2015.
The overwhelming margins illustrated a consensus that neither Democrats who control the General Assembly nor Republicans allied with the governor wanted to go into the election season under the cloud of a budget stalemate like the one that consumed state government until last July.
It also was a reflection of the changed dynamics at the Capitol, where Rauner for the first time focused on achieving a standalone budget rather than a broader deal that included his legislative agenda aimed at reducing regulations on businesses, freezing property taxes and reining in politicians' power.
Instead, the governor asked only for a budget that spends no more than the state takes in, and requires no new taxes. That's what lawmakers say they are sending him — a task that was made easier by the availability of several billion dollars in new revenue from a tax hike that was passed last summer over his objections.
Left for another day were some of the state's most pressing financial problems: A bill backlog that stands at $6.6 billion and a massive pension debt that's on track to consume a growing portion of state revenue.
Also set aside was Rauner's call for cost-saving changes to the pension system that could allow for a modest quarter-percent rollback of the state income tax. Instead, the plan projects $444 million in pension savings through buyouts that will be offered to state pensioners, but spends those savings rather than returning them to taxpayers.
(1/4) The Fiscal Year 2019 budget is the result of bipartisan effort and compromise. I'll be taking action quickly to enact the budget into law.

— Governor Rauner (@GovRauner) May 31, 2018
"I am proud to have supported a bipartisan, balanced budget for our state that includes no new taxes," said state Rep. Sue Scherer, D-Decatur. "Rauner's budget crisis tripled our state's debt, but the budget that I supported today will create a surplus that will help us to pay down old bills."
The plan is based on an assumption that the state will bring in about $38.5 billion in the budget year that begins July 1, including $300 million from the long-stalled sale of the James R. Thompson Center in the Loop. The total revenue estimate was boosted this year by an income tax hike that lawmakers passed last summer over Rauner's objections, plus unexpected spikes in investment returns and state revenues caused by changes to tax policies in Washington, D.C.
Helping to clear the way for passage was $8.8 billion in spending approval for capital projects like construction of water, transportation and housing facilities -- projects that would be paid for by borrowing and therefore aren't accounted for in the overall spending figures. Such projects can make it easier for hesitant lawmakers to cast a yes vote, giving them so-called pork projects that they can tout in their districts. Often, though, such projects never materialize.
Lawmakers also approved $2.2 billion in spending on an infrastructure program Rauner announced earlier in the week.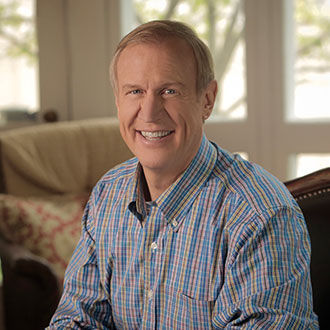 Spending on early childhood and K-12 education rises by a combined $407 million, making good on a pledge to send an extra $350 million each year to primary and secondary schools as part of a new state funding formula that was enacted last year.
The plan also offers financial reprieves for some of the hardest hit by the historic budget impasse. Colleges and universities stand to see their funding increase by 2 percent, or $56 million. Child care providers in the state-subsidized daycare program would receive a 4.26 percent rate increase. And local governments would get 95 percent of their share of state income and sales taxes, up from the 90 percent they're currently receiving.
The proposal provides $1.3 billion in supplemental spending to pay expenses that accrued during the budget impasse and over the past year as the state tried to dig out of its financial hole -- a primary request of the governor's office, as the administration has struggled over the years to juggle money while trying to keep state agencies, particularly prisons, afloat.
And it grants Rauner $53 million to cover the first-year costs of constructing a new veterans home in Quincy, the site of deadly incidents of Legionnaires' disease dating to 2015. The governor has come under fire for his handling of the disease outbreak. He's said his administration has gone beyond the recommendations of experts in order to deal with the issue.
The federal Centers for Disease Control and Prevention repeatedly cited concerns about pipes at the post-Civil War facility providing a source for bacteria to grow. A report released Tuesday revealed that in February, the CDC tested more than 20 water samples and had one test positive for the presence of the Legionella bacteria.
The spending plan would provide money to renovate a nearby former nursing home in order to provide temporary housing for residents during the construction and eventual rebuild of the veterans home.
Separately, the Senate on Thursday approved state Sen. Andy Manar's measure to provide $63.25 million to wages that have been owed to state employees since 2011.
"This problem has lingered on the state's books far too long. We owe it, it's not going away, and we have to address it," said Manar, a Bunker Hill Democrat.
And the House approved a measure meant to protect the Mahomet Aquifer from potential leaks at nearby natural gas storage sites, requiring public notification if there are problems. A 2016 leak left Champaign County residents with contaminated water.
The lopsided House vote on the budget, following a similarly overwhelming tally in the Senate the previous night, represented a marked departure from the rancor that has enveloped the state Capitol the last three years, in which a bitter political feud between Rauner and Democrats who control the General Assembly left the two sides stalemated on a budget plan for more than two years, longer than any state in U.S. history since at least the Depression.
SPRINGFIELD — Gov. Bruce Rauner, the Republican who arrived in town three years ago and foug…
But it also showed the limited options Democrats and Republicans, but especially Rauner, have in a tough election year. Leaving Springfield without a budget deal would be a particular blow to Rauner in his re-election campaign against Democrat J.B. Pritzker.
"We have a solution that meets the critical needs of the state, understanding that it's not a perfect solution and that it requires us to continue to work together," said Rep. Tom Demmer of Dixon, a Republican budget negotiator. "This is a realistic, workable plan."
Grease to the wheels this year was Rauner's sudden abandonment of business-friendly, anti-union revamps he demanded the last three years in exchange for a budget. Rauner was notably silent this spring on his long-held demands for a statewide property-tax freeze, workers' compensation program restrictions, and term limits for politicians. Even the cost-saving initiatives he proposed in the budget plan he put forward in February — requiring local school districts to pick up the employer costs for teacher pensions and steep cost-reductions in employee health care — disappeared.
But past injuries were not forgotten by Pritzker, who released a statement highlighting how Rauner "forced our state into a historic 736 days without a budget."
"Three-and-a-half years into his term, I urge Bruce Rauner to resist his heartless instincts to play politics with people's lives and sign a full budget for the first time," Pritzker said.
Several Republicans, including Wheaton Rep. Jeanne Ives, who narrowly lost a March primary election challenge to Rauner, disputed negotiators' claims that the budget is balanced and decried the continually secretive way in which a handful of legislative leaders determine the fiscal priorities for 13 million Illinois taxpayers. 
Lawmakers acknowledged that the plan was not designed to significantly change the trajectory of Illinois' troubled financial situation in the long term. But they touted the bipartisan compromise that was achieved — for many Republicans in both chambers, their "yes" votes on the budget bills were a career first.
"I can go back to my district and I can say that we have done our job for the first time in many years," House Republican Leader Jim Durkin of Western Springs said. "People in the state of Illinois continue to say, 'Can you please just work it out, get together, figure it out and get the job done? And that's what we've done today."
Durkin said the budget was "not perfect,' but "our priorities, the Republicans' and the Democrats', have been met."
"It's not a bad thing for us to compromise," Durkin said. "I want more of this."
The Associated Press contributed to this report.