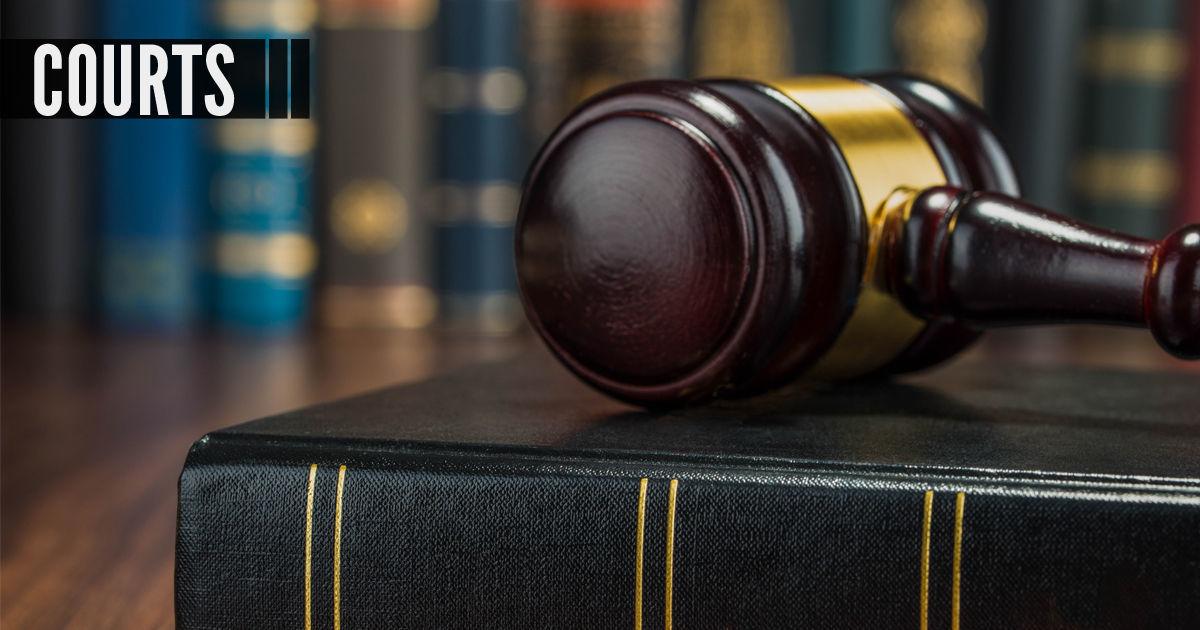 BELLEVILLE -- A picture may be worth a thousand words, but in the case of Christopher Coleman, it may also be the difference between a life sentence and freedom for the man convicted of strangling his wife and two sons in their beds.
Coleman was convicted of the first-degree murder of his wife, Sherri, and their two boys, Garrett, 11, and Gavin, 9, on May 5, 2009. He is currently serving his sentence in the Wisconsin Department of Corrections.
On Tuesday, Lloyd Cueto Jr., Coleman's appointed attorney, filed a request in the 20th Circuit Court to reconsider Coleman's conviction, based largely on four small, naked pictures of Coleman and his lover, Tara Lintz.
"The issue which was most litigated prior to the trial and most relevant for this Petition was the admission of numerous graphic and sexually explicit texts, emails, photographs and videos exchanged between (Chris Coleman) and Lintz," Cueto wrote in his appellate brief.
Prosecutors said the pictures and videos would show Coleman had a motive to commit the crimes and the intensity of their relationship. Defense attorneys argued the pictures would turn the jury against Coleman instead of having any value in proving the state's case.
Milton Wharton, the trial judge, made a split decision and allowed the photos but ordered that black boxes be placed over genitalia and Lintz's breasts.
But four uncensored "thumbnail" photos made it back to the jury deliberations room on the back of a foam board to present another exhibit.
"The thumbnail images included uncensored imagery as well as date and time stamps and other data for which no evidence or testimony had been presented," Cueto noted in the brief.
The jury sent out notes during the deliberations. Among them were a request for the definition of reasonable doubt and a statement that the jury could not decide.
Then they asked for a magnifying glass.
The jury used that magnifying glass to look at the back of one of the thumbnail photographs, including the uncensored pictures. On the uncensored pictures, there was a time and date stamp. That stamp did not match the timeline of the affair as provided by Coleman. No legal foundation had been laid for the pictures, Cueto noted.
"After 15 hours of deliberations over two days, guilty verdicts were returned."
Coleman was later sentenced to three life terms.
One of the jurors, Jonece Pearman, told a television crew from "48 Hours" that the first vote of the jury was 7-5 in favor of a "not guilty" verdict. The jury was deadlocked and at an impasse until they looked at the date-stamp on that photograph.
"Ms. Pearman further stated that it was this solitary issue that convinced her that the defense was lying and (Coleman) must be guilty," the appeal stated.
Another jury member, Kimberly Ferrari, told a newspaper that the stamp on the photograph indicated they had been taken in October 2008 -- a month before Coleman said the affair began.
"This caused jurors to lose all trust in the defense, and the tide turned toward a unanimous guilty verdict," Ferrari told the paper.
Coleman asserts actual innocence as the allegation in his underlying conviction and that his rights under the U.S. and Illinois constitutions were violated. He will ask that his case be set for an evidentiary hearing on the issues and for testimony to be given in a hearing. Coleman is asking the court, after that hearing, to reverse his conviction and send that case back to Monroe County for a new trial.
Cueto argued the jurors were not supposed to see any uncensored photographs and that without those, and their date-stamp, there would have been no guilty verdict.
Jurors must base their verdict on evidence developed during the trial. In Coleman's case, the jurors, in Cueto's estimation, conducted a private investigation and decided guilt or innocence based on that.
In the brief, Cueto included copies of news stories from the deliberations, some laboratory results from the Illinois State Police Crime Lab, an article about the unreliability of DNA and a recording of the television news show "48 Hours." The episode included interviews with former Columbia Police Chief Joe Edwards; Detective Justin Barlow; Major Case Squad Commander Jeff Connors; prosecutor Ed Parkinson;Coleman's parents, the Rev. Ron and Connie Coleman; and former St. Louis Post Dispatch reporter Nicholas J.C. Pistor. It also included the interview with Pearman.
Testimony that Sheri, Garrett and Gavin Coleman were dead hours before Christopher Coleman left for the gym presented by famed forensic pathologist Michael Baden was countered in the appeal. Dr. Raj Nanduri testified that Baden's methods of measuring potassium or electrolytes in the eyes were "unreliable," the petition stated.
Baden estimated the time of death before or around 3 a.m. but definitely before 5 a.m.
On the appeal, Coleman also questioned his former attorneys' decision not to ask a paint expert how he could have avoided getting the candy apple red spray paint on his skin or clothes if he was the one who painted messages on the walls of his home.
Coleman's lawyers argued that the forensic linguistics was not an area of accepted science and no such expert had ever been allowed to testify in Illinois.
At the time of the murders, Coleman was working as a bodyguard for TV evangelist Joyce Meyer of St. Louis.
"It was a high-paying job with benefits and opportunity for travel both nationally and internationally. At some point in 2008, Coleman began a sexual affair with an acquaintance named Tara Lintz. The affair lasted several months," according to the appeal.
Prosecutors theorized the motive for the murder was that Coleman wanted to leave his wife for Lintz but feared losing his job, because divorce would be unacceptable to Meyer and her Christian ministry.
"As such, the State claims that Coleman was willing to murder his wife and two young sons to begin a new life while not losing his job," the brief stated.
But Cueto included an exhibit from a writing of Meyer's in which she talked about being divorced. He pointed out that Coleman's lawyers at trial did not introduce that into evidence. Cueto contended in his petition this information would have proven devastating to the State's theory of a motive as it further undercut the idea that the Meyer Ministry would fire Coleman for a divorce.
"I know these lawyers. They are good and competent men. But everybody can make a mistake," he said.
Cueto also stated in his brief there were threats against the family for months before Sherri, Garrett and Gavin were murdered.
Coleman reported to Columbia Police that:
* In November 2008, he received a threatening email at work.
* On Jan. 2, 2009, he found a threatening letter in his mailbox. The word "opportunity" in the letter was misspelled.
* On April 27, 2009, Coleman reported the receipt of another threatening letter.
But on April 6, 2009, the Colemans received another letter while Chris Coleman was in Hawaii with Joyce Meyer, the brief stated.
On Thursday, Cueto said he believes Christopher Coleman is an innocent man. He said he plans to ask Circuit Judge Steve McGlynn to hear evidence and testimony supporting his request for a new trial.
Monroe County State's Attorney Chris Hitzemann said Thursday that he will be reviewing the brief. Hitzemann will have to catch up on the case, Cueto said. Former State's Attorney Kris Reitz and State Appellate Prosecutor Ed Parkinson originally tried Coleman in 2011.
"This is something I hoped I would never have to deal with," Hitzemann said.
The case contains boxes and boxes of trial testimony and scores of evidence to be reviewed, Hitzemann said.
"Clearly, I have a lot of learning to do," he said.
McGlynn will review Cueto's brief and make a ruling on whether to set a hearing to decide whether Christopher Coleman will get a new trial and a chance for freedom.