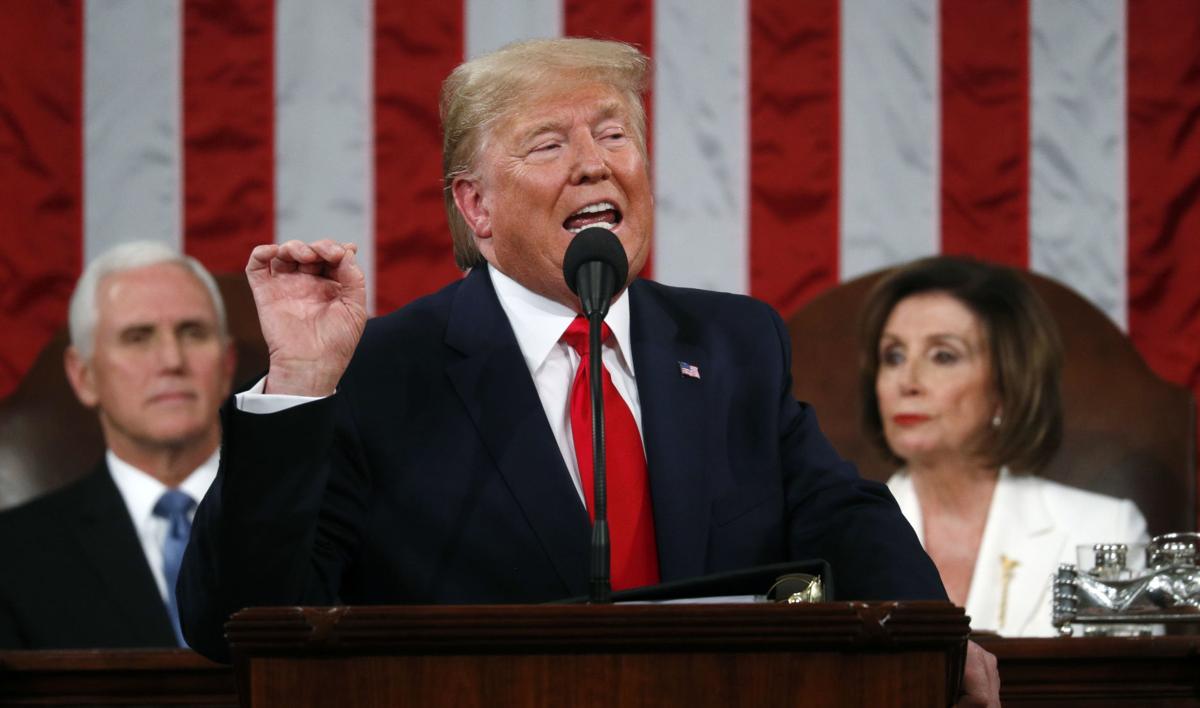 Democratic U.S. Sen. Tammy Duckworth:
"Despite the clear and conclusive case that the President is guilty, I believe the American people -- and the Senators serving as jurors in the case -- deserved a more full and fair trial that included witnesses and evidence, and I'm disappointed we didn't get that. The sad truth is, the information from these witnesses will eventually come out and then the country will come to understand just how meaningless and inappropriate today's acquittal is. Though some of my colleagues have said we should acquit him because 'the voters should decide,' that argument rings hollow because this trial was about Trump trying to cheat in the next election by enlisting the help of a foreign government to misinform citizens and rob the voters of their ability to decide. If the Framers had wanted the President to be immune from accountability through impeachment and removal in an election year, they would have written that into the Constitution. They did not."
Sign up for The Spin to get the top stories in politics delivered to your inbox weekday afternoons.
Democratic U.S. Sen. Dick Durbin, in comments before the vote on the articles of impeachment:
"So let us open our eyes to the morning after a judgment of acquittal. Facing a well-established election siege by Russia and other enemies of the United States, we, the Senate, will have absolved a President who continues to brazenly invite foreign interference in our elections. Expect more of the same."
"A majority of this body will have voted for the President's argument that inviting interference by a foreign government is not impeachable if it serves that President's personal, political interests."
Democratic U.S. Rep. Bill Foster, 11th:
"With this vote, the complicity of congressional Republicans in President Trump's corruption, abuse of power, and undermining of our Constitution is complete. Mitch McConnell and Senate Republicans placed protecting the President above their duty to uphold the Constitution and to do impartial justice.
"The House of Representatives was right to impeach President Trump and hold him accountable for his actions. There can be no true acquittal without a trial, and there cannot be a trial without witnesses and evidence.
"We will continue to uphold our constitutional responsibility to perform oversight of this historically corrupt President.
"History will forever mark President Trump as an impeached president and because of the failure of the Senate to hold a fair trial, he will never be vindicated."
Democratic Gov. J.B. Pritzker:
"Today we saw Republicans in the United States Senate thwart the intentions of the framers of our Constitution and capitulate to this corrupt and untruthful President. The Republican Party now has confirmed it is captive to a political ideology that denies the truth and refuses to hear the witnesses that legal and moral precedent demand -- and that the vast majority of Americans hoped to hear from.
"Here is the undeniable truth: President Trump used our tax dollars to help his reelection campaign by refusing to give an ally needed aid until they helped his political operation. As governor of the nation's fifth-largest economy, I'm going to continue to make Illinois a firewall against Donald Trump's assaults on our democracy and hold him accountable on behalf of all the working families he has harmed.
"Illinois will always stand on the side of all the brave individuals across this nation who are fighting to hold the United States of America to its own ideals of liberty and justice for all."
State Sen. Jim Oberweis, who is running in the Republican primary for the 14th Congressional District seat held by Lauren Underwood:
"Thanks to President's Trump's leadership our economy is booming. Jobs and wages are on the rise. Healthcare insurance premiums are going down and pre-existing conditions are being protected. His policies of more competition and more price transparency are working.
"Under his leadership, parents with kids in failing schools are finally getting the choice they deserve.
"I was especially moved by the story of Ellie Schneider who had a premature birth and thanks to the President's healthcare policies she and her baby are healthy, happy and well.
"President Trump is transforming the Judiciary with 187 new judicial appointments, and he is keeping our country safe. I applaud President Trump for his leadership. Now that he has been acquitted, it is time to put partisan politics aside and tackle the real issues facing our country. I look forward to working with him on his America First agenda."
Democratic U.S. Rep. Brad Schneider, 10th:
"Today in a bipartisan vote, 48 Senators upheld their duty to follow the facts, and voted to convict President Trump for abusing the power of his office by putting his own personal, political interests ahead of our national security. While today's outcome has been certain for days, I remain deeply disappointed by the unprecedented actions of the President's blind defenders who chose to block additional witnesses and documents from consideration and transform what should be a full and fair trial in pursuit of the truth into a shameful cover-up of the President's wrongdoing.
"When the history is written of this sad chapter for our republic, it will not be kind to those who put partisan politics ahead of their Constitutional duty to hold this President accountable."
Be the first to know
Get local news delivered to your inbox!