PHOTOS: Have you seen these missing Illinois children?
Lauren Cross , 219-314-8244
Here is a list of children who have gone missing and were entered into the National Center for Missing & Exploited Children's database. This list does not include any missing children or teenagers who have not been reported to the national database. 
Timothy Davison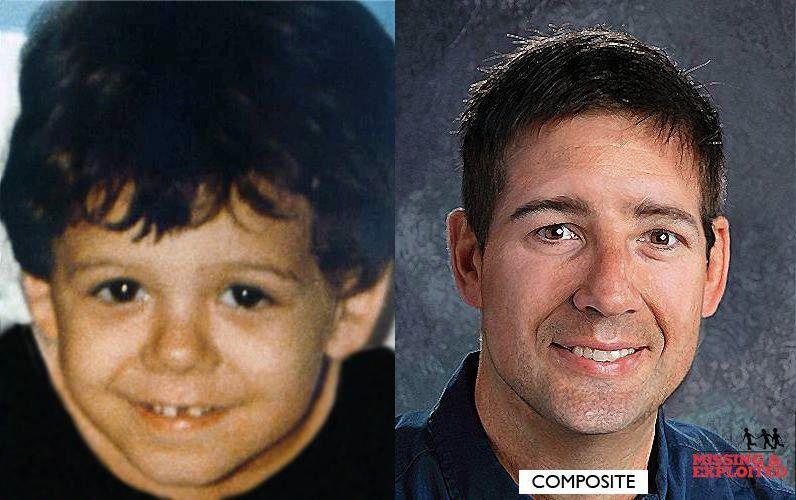 Paulette Webster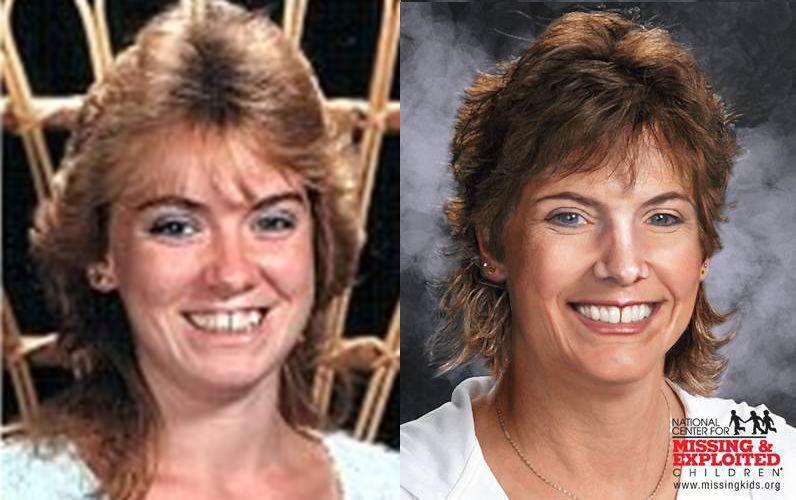 Lilliana Boyd
Leroy Swayzer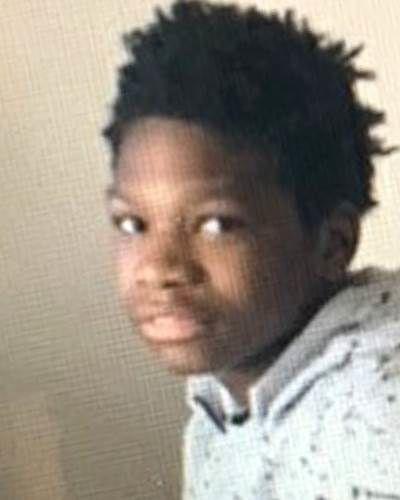 Leah Melliere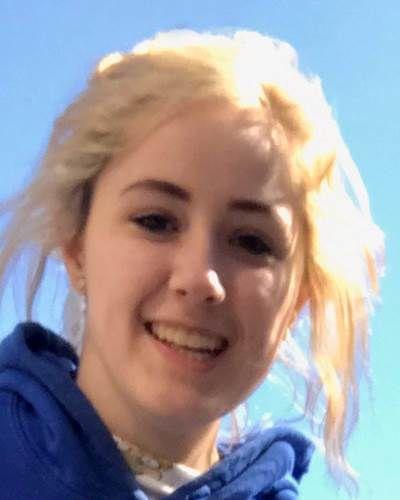 Lashayla Sanders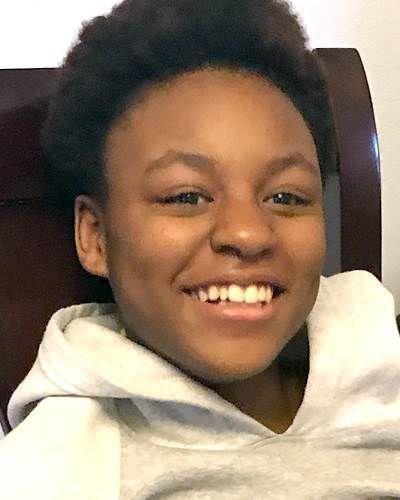 Kaydn Patton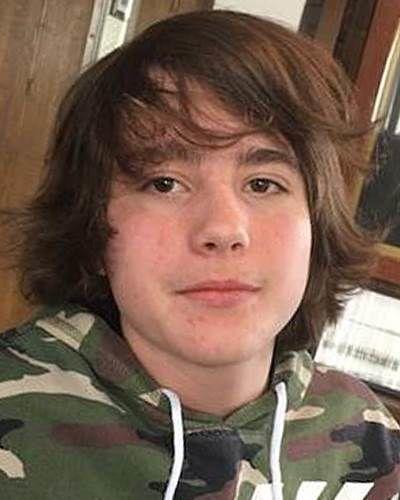 Kameron Davis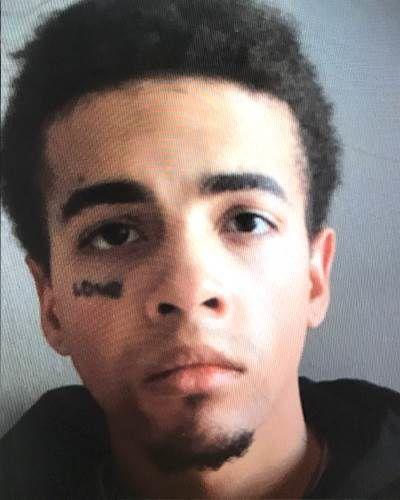 Kadden Spencer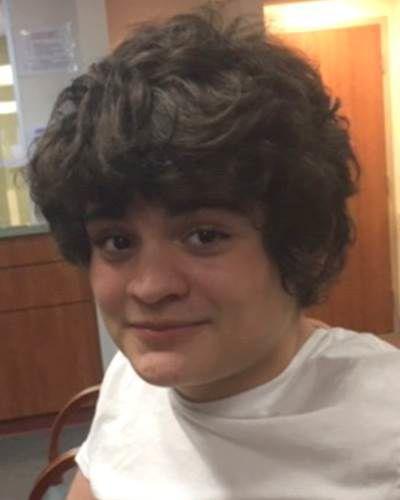 Joshua Mahaffey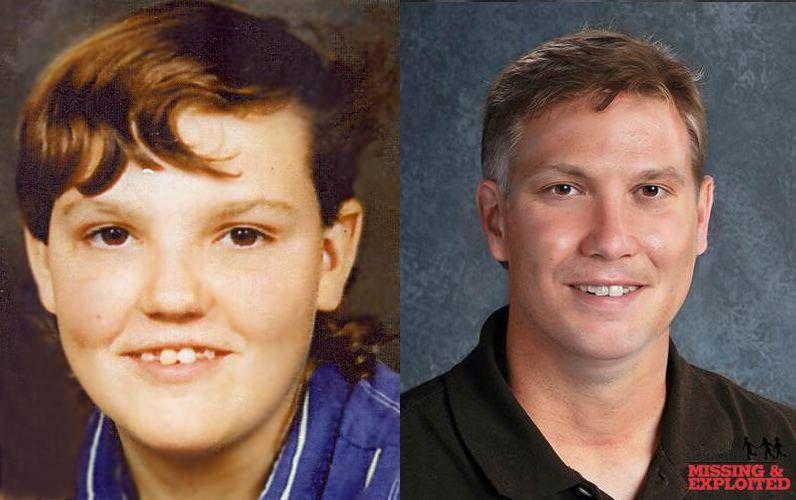 Jenna Snyder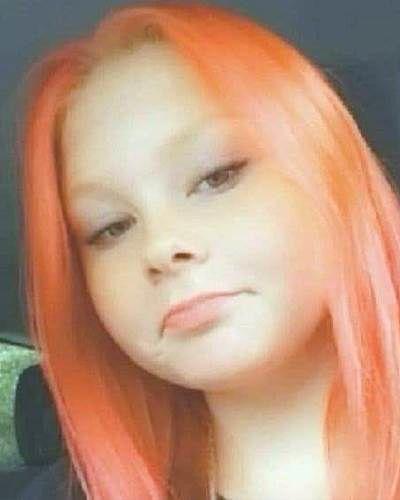 Heidi Gonzalez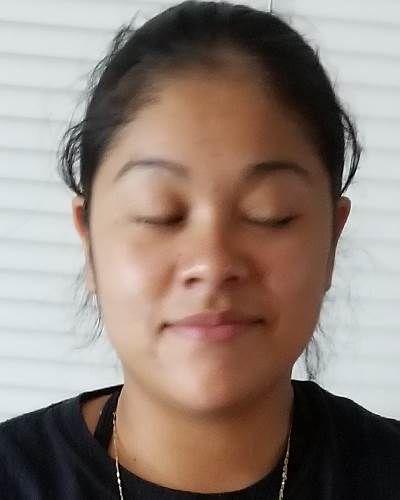 Emoni Harris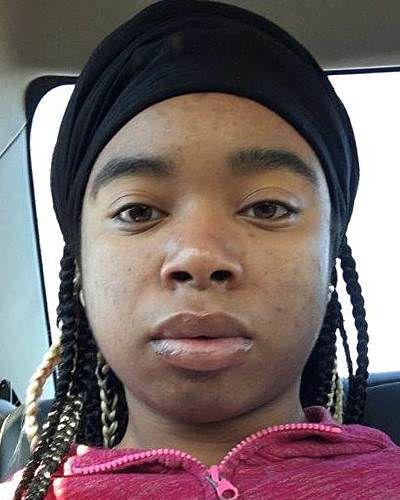 Donna Mezo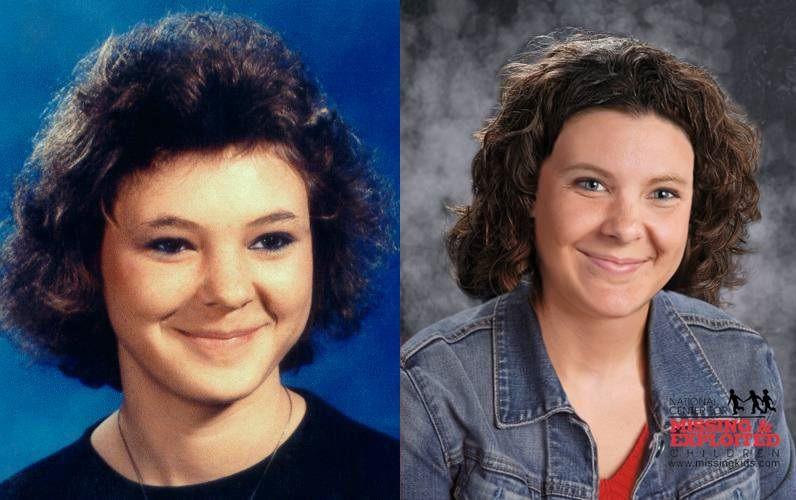 Chengxu and Zhaoxu Wang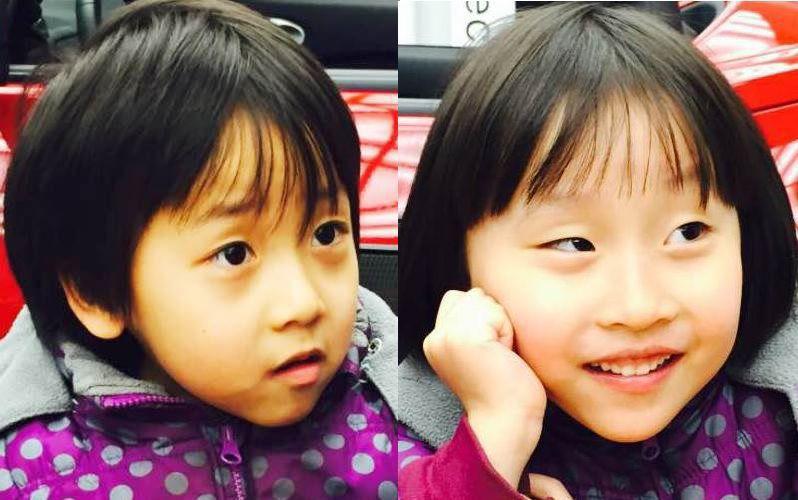 Anton Gann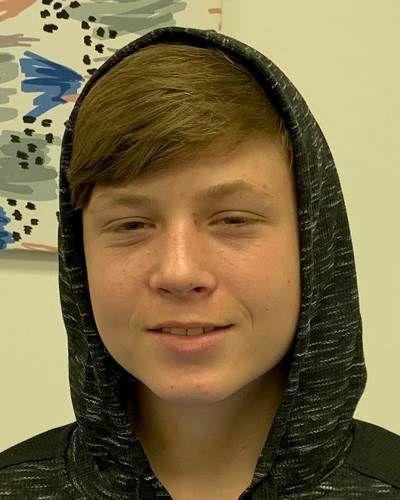 Anthony Burgos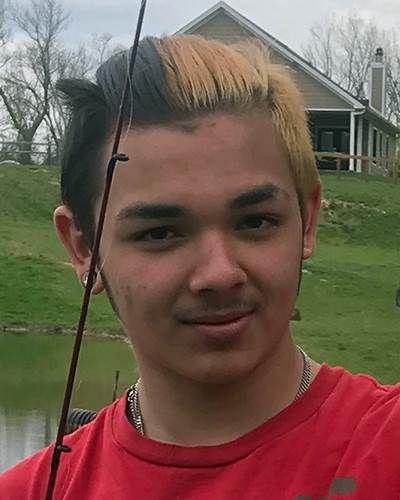 Amarion Roberts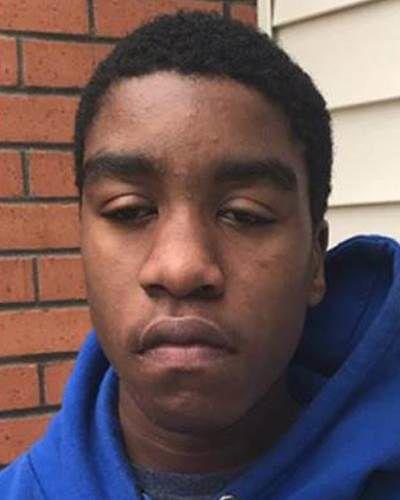 Alyssa Denton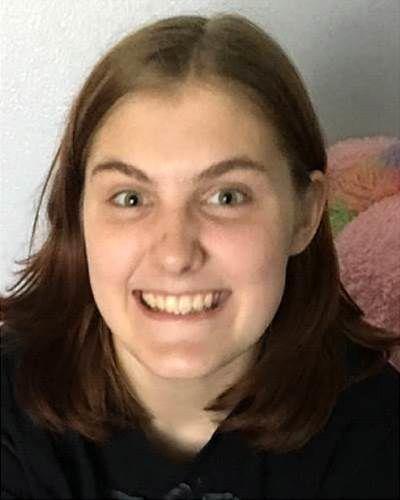 Adriana Schlernitzauer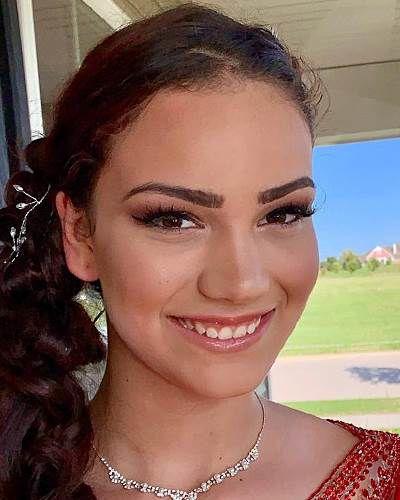 Related to this collection
More than 225,000 Paycheck Protection Program loans worth nearly $23 billion were approved in Illinois alone.
The Farmers' Almanac has published its annual winter weather projections. It pins Central Illinois on its color-coded national weather map squarely in between the blue of "Above Normal Snowfall" and the green of "Very Flaky."
This story also includes information about the positivity rate and other data from the Illinois Department of Public Health. 
The Chicago Tribune filed an open records request for any texts or emails between Mayor Lightfoot and Eric Trump.
Republicans in the Illinois House on Thursday unveiled a single charge they hope to bring against Democratic House Speaker Michael Madigan, accusing him of "conduct unbecoming to a legislator or which constitutes a breach of public trust."
The total number of known infections in Illinois is 257,788, and the statewide death toll is 8,273 since the start of the pandemic.
An autopsy is planned Monday.
Mitch Trubisky lifted both arms in the air, twirled in a circle as he pumped his fist and then raced to the end zone to greet Anthony Miller.
The Illinois Department of Public Health on Sunday announced 1,462 new confirmed cases of coronavirus disease in Illinois, including 14 additional confirmed deaths.
This story also contains information about the number of tests, the positivity rate and the number of deaths. 
The recovery rate for those 42 days removed from a positive diagnosis is 96%, according to IDPH.
DECATUR — Classes have been altered in the Okaw Valley School District and Taylorville City Hall underwent an extensive cleaning following pos…
The U.S. attorney's office told state lawmakers probing the conduct of House Speaker Michael Madigan it had no objections to the panel calling…
Deaths were reported in several Central Illinois counties. The preliminary seven-day statewide positivity for cases as a percent of total test from Sept. 8-14 is 3.6%
The licenses were originally scheduled to be distributed in May, but the process was delayed amid the COVID-19 pandemic. 
With Congress and the White House having yet to agree on a coronavirus relief package that would send additional money to ailing state and loc…
With Congress and the White House having yet to agree on a coronavirus relief package that would send additional money to ailing state and loc…
Some lawmakers noted that Black Illinoisans make up roughly 15% of the population but are approximately 55% of the prison population.
Despite a dearth of major sports and only two places to place bets,legal sports books generated more than $52.5 million in wagers during July, the first full month of activity in Illinois.
State health officials on Wednesday said the state had 1,941 new confirmed cases of coronavirus disease and 35 additional deaths.
The debate over the resumption of high school sports came as infection rates appeared to be declining in most parts of Illinois.
Health officials say 31 new cases of COVID-19 are confirmed in Macon County, bringing the county total to 1,293 since the start of the pandemic.
Democratic legislative leaders Senate President Don Harmon, D-Oak Park, and House Speaker Michael Madigan, D-Chicago, have both issued public statements in support of the Black Caucus' legislative agenda.
Amid a flurry of complaints that the marijuana licensing process is broken, Gov. J.B. Pritzker's office announced Wednesday that his team will…
Illinois government is a no-go when it comes to participating in the payroll tax deferral that President Donald Trump instituted by executive …
The state added 66,000 nonfarm jobs, according to preliminary figures released by the Illinois Department of Employment Security Thursday.
Adult obesity rates are on the rise, reaching 31.6% in Illinois, with higher rates among Black and Latino populations, a study found.
Illinois has received $1.3 billion from the Federal Emergency Management Agency for six weeks of an additional $300 in weekly federal unemploy…
State agency heads are preparing to cut 5 percent of their budgets in the current fiscal year and 10 percent next fiscal year should the federal government fail to provide aid to state and local governments, Gov. J.B. Pritzker said Tuesday, Sept. 15
Here is what to know about the final weeks of the 2020 census:
On Monday, the Illinois Department of Public Health said there were 1,477 new cases of COVID-19 reported along with seven additional deaths. That brings the statewide totals to 275,735 cases and 8,457 deaths.
Business owners hoping to open retail marijuana shops in Illinois will get a second chance at qualifying for a license, after Gov. J.B. Pritzk…
The University of Illinois at Urbana-Champaign's senate on Monday endorsed the idea of making the belted kingfisher -- a blue and orange bird …
The Illinois Department of Public Health on Tuesday said there have been 1,531 new cases of COVID. The recovery rate stands at 96%, according …
Expiration dates on Illinois driver's licenses and state ID cards will be extended another three months, Secretary of State Jesse White announce Wednesday.
Several state-regulated utilities have voluntarily extended a moratorium on disconnections into next year after requests from the Illinois Commerce Commission.
The state reported another 2,257 confirmed cases of the virus Thursday among 62,071 test results reported, making for a one-day positivity rate of 3.6%. That kept the rolling, seven-day average rate at 3.5% for the sixth day in a row.
Macon County health officials on Thursday reported 20 new cases of COVID-19, as well as one death.
"We firmly believe that lowering the compulsory school age to 5 will ensure that all children have a better opportunity to receive a strong foundation of literacy and reading skills that will set them up for success in all aspects of their lives."
Commonwealth Edison has agreed to testify before a special Illinois House committee investigating Speaker Michael Madigan in light of the util…
Seventeen counties are currently reported at a warning level – Bond, Boone, Cass, Christian, Clinton, Crawford, DeWitt, Fayette, Grundy, Hamilton, Macon, Menard, Peoria, Putnam, Washington, Wayne, and Winnebago.
Federally Qualified Health Centers in Illinois and other health facilities that have been on the front lines in the state's battle against COVID-19 are in line to receive $140 million in grants to help them maintain operations.
Lt. Gov. Juliana Stratton warned Thursday that Illinoisans could face an across-the-board income tax hike of at least 20% if voters reject a p…
Failed applicants for a marijuana dispensary license will have an opportunity to amend their applications and receive more information as to why they were denied points in the scoring process.
If Adam Hollingsworth -- the so-called Dreadhead Cowboy -- had to do it all over again, he said he would still gladly make the unauthorized ga…
Most soon-to-be former governors, on their way out of office, keep a low profile as they prepare to pass the torch on to their successor. But that wasn't the case with George Ryan.
Illinois Sen. Tammy Duckworth said she would vote against Amy Coney Barrett's nomination to the Supreme Court, while Sen. Dick Durbin said he …
About 1.9 million people in Illinois had applied by Friday for a mail-in ballot, which they can cast by mail, deliver to their local election authority or drop off at a secured drop box location in their area.
The recovery rate as of Sunday was 96%, according to state data.
The recovery rate as of Sunday was 96%, according to state data.
President Donald Trump's choice of Judge Amy Coney Barrett of the U.S. Court of Appeals for the Seventh Circuit to fill the Supreme Court vaca…
DEAR DR. ROACH: I'm quite overweight, with some physical mobility and fatigue issues because of autoimmune-related inflammatory arthritis. Som…
CASA, or Court Appointed Special Advocates, and its volunteers support abused and neglected children in the court's care. Support for the program comes from donations and grants, as well as its largest fundraising event, the annual Casas for CASA Playhouse Raffle.
A DeWitt County man in his 80s and a Coles County woman in her 80s were among 13 new COVID-19 deaths reported by the Illinois Department of Public Health on Monday.
The northwest region of Illinois could be two days away from triggering increased mitigations from the state to slow the spread of COVID-19.
Perhaps the biggest race in the upcoming general election doesn't have any candidates running.
Chicago Mayor Lori Lightfoot said President Donald Trump owes the public an apology if a New York Times investigation detailing his federal ta…
Illinois three years ago began requiring firms getting tax breaks through a state jobs program to report how much they spent with minority- and women-owned vendors. But it has turned into little more than a bureaucratic paper shuffle that collects little useful information.
The crash happened at 2:02 p.m. and closed the roadway as crews investigated. 
A frost advisory is expected beginning around 2 a.m. Monday morning with temperatures dropping to the low 30s, according to the National Weather Service in Lincoln. 
Caterpillar Inc. announced Monday the pending purchase of Weir Oil & Gas for more than $400 million.
Investors who won a chance for a license to sell recreational marijuana in Illinois have filed a lawsuit asserting it's illegal to give other …
The Macon man killed Sunday afternoon in an all terrain vehicle crash was named Monday as 68-year-old Bobby W. Hammond.
U.S. Rep. Rodney Davis, R-Taylorville, and Democratic challenger Betsy Dirksen Londrigan are facing off in a televised debate at 7 p.m. on Monday. 
The recreational weed business keeps growing in Illinois, with the state's adult use cannabis dispensaries generating nearly $68 million in sa…
She died Saturday afternoon at a hospital about an hour after she was involved in a single-vehicle motorcycle crash in a parking lot.
"Following our conversation with the Shelby County Health Department it was determined that the district is able to continue classes as planned," Superintendent Kent Stauder wrote in a letter.
DECATUR — "Engineer in the Classroom" is usually a very hands-on program.
 The Mattoon City Council voted to support extending the bike trail to downtown and to award grants for improvements to three buildings downtown.
The fitness and healthy eating habits of Angela Kelly of Mattoon, who teaches in Shelbyville, are spotlighted in this fall's Hungry Girl magazine.
Old Country Buffet, once a strip mall staple, has closed its last restaurant in Illinois as the pandemic threatens the American tradition of c…
COVID-19 test positivity rates and hospitalizations continue to increase in Illinois as virus-related deaths in the state surpassed 9,000 Tuesday.
One of the major questions Illinois voters will answer on Nov. 3 will be on the ballot statewide – whether to amend the state's constitution t…
"Any fires that develop will likely spread rapidly," the weather service said. 
Decatur school board members sought a larger share of votes on the Macon-Piatt Regional Office of Education. "We welcome continuing this conversation, if it provides a pathway to a resolution that includes a 50% weighted vote," the school board president wrote. 
In case you missed it, Gov. J.B. Pritzker released summaries of his tax returns last week and for good measure revealed what approval of the g…
A Sangamon County judge has ruled local units of government are exempt from a law the General Assembly passed this year declaring the Nov. 3 general election as a state holiday and requiring all government offices to be closed that day, unless they are used as polling places or for other election-related services.
The Shelby County Health Department said the new cases bring the county total to 586. 
Hospitalizations for COVID-19 and the rolling seven-day test positivity rate for the virus increased again in Illinois on Monday, mirroring national trends.
Caterpillar Inc. appears to have a serious case of Pac-Man fever, 40 years after it first struck
Gov. J.B. Pritzker is giving an update on new COVID numbers. 
A court decision involving an appeal from a convicted sex offender who attempted suicide before trial has surfaced in the race for the state S…
The Illinois health department placed half of the state's 102 counties on a warning list for a resurgence of COVID-19 on Friday, as officials …
In a federal civil rights complaint, three notable Jewish organizations are asking the U.S. Department of Education to investigate what they c…
As he seeks a fifth term, Democratic U.S. Sen. Dick Durbin finds his top two opponents mounting challenges that are deeply rooted in their rel…
Monarch butterflies have flown south for the winter, but efforts to protect them in Illinois are sticking around.
Some state lawmakers are looking to reform the cash bail system in Illinois, mainly by ending the use of money bonds as a factor in preventing a suspect's release.
Calling for more involvement and touting their party's platform, a group of Republican state lawmakers on Saturday encouraged supporters heading into the last few days before the Nov. 3 election.
Gov. J.B. Pritzker is holding a press conference on updated COVID numbers. 
After another record-breaking day in Illinois for new coronavirus infections this weekend, Gov. J.B. Pritzker on Monday again implored residents to do all they can to prevent the spread of COVID-19, the illness caused by the untreatable virus.
A Mattoon woman has been charged with aggravated battery for allegedly shooting and wounding a man with a crossbow during a domestic dispute.
Surging COVID-19 cases in Chicago prompted Gov. J.B. Pritzker on Tuesday to ban indoor dining and bar services and limit the number of people gathering in one place.
Everyone from politicians to movie stars to professional athletes has been encouraging you to make a plan to vote in Tuesday's election.
SPRINGFIELD — As the country gets ready to again adjust its clocks back to standard time, add another Illinois lawmaker to the list of those w…
In the midst of a second major wave of COVID-19, Gov. JB Pritzker said Wednesday, Oct. 28, that the state is far more prepared than it was in March and April, as it now has stockpiles of personal protective equipment and far greater testing capacity.
The Illinois Department of Public Health announced another 68 COVID-19-related deaths Tuesday, the highest one-day total since June 17 as hospitalizations once again pushed second-wave highs.
Voters in Illinois made their pick for president while holding negative views about the country's direction, according to an expansive AP surv…
Helen Lowery's family thought she was in the hospital.
Nearly one in three Illinois teachers surveyed said they've considered leaving the profession amid the safety concerns and debilitating stress…
In Gov. J.B. Pritzker's first remarks after voters rejected his administration's signature proposal for a graduated-rate income tax in Illinoi…
Chicago Mayor Lori Lightfoot also announced a 10-person limit on social gatherings in the nation's third-largest city Thursday, fresh restrictions aimed at fighting a surge in COVID-19 cases.
Illinois residents are being urged to stay at home as much as possible for at least the next three weeks as the second wave of COVID-19 outbreaks continues to sweep across the state.
Anyone with information that could assist with this investigation is asked to contact the Decatur Police Department at (217) 424-2711 or Crimestoppers at (217) 423-8477.
Earlier this month, I sat within feet of a 29-year-old man who then stood accused of raping an 8-year-old girl. The scene filled me with plent…
Norma J. Crutchfield, 41, was reported missing by her family and last seen on Nov. 1 in the 1100 block of East Olive Street. 
The new year starts with an ice storm warning in effect for parts of Central Illinois.