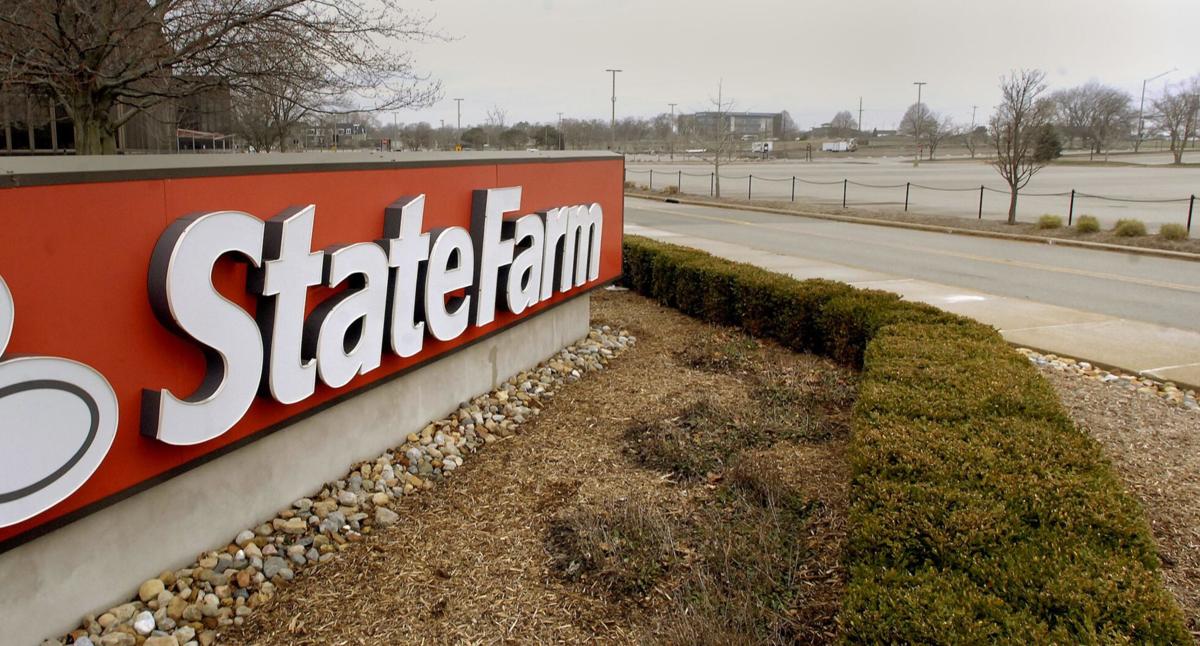 Allstate and other large auto insurers are facing lawsuits alleging they failed to sufficiently reduce premiums to Illinois policyholders as more drivers stay off the road during the coronavirus pandemic.
In six separate lawsuits filed in Cook County Circuit Court last week, Illinois policyholders allege insurers failed to provide "fair and appropriate" rebates and unfairly profited from high rates.
After Gov. J.B. Pritzker issued a stay-at-home order, many drivers stayed inside, and the rush hour traffic on highways diminished.
In Illinois, miles driven by motorists dropped by nearly two-thirds in the spring, according to the suits.
Each insurer offered some form of premium relief, but the suits allege it wasn't enough to account for the drop in claims. The complaints compare the insurers to Bloomington-based State Farm, which in April offered most policyholders a 25% credit for the weeks between March 20 and May 31.
The suit against Allstate alleges the 15% credit the Northbrooked-based insurer offered for the months of April, May and June "falls far short of the relief that any fair and reasonable actuarial analysis would require." Relief offered by the other insurers was also insufficient, the suits allege.
The suits allege the insurers violated the Illinois Consumer Fraud and Deceptive Business Practices Act. In addition to Allstate, American Family Insurance, Progressive, Geico, Erie Insurance and The Travelers Company are named as defendants.
"We are asking auto insurers to pay the appropriate amount -- to reset the scales so that the appropriate amount is paid to policyholders," said David Neiman, one of the attorneys representing Illinois consumers.
The lawsuits are seeking class-action status and aim to include all Illinois policyholders who have had policies with the auto insurers since March. Neiman said thousands of policyholders could join each suit.
The defendants did not immediately respond to requests for comment.
---
A look back at State Farm Insurance in Bloomington in 12 photos
A walk from State Farm agents and guests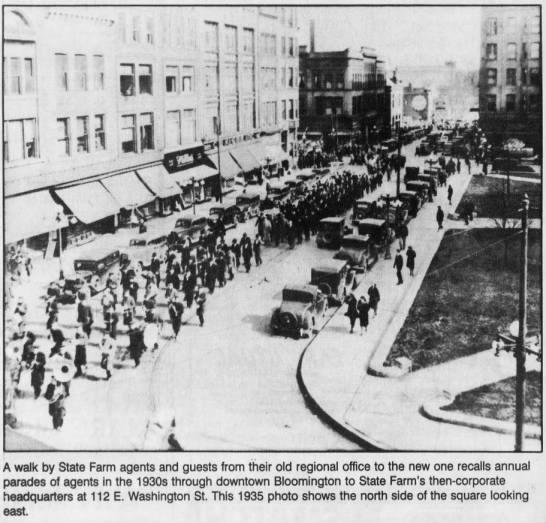 Carl Sneed, VP of residential lending at State Farm Bank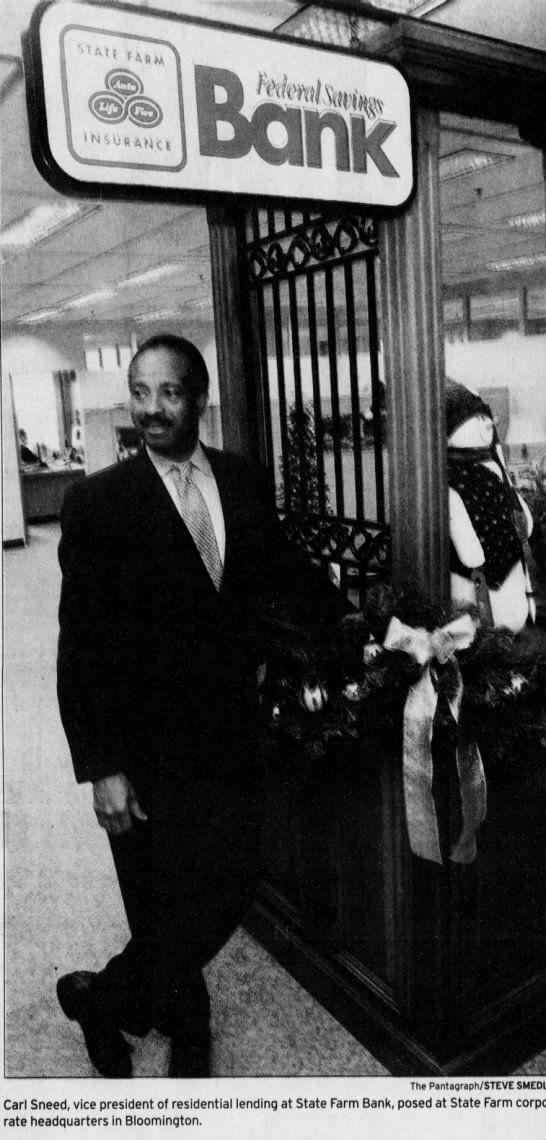 Darrell Kehl has been appointed VP of data processing and programming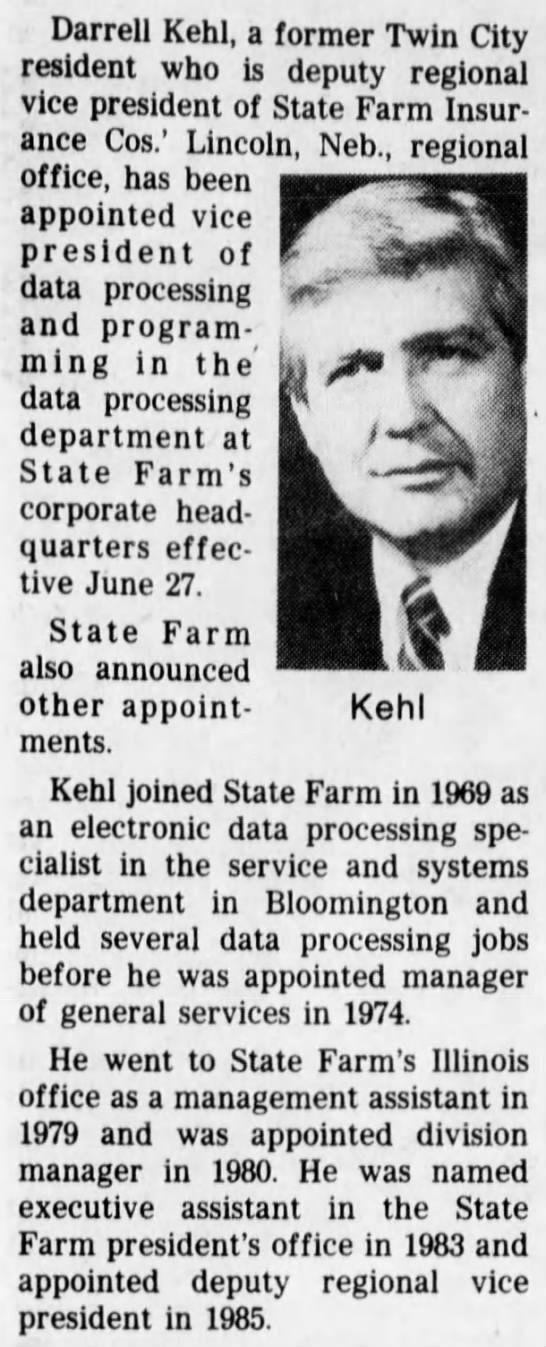 Ed Rust Jr,. chairman and COO of State Farm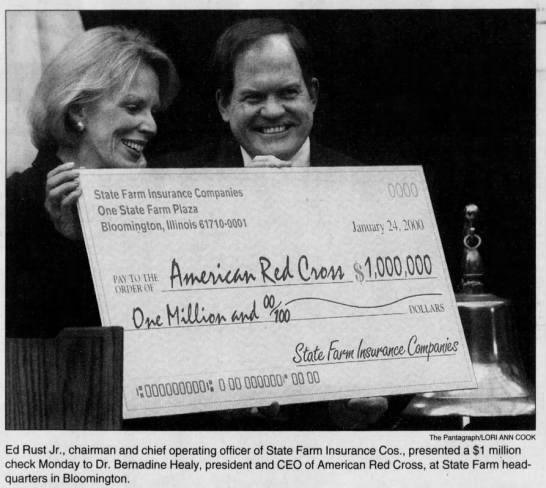 Honoring Fire Dogs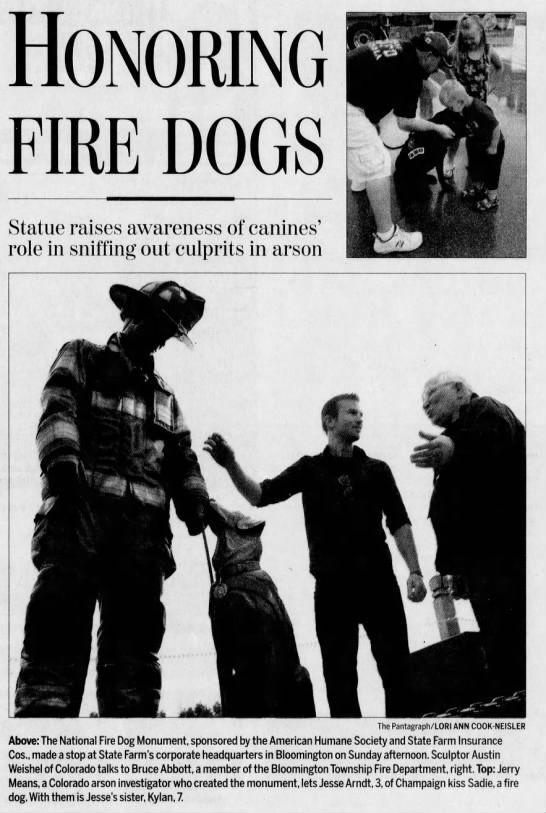 Outage closes State Farm
Reigning NBA MVP LeBron James speaks in the atrium of State Farm Insurance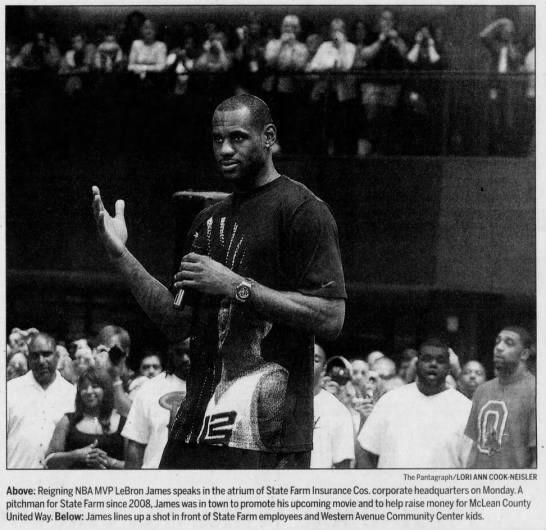 Scare at State Farm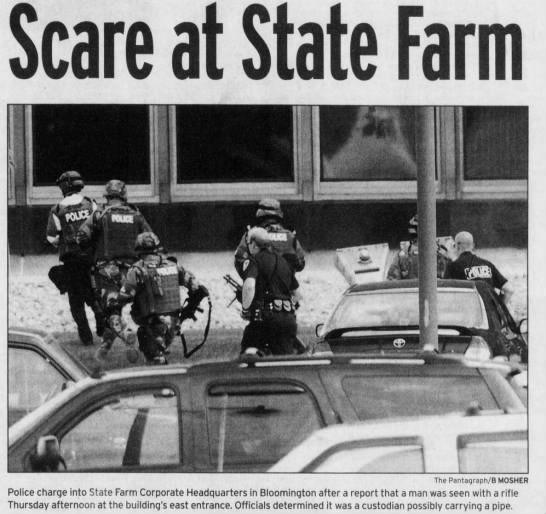 Sounds of Riveters' Hammers and the Grinding of Cement Churners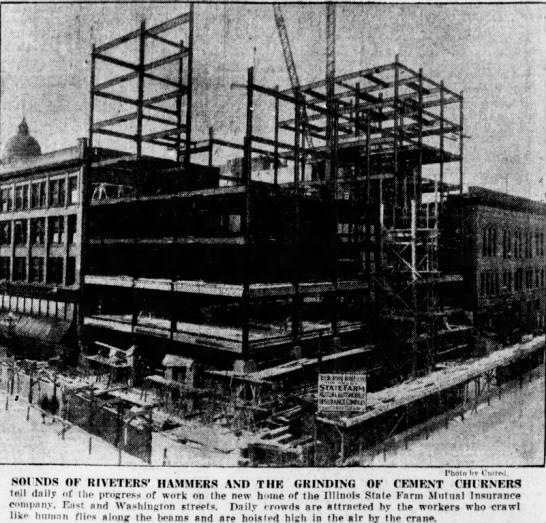 State Farm boss meets with redlining protesters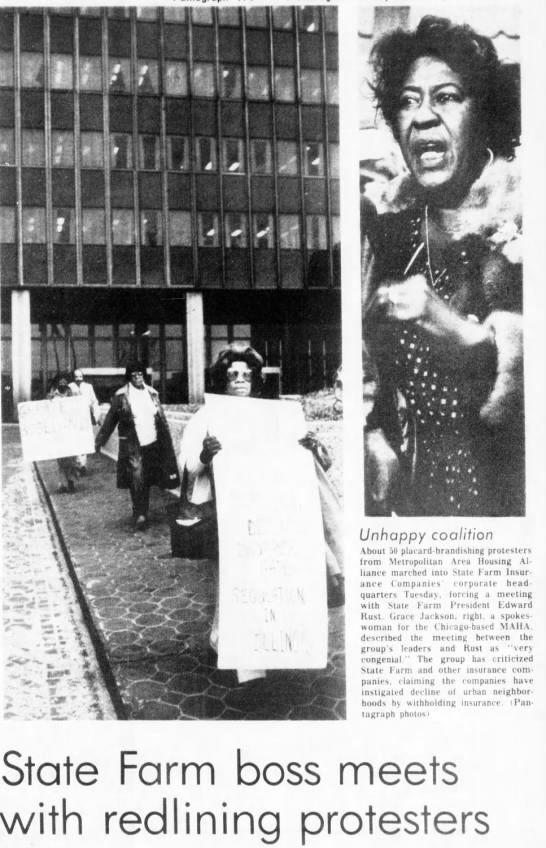 The logo atop the headquarters receives a fresh coat of paint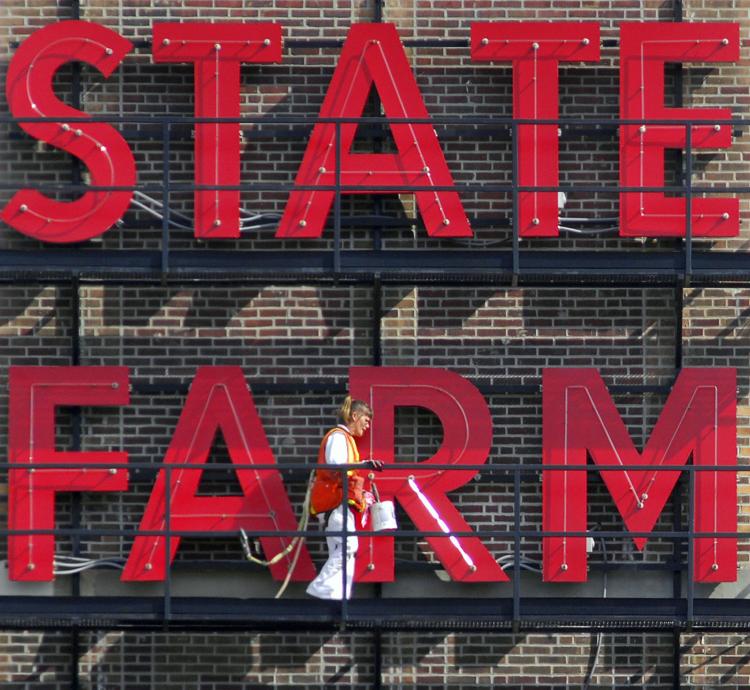 We Need You - Buckle Up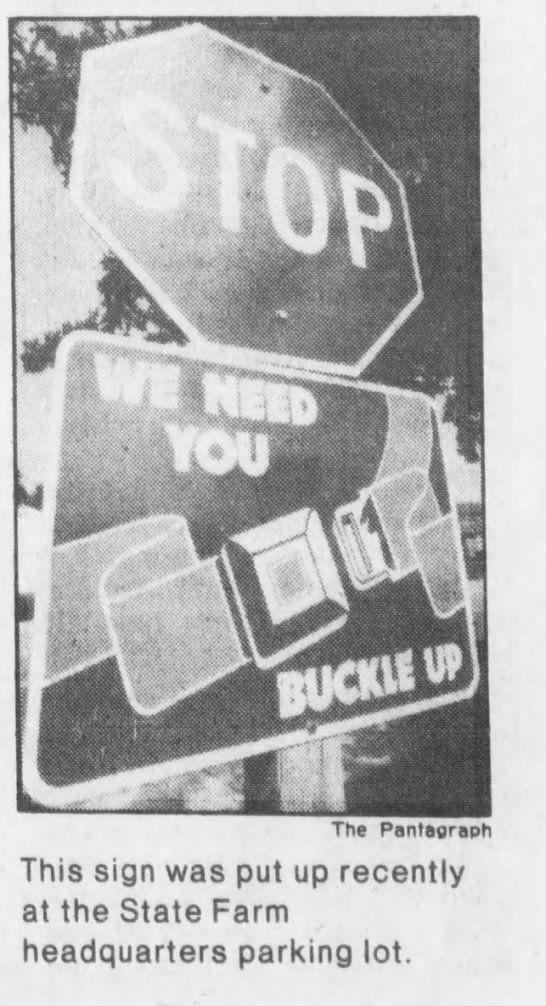 Concerned about COVID-19?
Sign up now to get the most recent coronavirus headlines and other important local and national news sent to your email inbox daily.