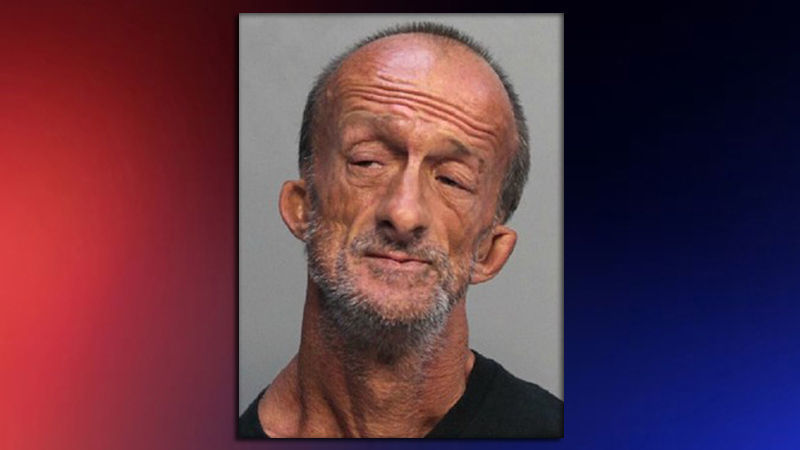 Every time you think the news from Florida can't get weirder, along comes a character like Jonathan Crenshaw.
Crenshaw, 46, has been a fixture on Miami Beach for years, drawing attention from people walking along trendy Lincoln Road for his colorful painting. Well, that and the fact the homeless man has no arms and paints with his feet.
But shortly after midnight on Tuesday, Crenshaw turned on one of those tourists and stabbed him with a pair of scissors he held with his feet, police said. 
Crenshaw told police he was lying on the ground when Cesar Coronado, 22, came up to him and punched him in the head. Coronado and a friend, who were both visiting from Chicago, had a different story, telling police Coronado was asking Crenshaw for directions when he attacked, the Miami Herald reported.
In a 2011 profile, Crenshaw, who has a lengthy police record, told the Miami New Times he accused his mother of feeding him "rat poision," also telling the publication Gloria Estefan gave birth to nearly 200 of his children.
Police said Crenshaw stabbed Coronado twice and walked off. He has been charged with aggravated battery and is in the Miami-Dade County Jail on $7,500 bond.
Be the first to know
Get local news delivered to your inbox!