CANBERRA, Australia (AP) — Australia's second-largest city, Melbourne, has further eased lockdown restrictions imposed after a surge in corona…
LONG BEACH, Calif. — All California State University, Long Beach, students who live on campus have been placed in quarantine after five studen…
JERUSALEM (AP) — Thousands of Israelis gathered outside the official residence of Prime Minister Benjamin Netanyahu on Saturday night to deman…
MILAN (AP) — To show or not to show: Each Milan fashion house had to make a difficult decision how to reach the fashion public this season und…
LONDON (AP) — London police clashed with demonstrators on Saturday as they broke up a protest in Trafalgar Square against COVID-19 restriction…
SKOPJE, North Macedonia (AP) — Hundreds of Roma protested against police brutality in North Macedonia's second-largest city Saturday.
JERUSALEM (AP) — Israel will hold rare talks with Lebanon next month in an effort to resolve a longstanding maritime border dispute, an Israel…
KYIV, Ukraine (AP) — Hundreds of women calling for the authoritarian president to step down protested in Belarus' capital on Saturday, continu…
KYIV, Ukraine (AP) — President Alexander Lukashenko of Belarus was sworn in Wednesday to his sixth term in office at an inaugural ceremony tha…
Some days I feel like a woman without a country.
KUALA LUMPUR, Malaysia (AP) — Malaysia's 7-month-old ruling alliance triumphed Saturday in its first electoral test in eastern Sabah state, a …
UNITED NATIONS (AP) — Chinese President Xi Jinping urged the world to "reject attempts to build blocks to keep others out" as an image of his …
LUETZERATH, Germany (AP) — Hundreds of anti-coal activists staged protesters in and around a mine in western Germany on Saturday, demonstratin…
PARIS (AP) — The chief suspect in a double stabbing in Paris told investigators he carried out the attack in anger over caricatures of the Pro…
ARGENTEUIL, France (AP) — France's COVID-19 resurgence is palpable in the buzzing biology lab of this public hospital in the Paris suburb of A…
BERLIN (AP) — Senior officials and survivors paid tribute Saturday to the victims of a deadly neo-Nazi attack on Munich's Oktoberfest 40 years…
WARSAW, Poland (AP) — The three parties in Poland's conservative coalition government signed a new coalition agreement on Saturday, putting as…
BEIJING (AP) — Ford, Nissan and BMW unveiled electric models with more range for China on Saturday as the Beijing auto show opened under anti-…
BEIRUT (AP) — Prime minister-designate resigns in crisis hit Lebanon amid political impasse over government formation.
MELBOURNE, Australia (AP) — The health minister in Australia's Victoria state has resigned in the fallout from an inquiry into why security gu…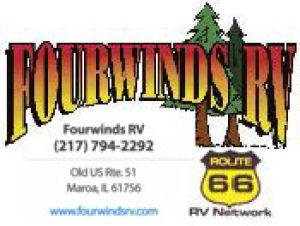 Tanzyus Logan Funeral Service and Care
It's no secret that Donald Trump is no big fan of the European Union. Over the past four years, the US President has talked positively about B…
LA PAZ, Bolivia (AP) — Even in exile, Evo Morales looms over Bolivia's election next month.
SACRAMENTO, Calif. -- California has begun to see concerning upticks in coronavirus data after a period of decline.
ISLAMABAD, Pakistan (AP) — Pakistani Prime Minister Imran Khan on Friday assailed India's Hindu nationalist government and its moves to cement…
PARIS (AP) — A young man stabbed two people Friday outside the former Paris offices of satirical newspaper Charlie Hebdo, where 12 people were…
TOKYO (AP) — Japan's new prime minister said Saturday that he's determined to host the Tokyo Olympic Games next summer as "proof that humanity…
UNITED NATIONS (AP) — The Latest from the U.N. General Assembly (all times EDT):