GAZA CITY, Gaza Strip (AP) — The former head of the Palestinian Islamic Jihad movement died Saturday night after a long illness. He was 62.
COLLEVILLE-SUR-MER, France — At daybreak on Saturday, Charles Shay stood lonesome without any fellow veteran on the very same beach where he w…
PRISTINA, Kosovo (AP) — The new Kosovo government on Saturday lifted some recently imposed measures on Serb goods entering the country, in an …
WASHINGTON (AP) — Biologist Carlos Ruiz has spent a quarter-century working to save golden lion tamarins, the charismatic long-maned monkeys n…
DUBAI, United Arab Emirates (AP) — OPEC and allied nations agreed Saturday to extend a production cut of nearly 10 million barrels of oil a da…
MOSCOW (AP) — Police in Kazakhstan have detained demonstrators at a series of protests around the country.
MOSCOW (AP) — Muscovites clad in facemasks and gloves ventured into Red Square for an outdoor book market Saturday, a small sign of gradual ef…
JAKARTA, Indonesia (AP) — Indonesia reported nearly 1,000 new cases of the coronavirus on Saturday, a new single-day high for the country that…
The World Health Organization reversed course on face masks yesterday. It's now encouraging people to wear them to prevent the coronavirus fro…
LONDON (AP) — Britain's Prince William has revealed that he has been anonymously helping out on a crisis helpline during the coronavirus lockdown.
Sweden's state epidemiologist Anders Tegnell, who instituted the policy of keeping the country open during the Covid-19, expressed some regret…
Canadian Prime Minister Justin Trudeau took a knee during a Black Lives Matter demonstration in Ottawa. CNN's Paula Newton reports.
BEIJING (AP) — China is advising its citizens not to visit Australia, citing racial discrimination and violence against Asians, in what appear…
BEIJING — China is ordering its highest level of protection for the armadillo-like pangolin as part of its crackdown on the wildlife trade fol…
WASHINGTON (AP) — Protesters stirred by the death of George Floyd vowed Friday to turn an extraordinary outpouring of grief into a sustained m…
CARACAS, Venezuela (AP) — Venezuelan authorities have jailed three local DirecTV executives under an arrest warrant issued after the Dallas-ba…
MANAGUA, Nicaragua (AP) — As the new coronavirus spread and economies shut across Latin America, Nicaragua stayed open — schools, stores, conc…
Canadian Prime Minister Justin Trudeau took a knee during a Black Lives Matter demonstration in Ottawa on Friday.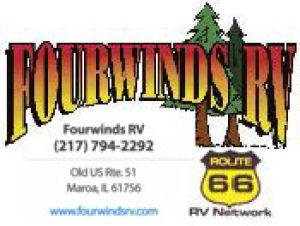 Tanzyus Logan Funeral Service and Care
TIRANA, Albania (AP) — Albanian political parties on Friday reached a long-sought consensus on electoral reform aimed at guaranteeing free and…
Lagos-based health food chain Nuli was forced to close all but one of its 10 stores during Nigeria's lockdown, but founder Ada Osakwe remained…
BRUSSELS (AP) — Europe could have its free travel zone up and running again by the end of this month, but travelers from further afield will n…
VIENNA (AP) — Iran has continued to increase its stockpiles of enriched uranium and remains in violation of its deal with world powers, the Un…
The World Health Organization is broadening its recommendations for the use of masks during the coronavirus pandemic and said Friday it is now…
Several houses were swept into the sea after a powerful landslide in northern Norway. Watch the dramatic video and see photos from the scene here.
PRAGUE (AP) — The Czech Republic's spy agency has discovered that a diplomat from the Russian Embassy in Prague spread false information about…