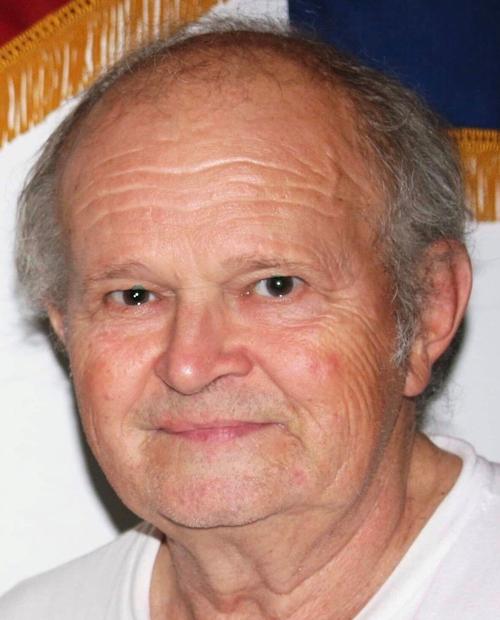 OAKLAND — Clarence Lester "Happy" Ethington, age 80, of Oakland, IL passed away on Tuesday, January 14, 2020.
Happy was born June 26th, 1939 in Green Bay, WI to James Vernon and Evalyn (Gibson) Ethington. He married Mary Mae Creekmur on July 30, 1960 in Forsyth, IL, and they enjoyed 59 years together before she preceded him in death on September 2, 2019. Happy worked at VanZetti Bakery for 24 years and went on to purchase the Oakland Bakery in 1979, and later renamed it the Oakland Bakery and Noodle Company, which he owned and operated with his wife, Mary, from 1979-2015. Happy was a member of Oakland United Methodist Church, the Oakland City Council, and the Lion's Club. He was one of the organizers of the Oakland Cornbread and Bean Festival, and was an active member of the Oakland community in many ways. He was an avid fan of the Green Bay Packers and enjoyed caring for wild birds. Most of all, he loved his family, especially playing with and cooking for his grandkids.
Happy was preceded in death by his parents, his wife, an infant daughter, one brother: Richard Ethington; one granddaughter: Amberlyn Humes; two brothers-in-law: James Mahlmeister and Art Haley.
He is survived by four children: Timothy Ethington of Toledo, IL; Tonya (Richard) Fowler of Oakland, IL; Todd (Kimberly) Ethington of Oakland, IL; Toby Ethington of Normal, IL; three brothers: James (Sandy) Ethington of New Iberia, LA; Ferrand (Gladys) Ethington of Iron Mountain, MI; and Robert (Anne) Ethington of Rhinelander, WI; two sisters: Teri Haley of Amarillo, TX; and Grace Mahlmeister of Mattoon, IL; ten grandchildren: Aiden, Dustin, Matthew, Lawrence, Ryan, Danielle, Eleni, Seth, Jayden, and Brittany; fourteen great-grandchildren, and a sister-in-law: Terri Paige of Wausau, WI.
A visitation will be held Sunday, January 19th from 4:00 to 7:00 p.m. at Krabel Funeral Home in Oakland, IL. Funeral services will be held Monday, January 20th at 12:00 p.m. at Graceland Fairlawn Funeral Home in Decatur, IL. Visitation will be held one hour prior to the funeral, beginning at 11:00 a.m. Entombment will follow at Star of Hope Mausoleum at Fairlawn Cemetery in Decatur. For those who wish, memorials may be made to the Douglas Hart Nature Preserve in Mattoon, IL. Online condolences may be left at www.krabelfuneralhome.com and at www.gracelandfairlawn.com.
Obituaries Newsletter
Sign up to get the most recent local obituaries delivered to your inbox.