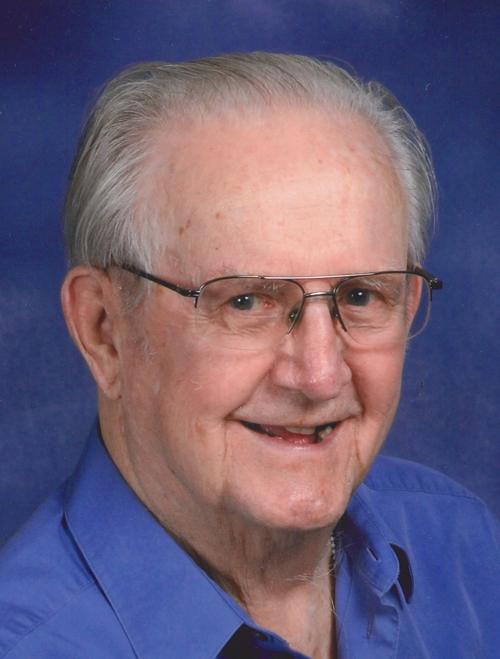 FORSYTH — Claude E. Young, Jr. 97, of Forsyth, passed away Friday, September 6, 2019, at Hickory Point Christian Village in Forsyth.
He is survived by his sons, Steve (Barbara Quinton) Young of Aptos, CA, Richard Young of Decatur, Bob (Diane) Young of Long Creek; his daughters, Peggy (Gerald) Ruff of Forsyth and Patricia (Mark)Tippit of Decatur; five grandchildren, Matt (Joanna)Young, Ben (Farrah)Young, Jennifer Ruff, Katie Tippit and Luke (Amber)Tippit; great grandchildren, Anna Young and Alexander Young.
You have free articles remaining.
He was preceded in death by his loving wife, Jean Young.
Funeral services to celebrate the life of Claude E. Young will be 11 a.m. Friday, September 13, 2019, at Graceland/Fairlawn Funeral Home. Visitation will be from 5 p.m. to 7 p.m. Thursday, September 12, 2019, at the funeral home. Burial will be in Fairlawn Cemetery where full military rites will be provided by the Macon County Honor Guard. Memorials may be directed to First Congregational United Church of Christ 3465 North MacArthur Road, Decatur, IL 62526 or Grace United Methodist Church 901 N Main St, Decatur, IL 62521.
The family of Claude E. Young, Jr. is being served by Graceland/Fairlawn Funeral Home, 2091 N. Oakland Ave. Decatur, IL. Please view the complete online obituary, send condolences, and share memories at www.gracelandfairlawn.com.