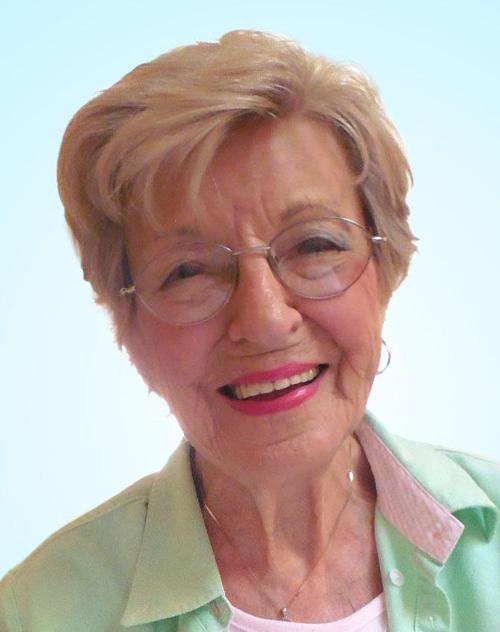 FORSYTH — Naomi Edwards Buck Davis of Forsyth, Illinois, passed away Friday, January 24, 2020, at Decatur Memorial Hospital. She was 99 years old.
Naomi was born July 16, 1920, the daughter of Harvey and Laura (Strattner) Edwards. Her family relocated to Decatur in 1930 when her father became the manager of Richman Brothers clothing store. Naomi graduated from Stephen Decatur High School in 1937 and received her Bachelor's Degree in music from Millikin University in 1941 and Master's Degree in Elementary Education from Eastern Illinois University in 1977. Early in her career, Naomi taught music in the Roodhouse, Illinois public schools and later taught in the Decatur Public Schools as a Title I Reading Specialist from 1965 up to her retirement in 1984.
Naomi married Wallace A. Buck in 1947 and Clement F. Davis in 1987, both of whom preceded her in death along with her parents, brother Richard M. Edwards, sister Ruth E. Ewing, and daughter Kay Buck Bryant. Naomi was a lifelong, devoted member of First Presbyterian Church where she served as an elder. She joined Delta Delta Delta sorority in 1938, Delta Kappa Gamma Society International for women educators in 1982, and was also a long-standing member of Sigma Alpha Iota International Music Fraternity. Naomi volunteered with the DMH Auxiliary, providing lobby music and staffing the surgery waiting room. Naomi was a gifted pianist, recording two albums of her favorite music for local distribution and providing music for multiple groups, HPCV church services, and the former Lincoln Manor.
Naomi was a loyal and loving wife, mother, sister, aunt, grandmother, great-grandmother, and friend. Her gentle, loving spirit and keen sense of humor drew everyone to her as she welcomed all into her heart and home. A true lady, her signature style and grace were present in everything she did. Laughter, wonderful food, and music were key elements of the many family holidays and celebrations she hosted during her lifetime. Naomi was our anchor and our spiritual guide.
You have free articles remaining.
Surviving are her children, Barbara Buck Unser of Creve Coeur, MO; W. Michael Buck (Andy) of Alexandria, VA; and Geoffrey E. Buck (Debra) of Indianapolis, IN; son-in-law L. Edward Bryant of Evanston, IL; and honorary son Ray Biegun of Alexandria, VA; grandchildren Laura Ugolini (Greg) of Gurnee, IL; Diane Childress (Sidney) of Nags Head, NC; Emily Bryant of Evanston, IL; C. Drew Unser of Los Angeles, CA; Zack Buck of Knoxville, TN; and Ben Buck of Seattle, WA; great-grandchildren Sydney Childress, Audrey and Lucy Buck, and Miles Bryant.
The family would like to thank Dr. Scott Bilyeu and staff for their vigilant care, Decatur Memorial Hospital, Dr. Nadal Aker for his dedication to quality of life, HPCV skilled nursing and extraordinary rehab staff, First Presbyterian Church and Rev. Jean Wollenberg for their prayers and outreach, Susie Bird and Angels Among Us for their excellent skills and generous love, niece "Monday Margie" Griffith for many visits, support, and gifts, and the countless extended family, friends, and neighbors whose cards, letters, and visits enriched Naomi's life with much joy. Our gratefulness is beyond measure.
A memorial service to celebrate her life will be held at 11:00 AM on February 15, 2020, at First Presbyterian Church with a light luncheon following. Private burial will be in Graceland Cemetery. Memorials may be made to First Presbyterian Church or Millikin University.
Graceland/Fairlawn Funeral Home and Cremation Center is handling arrangements.
To plant a tree in memory of Naomi Davis as a living tribute, please visit Tribute Store.