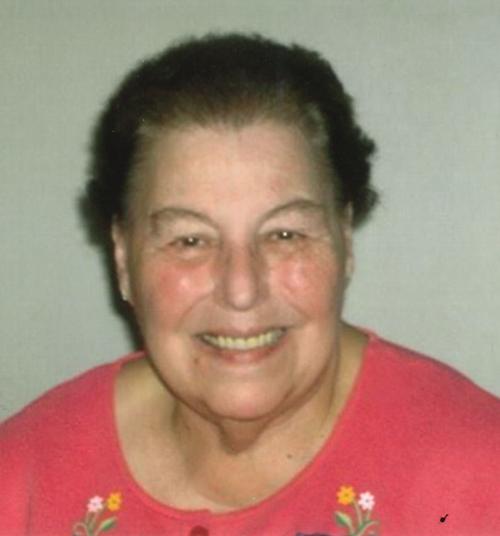 DECATUR — Rose Marie (Spellman) Knott, 81, passed away from this earth into her loving Father's arms on Tuesday, February 4, 2020, in Lincoln, IL with her family by her side.
Rose was born July 31, 1938, in Shelbyville, IN. to Fred and Mata Marie (Kettler) Spellman. They moved to Illinois when she was a young girl. Rose grew up in the Riverside Baptist Church where she remained a member until her death. She was a faithful servant of God for many years in this church. Many will remember her as their AWANA leader. She has taught many children from young to teens over her fifty years of AWANA service. Her family will remember her smile, she always had on her face and the many ways she gave her time to each and everyone. She instilled the importance of God and family in us all. She attended functions and activities of her children, grandchildren, and her great-grandson.
She is survived by her loving husband of 28 years, William "Bill"; her two daughters, Dawn (Ted) Clark and Denise Smith; her grandchildren, Jeremiah Clark, Leanne Clark, Lyndsay (fiancé Zac); and great-grandson, Aaron Pritchett; her two sisters-in-law's, Benita Spellman and Pat Spellman; her two brothers-in-law's, Robert Smith and James Swearingen; and numerous nieces and nephews.
You have free articles remaining.
She was preceded in death by her parents; her three brothers, Jack, Bud and Tom Spellman; and two nephews.
The family will be hosting a casual Celebration of Life and Fellowship for Rose with family and friends at 11 a.m., Saturday, February 22, 2020, in the Riverside Baptist Church in the gym.
The family of Rose Marie Knott is being served by Graceland/Fairlawn Funeral Home, 2091 N. Oakland Ave. Decatur, IL.
To plant a tree in memory of Rose Knott as a living tribute, please visit Tribute Store.