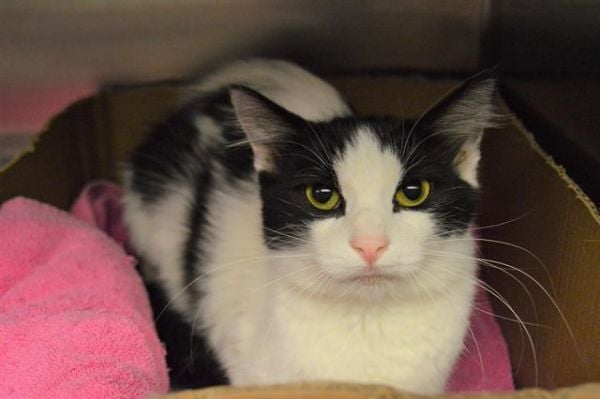 Thanks for checking in! Due to the Covid-19 virus pandemic, our offices are operating differently than normal. Please read below... View on PetFinder
It's odd that Biden, who says he wants to give the IRS more money to end tax dodging by the wealthy, would forget about one of the prime tax-dodging structures.
Over the past year, doctors repeatedly told Renato Aquino's family to say their final goodbyes. His niece, Tasha Sundstrom even began making funeral arrangements.
Jarquez A. Hobbs was sent to prison for 54 years on Thursday for a crime the judge described as "vile, sick and disgusting."
Shawn L. Eubanks is the third man to be sentenced for the July 2017 murder of Demesheo Lovelace. 
Members of the police department's Fatal Accident Investigation Team are investigating. 
Decatur residents will be allowed to dispose of large items for no charge.
A sworn affidavit from Decatur police said the attack followed an argument "over an extension cord in the backyard."
The Federal Highway Administration's inventory of bridges across the country found that 60 of Macon County's 348 structures were rated in poor condition. Here's where they are and what improvements are planned. 
Cause of crash still under investigation. 
Velma Copeland is free again after posting higher bond.