(BPT) - During the COVID-19 pandemic, consumers are more willing than business executives to impose short-term economic pain for long-term gai…
(NewsUSA) - Despite the COVID-19 pandemic, or perhaps because of it, now more than ever consumers want to plan for a stable financial future, …
(BPT) - On Jan. 1, 2020, the world welcomed the beginning of a new year with open arms. Little did we know of the challenges to come and the e…
(StatePoint) The COVID-19 pandemic has fundamentally changed how business gets done. And when it comes to midsized and small businesses, the i…
(StatePoint) Amid the historic coronavirus pandemic, businesses are adapting by making major changes to their operations, including increased …
(BPT) - If you're a small-business owner — whether your business consists of just you and your spouse or a handful of employees — and you're e…
(BPT) - Access to nutritious foods is a key ingredient in overall health and well-being. Yet food security is the most commonly reported unmet…
(BPT) - Hundreds of millions of people have sheltered in place as governments issue executive orders to help slow the spread of the coronaviru…
(BPT) - Whether you run a solo small business, or your business is moving from brick-and-mortar to e-commerce, you've likely got a long to-do …
(BPT) - Since the COVID-19 pandemic, university administrators and employers alike are searching for ways to welcome people back safely. Their…
(NewsUSA) - The COVID-19 pandemic has shattered many preconceived notions about careers and technology. In particular, demand for transportati…
(BPT) - A stylish and inviting atmosphere plays an important role in the overall mood and productivity of a company's employees. It also gives…
(StatePoint) It's been a challenging year for small businesses, with local shutdowns requiring many operations to close their doors, some temp…
(BPT) - In customer service, as in many other areas of life, as technology becomes more sophisticated, relationships get more complex. While t…
(BPT) - Whether it's the first day of middle school or the first day away at college, students of all ages are preparing for a new school year…
(BPT) - By Richard Whitworth, Cetera Financial Group
(BPT) - During a season that's usually devoted to adventure, many have been forced to stick a little closer to home. When it's finally time to…
(BPT) - By Richard Whitworth, Cetera Financial Group
(BPT) - During a season that's usually devoted to adventure, many have been forced to stick a little closer to home. When it's finally time to…
(BPT) - It's not always easy to be at home with kids day after day, but with a little creativity, you can beat cabin fever. Whether you're in …
(BPT) - As the ongoing coronavirus pandemic continues to present health and economic challenges, it is difficult to focus on anything other th…
(BPT) - From its sleek shape and unmistakable click, to the windproof design and cultural impact across film, music and beyond, the Zippo ligh…
(NewsUSA) - Wind power can be a breath of fresh air for many communities in the form of creating jobs and lowering energy costs.
(BPT) - This year has had its fair share of challenges, and you may find yourself adjusting to a tighter budget or needing a pick-me-up. While…

Tanzyus Logan Funeral Service and Care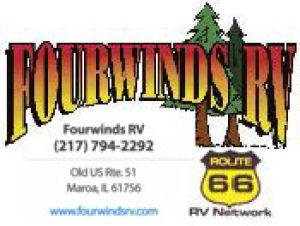 (BPT) - Sponsored by Office Depot
(BPT) - By Mike Del Pozzo
(NewsUSA) - Retirement is a life-changing experience. For some older adults it can be relaxing, for others it can be energizing. Bu it should …
(BPT) - Scientists across the world are charging forward in the fight to prevent and treat COVID-19. And they're harnessing the latest tech an…
(NewsUSA) - As offices gradually reopen in the wake of the COVID-19 pandemic, caution is key to supporting employees as they return to work safely.
(BPT) - If you are among the millions of adults in the U.S. who do not know they have attention-deficit/hyperactivity disorder (ADHD), the pas…
(NewsUSA) - The global pandemic caused by the COVID-19 virus has accelerated an adoption of online work, video meetings, and virtual conferenc…