(BPT) - No one ever anticipates a health problem so serious that they must stop working, especially when a leave of absence becomes one or two…
(NewsUSA) - As the coronavirus pandemic rapidly turned the "new normal" household into hubs for all daily activities, Summer 2020 now means mo…
"Gravity Is Heartless" by Sarah Lahey (NAPSI)—The year is 2050. Automated cities, vehicles and homes are now standard; artificial intelligence…
(Family Features) If you've heard giving practical gifts is a no-no, scratch that advice because when it comes to dads, functional gifts that …
Business ownership appeals to veterans seeking post-military careers
(Family Features) Resilience – the capacity to prepare for, adapt to and grow through disruption, trauma and loss – is a skill many parents wa…
(Family Features) Online shopping allows you the ease of getting items delivered directly to your door. Not only is online shopping convenient…
(Family Features) Flavorful and fun, pistachios are a convenient source of protein you can enjoy on the go or in meals. In addition, research …
Dad-approved gifts for Father's Day
(Family Features) Whether your role as a caregiver has you looking out for an elderly relative, children or both, chances are good that you've…
COVID-19 pandemic highlights importance of maintaining healthy routines
Tips for keeping students sharp over the long-haul
(BPT) - The sounds of birds chirping, longer daylight hours, and blooming trees and flowers are signs that warmer weather is on the way. That …
(BPT) - Talking to high-school kids about careers can be hard. Many parents want to help their kids choose a fulfilling career that offers sta…
"Time Is Irreverent" by Marty Essen(NAPSI)—What if you could change history and eliminate the Spanish Inquisition, American slavery, World War…
(NewsUSA) - Each year, June 1-7 is designated as CPR and AED Awareness Week. This year, the significance is especially striking. As most Ameri…
(Family Features) COVID-19 may have begun as a physical health crisis, but like their parents, children, teens and college students (or young …
(NewsUSA) - Each year, June 1-7 is designated as CPR and AED Awareness Week. This year, the significance is especially striking. As most Ameri…
(Family Features) COVID-19 may have begun as a physical health crisis, but like their parents, children, teens and college students (or young …
(Family Features) Health and environmental concerns convince many people they should rethink their diets.
(NewsUSA) - Although it happened nearly 30 years ago, the story of Lorena Bobbitt and the domestic violence she endured still resonates today …
(Family Features) The human immune system holds important clues about how people naturally detect and defend against disease. For COVID-19, ma…
(Family Features) In 2020, more than 795,000 people in the United States will experience a stroke, according to a report from the American Hea…
(Family Features) One of the simplest ways to make meals tastier and more nutritious: just add mushrooms. You can multiply the flavor and nutr…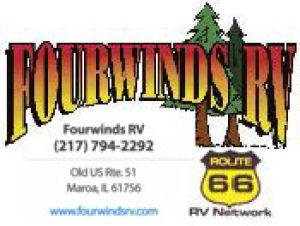 Tanzyus Logan Funeral Service and Care
(BPT) - Choosing a home is strongly influenced by the layout and appearance of its bathrooms. But no matter how long you've lived in your home…
(NewsUSA) - Now more than ever, building relationships is important to small businesses so they can compete in the global marketplace.
(StatePoint) Summer living can make your family's clothing vulnerable to stains, splatters and more, even if you are spending more time at hom…
(Family Features) For many seniors, being home alone during the COVID-19 pandemic means being lonely. 
(Family Features) Keeping a well-stocked pantry ensures you can pull together a quality meal on a moment's notice or when unexpected circumsta…
(Family Features) Bringing a pet home for the first time – even if you already have other pets – can be an exciting moment. However, it's impo…