Women have a lot to celebrate this election season. The most obvious reason, of course, is the elevation and historic rise of California Sen. …
THUMBS DOWN! To the ongoing crippling COVID-19 economic news. The City of Decatur, along with local governmental agencies across the state, fi…
"Someone like Rahm Emanuel would be a pretty divisive pick," Rep. Alexandria Ocasio-Cortez, D- N.Y., recently said about the former Chicago ma…
My husband and I just got back from our 30-minute visit with one of our special needs sons. We get to visit him outside at his group home ever…
President Donald Trump's decision to deny reality and invent vast conspiracies in an effort to avoid conceding his reelection defeat isn't jus…
Women have a lot to celebrate this election season. The most obvious reason, of course, is the elevation and historic rise of California Sen. …
THUMBS DOWN! To the ongoing crippling COVID-19 economic news. The City of Decatur, along with local governmental agencies across the state, fi…
"Someone like Rahm Emanuel would be a pretty divisive pick," Rep. Alexandria Ocasio-Cortez, D- N.Y., recently said about the former Chicago ma…
President-elect Joe Biden has pledged to end many of Trump's harsh new immigration policies. But his choice of Alejandro Mayorkas to lead his …
Setting aside a day to give thanks is one of our country's finest traditions. We should share pride in this day, and ponder the things for whi…
The things to which we've been subjected the last eight months have been disconcerting, wearying and absolutely unfair.
President Donald Trump's decision to deny reality and invent vast conspiracies in an effort to avoid conceding his reelection defeat isn't jus…
One good rule of thumb is to judge parties and politicians by their priorities. Politicians often pretend to be for every good thing under the…
Long before Americans began clamoring for a novel coronavirus vaccine, a collection of teenagers across the nation was embarking on a quest fo…
At best, President Donald Trump's exit from the White House is ungraceful. At some point, it becomes disgraceful. And then dangerous. In fact,…
The Pfizer vaccine, along with its likely successors, is a very good thing for the U.S. and the world. Yet it's also likely to reshape America…

Tanzyus Logan Funeral Service and Care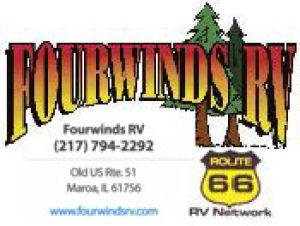 My husband and I just got back from our 30-minute visit with one of our special needs sons. We get to visit him outside at his group home ever…
As we celebrate Thanksgiving, let's take a moment to remember all those who are spending the holiday on the front lines of the fight against C…
In the 1980s, Presidents Ronald Reagan and George H.W. Bush both had a hand in the Iran-Contra deal that illegally sold weapons to Iran in ord…
There's a lot I don't understand about the rules of COVID. So is it different strokes for different folks? The small restaurants in Springfiel…
I watch governors and mayors all over the USA mandating mask like we are children. You are overstepping your authority. You close your state o…
This is a letter to the editor on the Herald & Review opinion page. 
After talking with several people, I am convinced that there are many more who are not happy with the unilateral decisions being made by our g…