The McLean County board has a vital role to play when it comes to funding public health, elections, and assets like Comlara Park. I can think …
The COVID-19 pandemic has emanated an unfortunate effect for schools. School closures have certainly shed a light on something that many of us…
We should all vote "yes" to amend the Illinois constitution to allow a progressive income tax. The legislature already has the power to raise …
THUMBS UP! To road awareness. This was Farm Safety Week, As harvests begin and continue, drivers on state, county, and township roads will enc…
The wildfires in the West have burned up millions of acres, taken dozens of lives, destroyed thousands of homes, cost enormous amounts of mone…
It wouldn't be 2020 if the census went according to plan.
THUMBS UP! To road awareness. This was Farm Safety Week, As harvests begin and continue, drivers on state, county, and township roads will enc…
The loss of Ruth Bader Ginsburg is a double blow. It will be felt as a personal loss by millions of Americans, and it will stress America's po…
Last weekend reinforced one truism.
THUMBS UP! To Decatur Police Chief Jim Getz. Getz has developed a multi-pronged plan to battle violence. There may have been a summer with mor…
Senate Democrats have blocked the Republicans' long-delayed plan for additional coronavirus aid, raising the prospect that Congress will provi…
We can add an item to the list of similarities between the COVID-19 pandemic and the Great Depression — the percentage of young people living …
The wildfires in the West have burned up millions of acres, taken dozens of lives, destroyed thousands of homes, cost enormous amounts of mone…
It wouldn't be 2020 if the census went according to plan.
Oh, be quiet. So, so many voices right now are talking about a Supreme Court vacancy and whether it will be filled by a liberal or a conservat…
I'll confess: There was a time when I would have considered the question facing Republicans a no-brainer. Of course they should seize this opp…
How much shame are we obliged to feel about our nation's racist past? And how much pride do we have a right to enjoy about how we became a nation?
Attorney General William Barr can't seem to get out of the headlines. Maybe he doesn't want to.

Tanzyus Logan Funeral Service and Care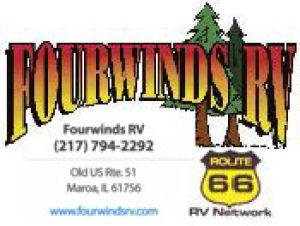 The McLean County board has a vital role to play when it comes to funding public health, elections, and assets like Comlara Park. I can think …
The COVID-19 pandemic has emanated an unfortunate effect for schools. School closures have certainly shed a light on something that many of us…
We should all vote "yes" to amend the Illinois constitution to allow a progressive income tax. The legislature already has the power to raise …
Election-related letters must be received by 5 p.m. Friday, Oct. 23. The final publish day of election-related letters is Friday, Oct. 30,
On Representative LaHood's website under the main topic "Covid-19 Updates" and the sub topic "Preventing Community Spread", four activities ar…
"How do you identify?" is a question I've asked myself this year. When it seems the world is demanding we identify by skin color or sexual pre…
Our Illinois government has mismanaged its finances to the point that its debts and unfunded obligations can not be paid with out a bail out. …