Football season is back. Local teams are on the field. And the Chicago Bears — the Decatur-born Bears, I should add — are ready to return for a 100th season.
It was a lot of fun searching our archives for photos and clips about the Decatur Staleys and the A.E. Staley Manufacturing Co. Another resource was newspapers.com, which has all of our pages going back well over a century. (Shameless plug: Herald & Review members get discounts to newspapers.com, too.) 
Staley envisioned a football team for workers of his burgeoning food starch business. My favorite clip is from a Decatur Herald columnist in 1920 about Staley recruiting George Halas, an Illini standout who would have a huge influence on the National Football League. He was part of the Bears in various capacities for 64 years. 
I was not surprised when my requests to speak with a Winnebago County State's Attorney Office representative on Thursday and Friday were not r…
But first he was a Staley employee. Halas, the columnist wrote back then, "is learning the starch business and started in at the bottom, hoping to work his way up and into a good position."
Fair to say Halas did well for himself.
Our digital interactive includes a timeline, quiz and a look at the original Staley Starch Makers, which incredibly had five future members of the Pro Football Hall of Fame​ in Canton, Ohio. Those early photos showed jerseys with almost no padding, let alone helmets.
You have free articles remaining.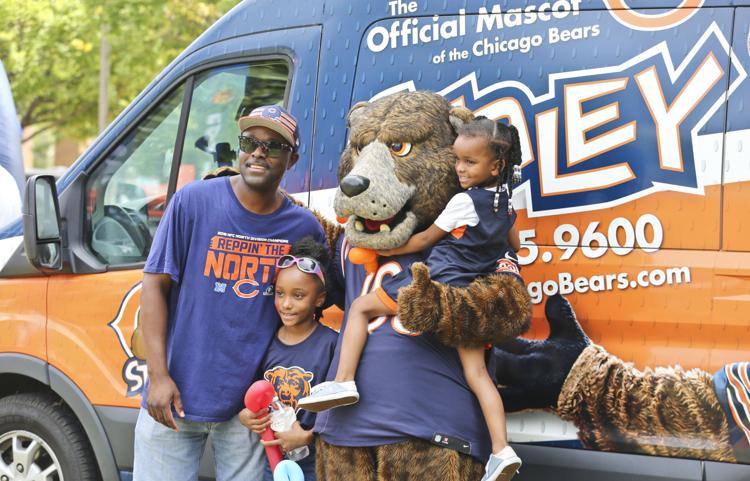 We're also planning more coverage about the Bears' anniversary and how it started.
Hope you like our new project. 
---
This year marks 100 years since the Chicago Bears were founded in Decatur. Here's a look back at the team's roots.