Illinois House Democratic Caucus Chair Kathleen Willis (D-Addison) told me last week that her decision to oppose Speaker Michael Madigan's ree…
"How do we get out of this?"
Do you miss the racists rants of David Duke? The white nationalist blather of the Proud Boys? Are you dying to hear the alt-right wit and wisd…
Having spent the past four years with the political equivalent of heavy metal music blasting outside their psychic windows late into the night…
In addition, Scott Rada and Richard Kyte talk about whether people are expressing relief now that the presidential election is over and if vac…
"They aren't trying to change the world or even change your mind. They are just quietly doing their job as they always have, often without pra…
How long Trump's legacy outlasts President Donald Trump remains to be seen, but it appeared to be healthy and durable last week in a 5-4 Supre…
We've never seen anything like it, have we — some state governments not just advising people on how to spend Thanksgiving with their families,…
In my world, there is a lot of anger — most of it kept professionally hidden.
Four years ago, President Barack Obama warned Donald Trump on his visit to the Oval Office two days after the election that the biggest nation…
As a protracted and divisive political campaign season draws to a close, America is a nation in which partisan cleavages appear sharper than a…
As I look at the status of our society today there are some things that baffle me and other things that are quite clear. Among the things that…
Political correctness is not for liberals only.
President Donald Trump's decision to deny reality and invent vast conspiracies in an effort to avoid conceding his reelection defeat isn't jus…
One good rule of thumb is to judge parties and politicians by their priorities. Politicians often pretend to be for every good thing under the…
Long before Americans began clamoring for a novel coronavirus vaccine, a collection of teenagers across the nation was embarking on a quest fo…
At best, President Donald Trump's exit from the White House is ungraceful. At some point, it becomes disgraceful. And then dangerous. In fact,…
The Pfizer vaccine, along with its likely successors, is a very good thing for the U.S. and the world. Yet it's also likely to reshape America…
There are over 1,000 volunteer fire departments across the state of Illinois, and many of them dot the rural towns across Central Illinois. Wi…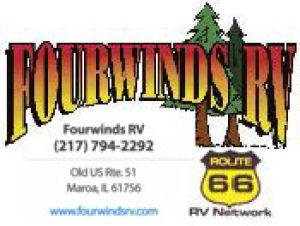 Tanzyus Logan Funeral Service and Care
Sound the alarm. Decatur is surging in COVID-19 cases. Should we be concerned? Obviously, the city council is very concerned. Concerned might …
On Page 9 of last week's federal indictment of four people accused of conspiring to bribe House Speaker Michael Madigan with favors from ComEd…
Democrats won the White House, whether President Donald Trump wants to face that non-alternative fact or not.
Why are Americans so polarized right now? I'm not sure what the answer is, and I'm not sure it matters that much. What defines us is not so mu…
Topics discussed include confirmation bias, the role social media plays in how we consume information and the important questions we need to a…
We turn, one last time, to Hans Christian Andersen.
Here are three popular myths about executive orders: