Wildlife Prairie Park near Peoria isn't just for families with young children.
Indeed, our daughters are in their 30s and our granddaughters too small to take with us, but we enjoyed a recent return trip anyway to catch up on what has allowed this amazing place, featuring animals native to the Midwest in roomy natural habitats, to survive.
Originally opened by the late William and Hazel Rutherford through the Forest Park Foundation in 1978, the park was deeded to Illinois in 2000 only to have state budget woes threaten its existence. The Friends of Wildlife Prairie Park formed and stepped in a decade later, officially acquiring the park's 1,800 acres in 2014.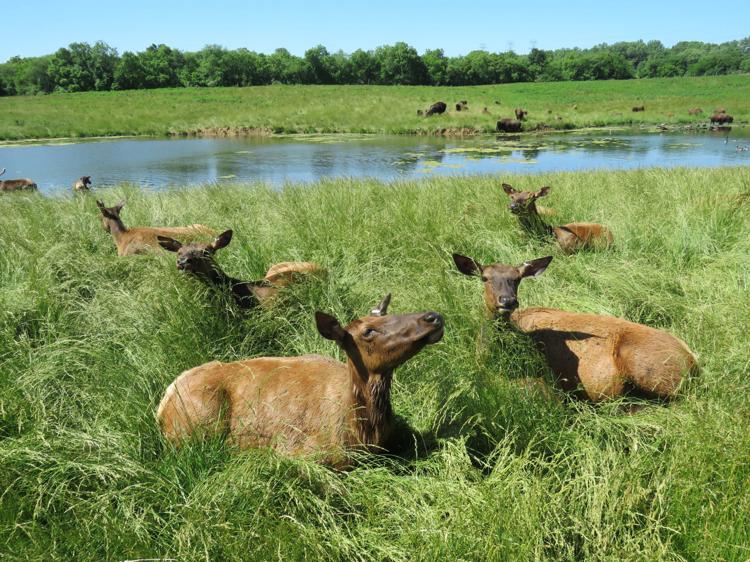 So what's new since we took our girls, then 5 and 3, there in 1991?
For one thing, animals have been added to both legs of the train ride; deer to the south and goats to the north. For another, a butterfly habitat teaming with life has sprung up near the pioneer village.
The habitat includes a 38-by-72-foot mesh enclosure constructed in partnership with Phil St. John and the Fulton-Mason-Peoria-Tazewell Unit of the University of Illinois Extension Master Gardeners. The day we visited, however, we saw many more butterflies outside than inside.
Wildlife Prairie Park continues to feature majestic herds of elk and bison roaming about a massive area. We spied a resting 13-point elk, his antlers in full velvet, as he raised his regal head to gaze across the tall prairie grass. We also had fun trying to spot fox, bobcats, cougars and more.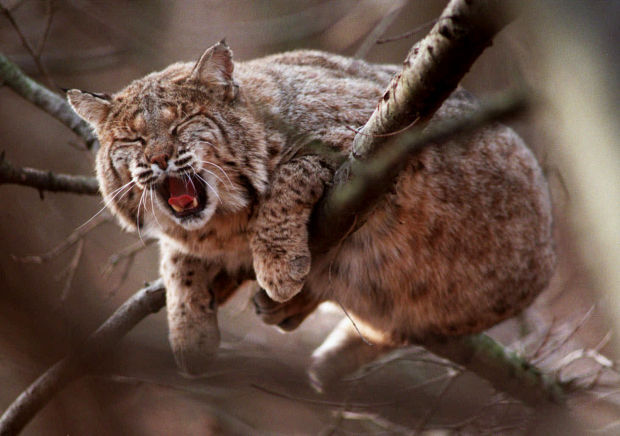 While paths for more ambitious hikers are available, the animal trails in the northeastern section of the park offer stops of interest every couple hundred steps or so. Be sure to take your long camera lens if you have one, for these beautiful creatures don't often come close.
This time around we chose to experience the park more in-depth and stayed a couple nights in one of the cottages by the lake, all built to look like grain bins. Ours had a microwave, hot plate and refrigerator but no pans, dishes or even ice cube trays, so take these supplies if you plan to eat there.
If you don't want to "rough it," Peoria is an easy drive, as the park is located in rural Hanna City just 10 miles west of downtown off exit 82 from Interstate 74.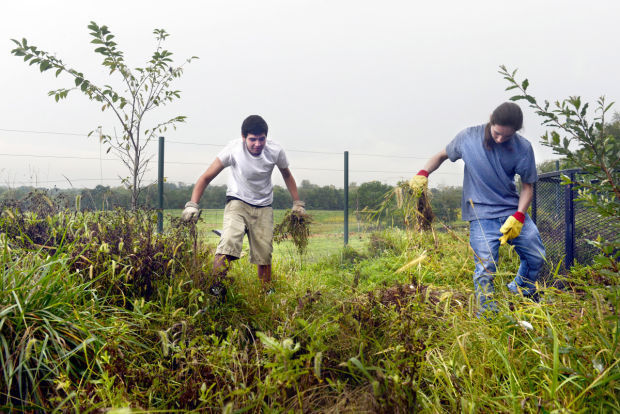 Andy and I can recommend The Fish House in the heart of the city, where we treated ourselves to the walu on special. Also known as escolar, this sweet and buttery fish hails from Hawaii and tasted just as good as the first time I had it in San Francisco more than a decade ago.
Fortunately for Wildlife Prairie Park, the Forest Park Foundation is busy fundraising to build modern cabins overlooking the bison and elk, the first pair to be ready for occupancy by next year. Indeed, the $2.4 million capital campaign underway is all about making the park self-sustaining.
So with the generosity Central Illinoisans are known for, Wildlife Prairie Park should remain a state treasure for many more years to come.