EDITOR'S DESK
COATES: Honoring a World War I veteran at Decatur's Fairlawn Cemetery
The email came out of the blue.
Suzanne Kraus, of Chicago, is with an adopt-a-grave project that honors World War I veterans. She was looking for Central Illinois volunteers.
And so it was, on the Saturday before Veterans Day, three Herald & Review editors and my 6-year-old daughter were at Fairlawn Cemetery on Decatur's west side in numbing cold cleaning a headstone — and in the process recognizing a kind of person for whom we all should be thankful. 
The weathered gray tombstone under a canopy of trees belonged to Arthur W. Niedermeyer, who as a 27-year-old Army private stationed at Fort Sam Houston in San Antonio, Texas, died of pneumonia.
His death wasn't on a combat field, but it illustrates how communities like Decatur contributed to the Great War that's now a century old this year. 
Macon County lost dozens of residents — farmers, laborers and, like Niedermeyer, educators. Names like Isaac V. Goltra, Roy E. Moore and Joseph E. Grubb, all killed in France. Others died while stationed in South Carolina, Arkansas or Texas.
Many of their stories are forgotten to time, which is why people like Kraus are so important to preserving our history. She was reading a book about the centennial of World War I and later learned that 110 soldiers from the war were buried in 35 cemeteries across our region. She organized clean-ups and enlisted people to scrub.
The night before, I searched archives for mentions of Niedermeyer. There were many. The newspapers of the era show an ambitious man moving up the ladder of educational jobs before enlisting in a war churning a world away.
Niedermeyer "was first of all a man, then a Christian man, learned and sincere," reads a January 1918 pamphlet produced by Tau Kappa Epsilon fraternity, where he was a member. "To know him was to admire his high ideals and Christian character."
Reporting Niedermeyer's death, the Decatur Herald on Jan. 24, 1918, called him "one of Decatur's best known young men." Born in 1890, he graduated from Decatur High School and Millikin University, then became superintendent of schools at Atwood and high school principal in Greenville and Gibson City before enlisting in the aviation corps at Jefferson Barracks near St. Louis.
The same story said his parents lived on South McClellan Avenue, which put them a couple miles south from the graveyard that would hold their son, past the Millikin campus where he attended classes. Another story, which credited the death to Niedermeyer being in the cold during enlistment at Jefferson Barracks, said the funeral was held in the same house.
Yet another story mentions that Niedermeyer was editor of The Decaturian, Millikin's student newspaper. A century later, a group of journalists randomly selected were cleaning his headstone with brushes and water. The tinge of irony is strong.
Toothbrushes were used on the crevices of the stone flowers. We wiped away the mossy growth. Then we installed an American flag. The sun was nearly set by then. 
On this Thanksgiving weekend, let us remember Arthur W. Niedermeyer and those like him. 
---
FROM THE ARCHIVES: A LOOK BACK AT ARMISTICE DAY 
In France, Twelve Years Ago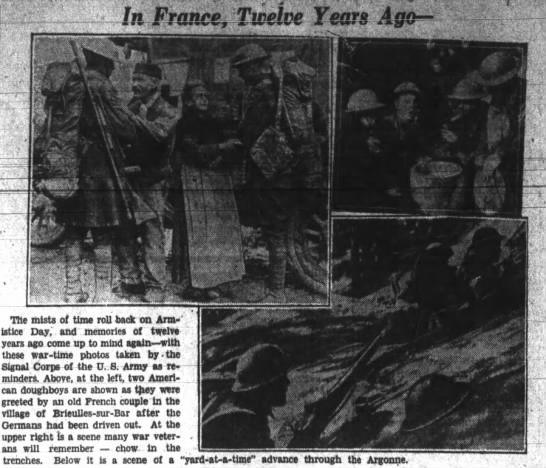 Will Observe Armistice Day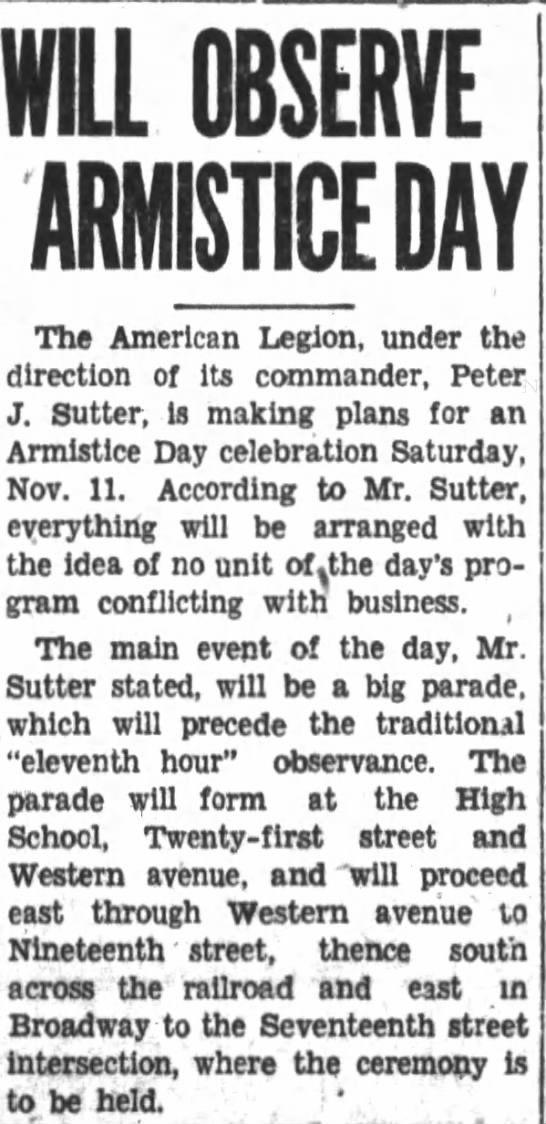 Armistice Day, 1934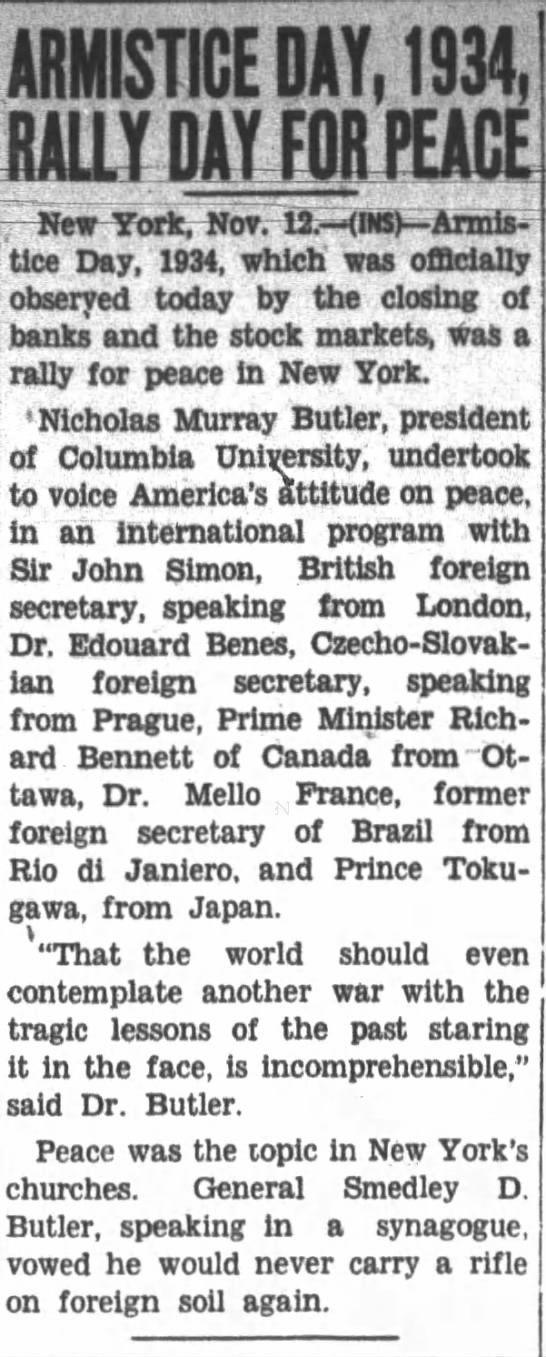 Legion Plans Armistice Day Celebration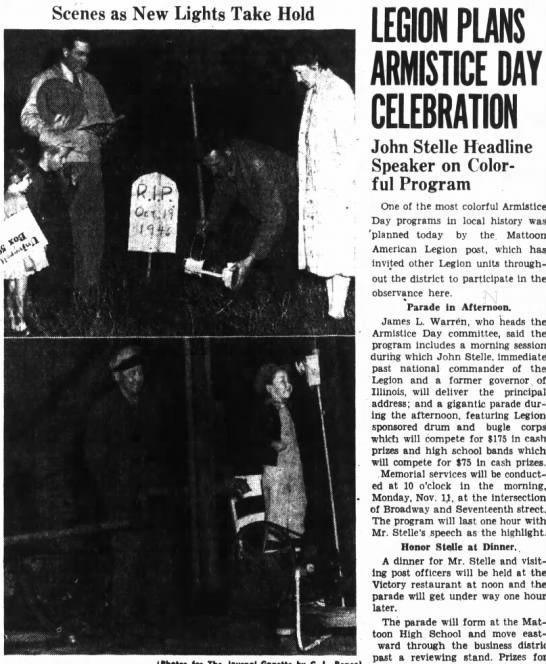 Today in History

Body of unknown soldier returned to America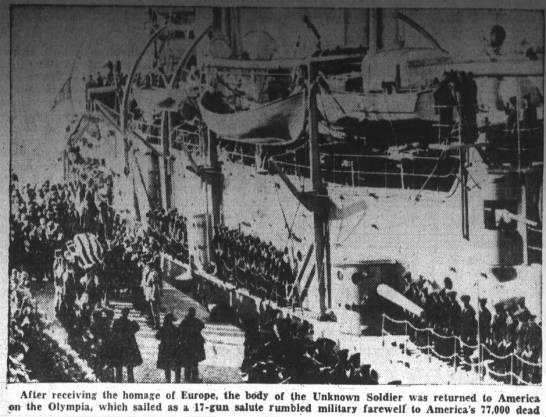 A Tribute to Armistice Day!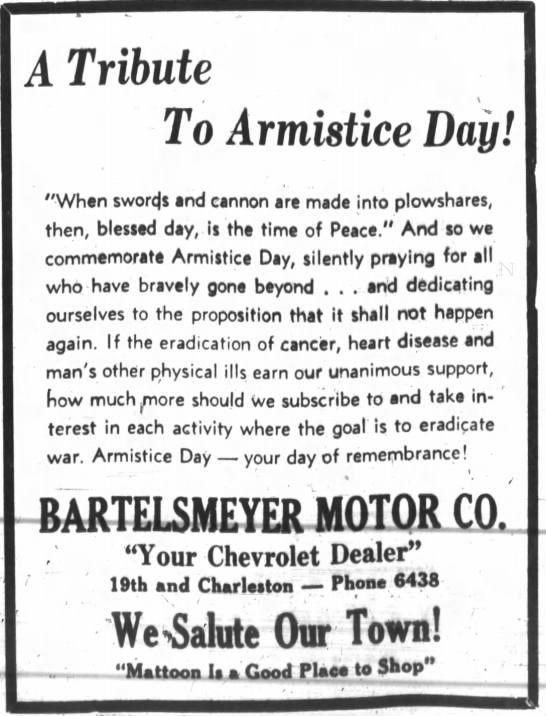 Over Radio: President Hoover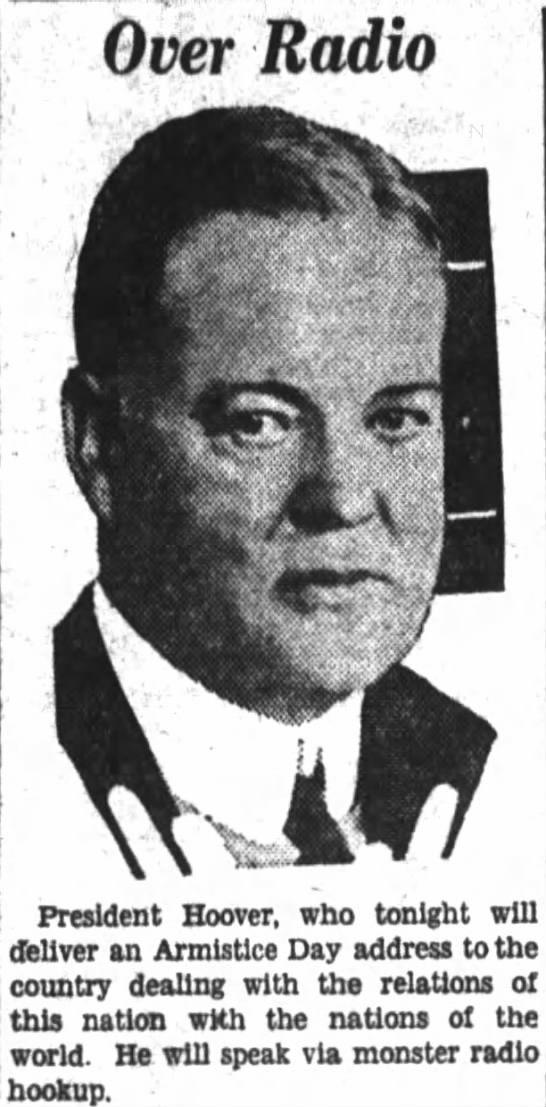 Armistice Day, 1921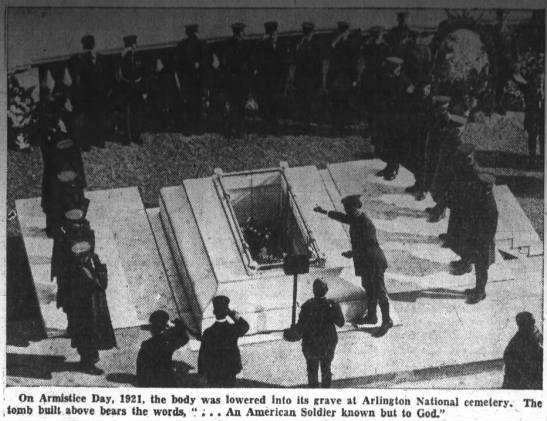 Mattoon Honors Its Veterans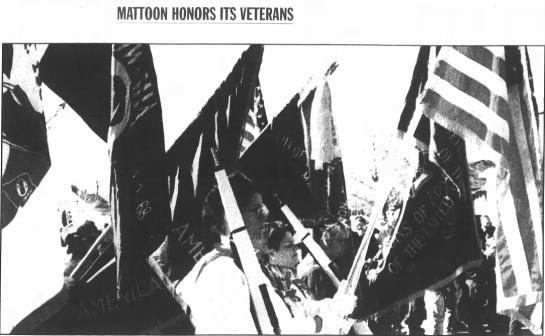 Rain Delays Parade

Memorial Dedicated Here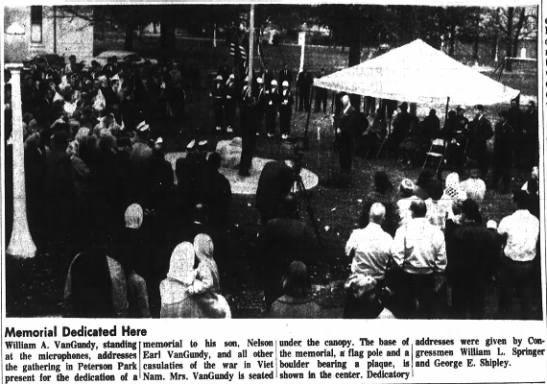 Dig "Ammunition" for Armistice Day Parade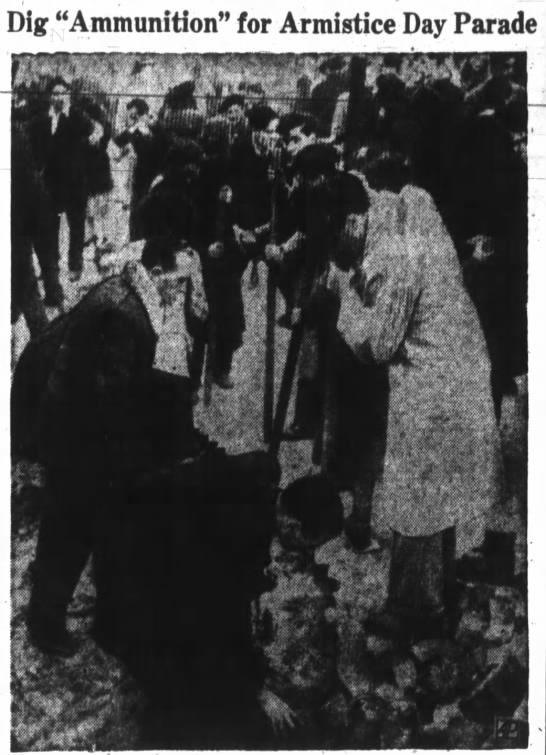 Leaders in Armistice Day Observance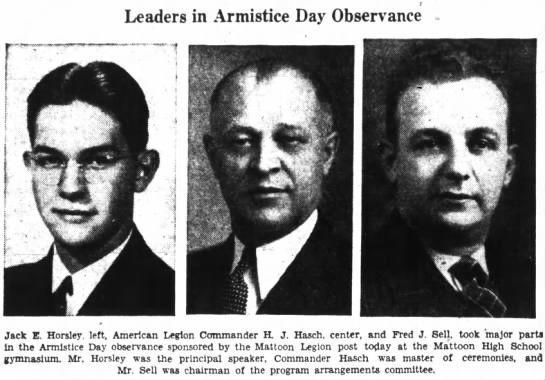 When Hoover Addressed the Nation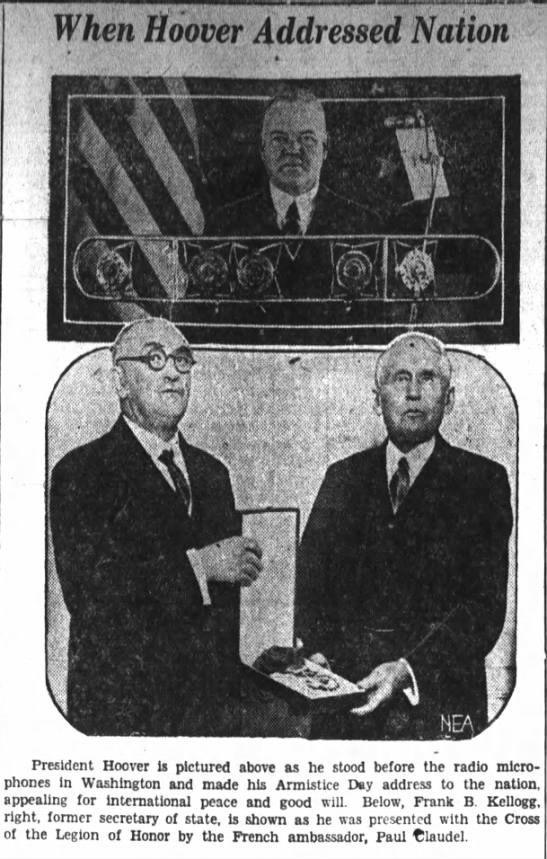 Chris Coates is the Central Illinois editor. Contact him at (217) 421-8905 and @ByChrisCoates on Twitter.