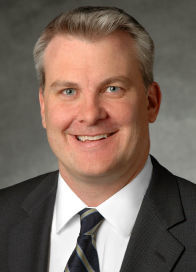 In 2019, the Citizens Utility Board (CUB) is celebrating 35 years of serving as Illinois' premier nonprofit watchdog for utility customers. We've helped save Illinoisans more than $20 billion over the years. In honor of our anniversary, here are some of CUB's summer Dos and Don'ts.  
DON'T … fall for electric rip-offs. Ameren's rate (4.561 cents per kilowatt-hour) from June through September is lower than last summer. It's likely that the alternative suppliers going door-to-door, telemarketing you or mailing you pitches won't be able to beat the utility. The Illinois Attorney General's Office says consumers with alternative electric suppliers have overpaid by more than $600 million since 2015. Beware of rip-offs that can charge you double the utility rate, or worse. 
You have free articles remaining.
DO … practice energy efficiency. It's saved consumers more than $4 billion since 2008. Thanks to good legislation like the Future Energy Jobs Act, utilities now offer a rich menu of programs that help you save energy and money. You may think you have to start big by replacing windows, but you don't. You might get a bigger bang for your buck by simply buying discounted LED bulbs, sealing cracks and leaks around your windows, or adding insulation in the attic. 
DON'T … engage with robocallers. Illinoisans were hit with an estimated 1.8 billion robocalls last year, and many were scams. So if you receive a marketing robocall, just hang up. Beware of the "say yes" scam, which tricks callers into saying "yes" to OK unauthorized credit card charges. Even if a robocall instructs you to press a number to stop future calls, don't do it. That could be a trick to confirm your number is active and ripe for more calls. Get CUB's free guide to fighting robocalls at CitizensUtilityBoard.org.
DO … learn about real-time pricing. Both Ameren and ComEd offer these programs, which charge you a market electricity rate that can change by the hour. Savings aren't guaranteed, but participants have saved an average of 10-15 percent on the supply side of their electric bills. Explore whether Ameren's Power Smart Pricing (1-877-655-6028) or ComEd's Hourly Pricing (1-888-202-7787) program is right for you.
DON'T … fall prey to the utility imposter scam. Across Illinois, scam artists are impersonating utility workers to take consumers' money. Real utility workers will never ask you to buy a prepaid card to avoid disconnection. If you question whether the person on the phone or at your door is a utility worker, hang up or close the door, call your utility (using the number on your bill) to check.
David Kolata is executive director of CUB.