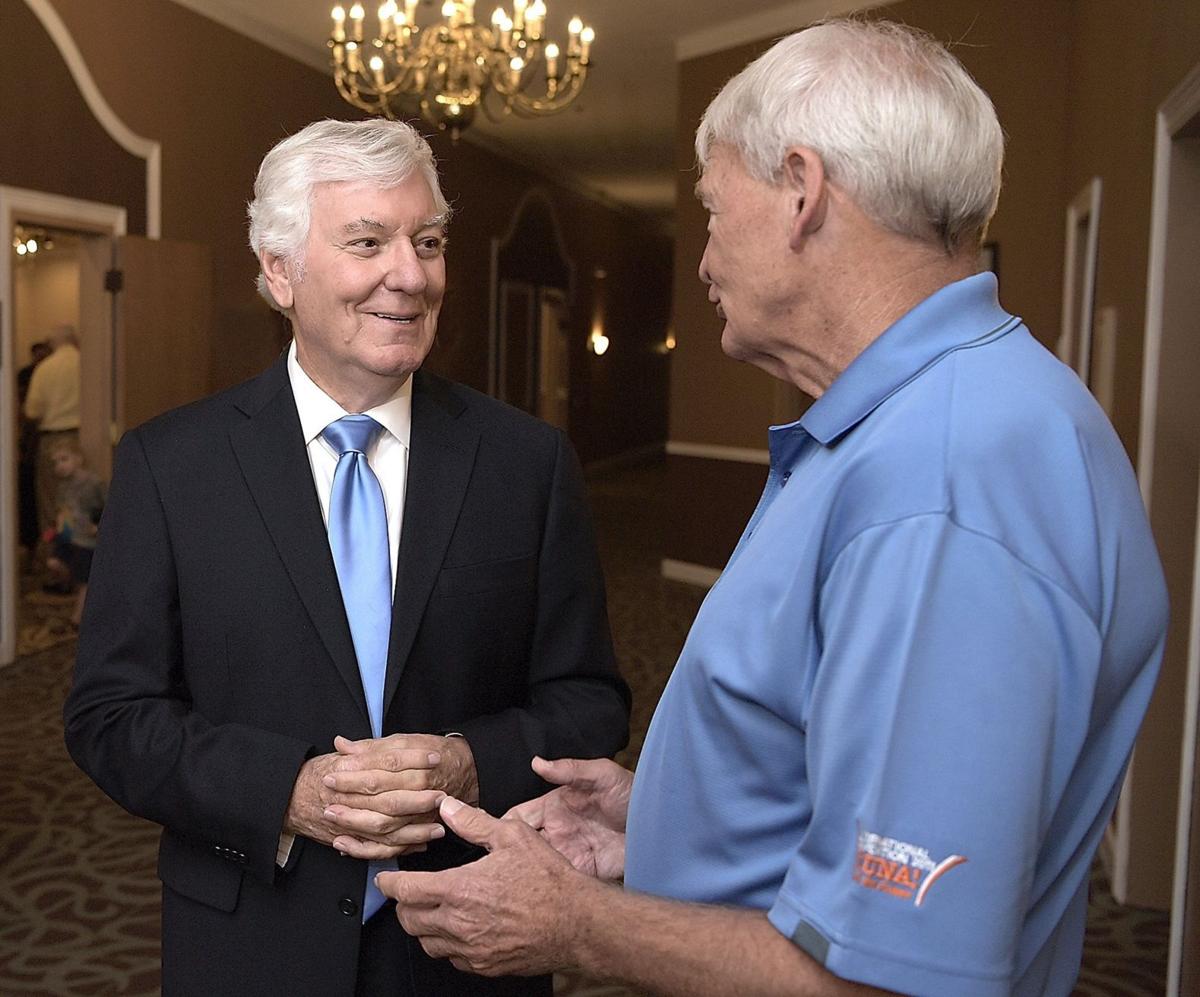 Our beloved country is filled with hate and division. Not against the common enemies of democracy which dwell outside our borders, the autocratic and totalitarian regimes headed by dictators around the world sworn to our destruction, but hate against each other, our fellow citizens.
One need look no further than a momentary glance at the social media which dominates our culture today. The voices of disrespect and violence completely cover even the smallest voice for respect and unity among our people. The chasm has grown so wide among us, one must wonder if any bridge of reason or love can span the divide? It is stunning that our country should come to this point of division.
President Lincoln, in his Second Inaugural, stated this concern in the midst of our Civil War: "Neither party expected for the war, the magnitude, or the duration, which it has already attained ... Each looked for an easier triumph, and a result less fundamental and astounding. Both read the same Bible, and pray to the same God; and each invokes His aid against the other."
Mr. Lincoln had warned in an earlier speech in 1838 that "…if destruction be our lot, we must ourselves be its author and finisher. As a nation of freemen, we must live through all time or die by suicide."
Are we there? Are we on the path? While we pray America will never endure another Civil War, we can destroy ourselves from within through the hate and violence being espoused by too many.
President Lincoln proposed the only antidote to our situation that I know. He said at the end of that same Inaugural Address. "…With malice toward none, with charity(love) for all ... let us strive on to finish the work we are in; to bind up the nation's wounds — to do all which may achieve and cherish a just and lasting peace, among ourselves, and with all nations."
Justices Ginsburg and Scalia showed our country we can be miles apart in our interpretation of the Constitution and remain as friends who share a passion for our democracy and its laws. John Lewis followed in the footsteps of Dr. King in showing that we can be passionate in our march toward justice without resorting to violence.
But what can I do? All my life I have attempted to be of service to my country in one form or another. I can't just do nothing in these perilous times.
Beginning this Monday, Sept. 28, I will be silently marching in front of each courthouse in all 39 counties of the two congressional districts I represented in Congress. I will be carrying signs of nonviolence and respect for our people and our democracy.
I will be joined by my wife and some of our grandchildren and in a few counties by my 99-year-old high school American history teacher. Each march is for 50 minutes beginning at 9 a.m., 11 a.m. and 2 p.m. A 10-minute recitation of the Gettysburg Address to remind us of who we are as Americans will begin at 9:50 a.m., 11:50 a.m. and 2:50 p.m. We will be wearing masks and observing appropriate distances as we walk. Anyone attending the Gettysburg Address recitation must do the same.
The following is a list of the dates, times, and counties:
Sept. 28: 11 a.m. Jackson, 2 p.m. Williamson
Sept. 29: 11 a.m. Alexander, 2 p.m. Pulaski
Oct. 1: 11 a.m. Jefferson, 2 p.m. Franklin
Oct. 2: 11 a.m. Sangamon, 2 p.m. Macon
Oct. 5: 11 a.m. Effingham, 2 p.m. Shelby
Oct. 6: 9 a.m. Clark, 11 a.m. Cumberland, 2 p.m. Coles
Oct. 7: 9 a.m. Union, 11 a.m. Massac, 2 p.m. Johnson
Oct. 8: 11 a.m. Fayette, 2 p.m. Marion
Oct. 9: 11 a.m. Christian, 2 p.m. Moultrie
Oct. 13: 9 a.m. Perry, 11 a.m. Clinton, 2 p.m. Washington
Oct. 14: 9 a.m. Jasper, 2 p.m. Crawford
Oct. 15: 9 a.m. Clay, 11 a.m. Richland, 2 p.m. Lawrence
Oct. 16: 9 a.m. Wayne, 11 a.m. Edwards, 2 p.m. Wabash
Oct. 19: 11 a.m. White, 2 p.m. Hamilton
Oct. 21: 9 a.m. Gallatin, 11 a.m. Hardin, 2 p.m. Pope
Oct. 22: 9 a.m. Randolph, 11 a.m. Monroe, 2 p.m. St. Clair
Glenn Poshard is a former Illinois state senator, U.S. Congressman, gubernatorial candidate, and is a former president of the Southern Illinois University system.
Catch the latest in Opinion
Get opinion pieces, letters and editorials sent directly to your inbox weekly!