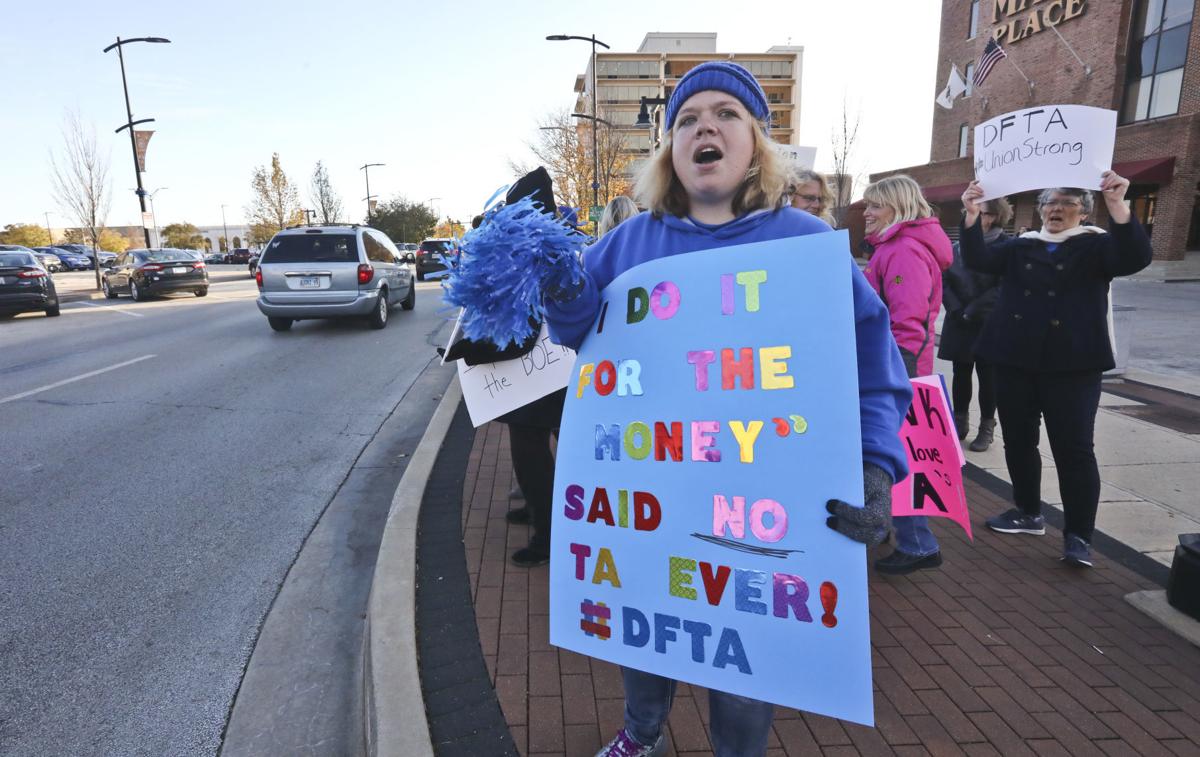 Dear Decatur school board member:
Once again, you have the opportunity to do what is right and fair. DPS61 paraprofessionals continue to work without a contract. Healthcare premiums continue to be the biggest issue.
Part of the problem is that the paraprofessionals only get paid for nine months out of the year, unlike the teachers who have the option to get paid the full 12 months. Therefore, the paraprofessionals have to pay the entire year of premiums in a nine-month time frame. This automatically increases the amount coming out of their check.
It is my understanding that teachers currently pay approximately $350 per month for family insurance. With the DPS61 proposed contract, the rate for family insurance for the paraprofessionals will increase over $200 per month the first year, over $300 per month the second year, over $400 per month the third year and over $500 per month the fourth year. Who can afford this?
On December 19, 2019, DPS61 made federal headlines with both Bernie Sanders and Elizabeth Warren stating that they support Decatur teaching assistants. Please recognize that not only people in Decatur, but political leaders are asking for you to give the paraprofessionals a fair contract. Please listen and go into the negotiations with a willingness to budge.
You have free articles remaining.
According to the website, DPS61 has 25 teaching positions open and 15 paraprofessional positions open. Nine of both are for Cross Categorical and Special Education. That is 18 vacancies for our most vulnerable students. Their classrooms may or may not be covered by substitutes since the district is struggling to find substitutes in general. This requires administrators to have to cover those classrooms or those classrooms being combined with others.
Children do not do well with constant change nor chaos and that is what they are dealing with across the board. It is very nice of Mr. Carson to have a conversation about Hope. However, I think we first need to acknowledge that the issues at Hope are a direct result of the BOLD plan's merging Harris and Hope. The school is overcrowded and chaotic and our children are not getting an appropriate education.
As the negotiations continue, with the board refusing to budge, DPS61 is getting a reputation as a district that does not care about their employees. What happens if they all leave, where does that leave my son and his classmates?
Not everyone can do this job. These individuals are trained professionals who deserve better. DPS61 needs to show the world that they do care about their employees, especially those who work with our most vulnerable population.
I pray that someday Decatur will become a destination district. However, that day is not today. Graduating teachers have stated that they will only work for DPS61 as a last resort. Other teachers and teaching assistants are looking to work outside the district. Other districts are discussing pulling their children from the special education co-op.
The BOLD plan discusses expanding schools and programs, but it is important to recognize DPS61 does not have the teachers necessary to teach in the schools and programs already in place. Please show everyone that DPS61 is a caring district and they do support their staff by actually negotiating. 
It's a new year, full of new beginnings and some familiar challenges.
Melanie Ishmael is a Decatur resident and a special education parent.