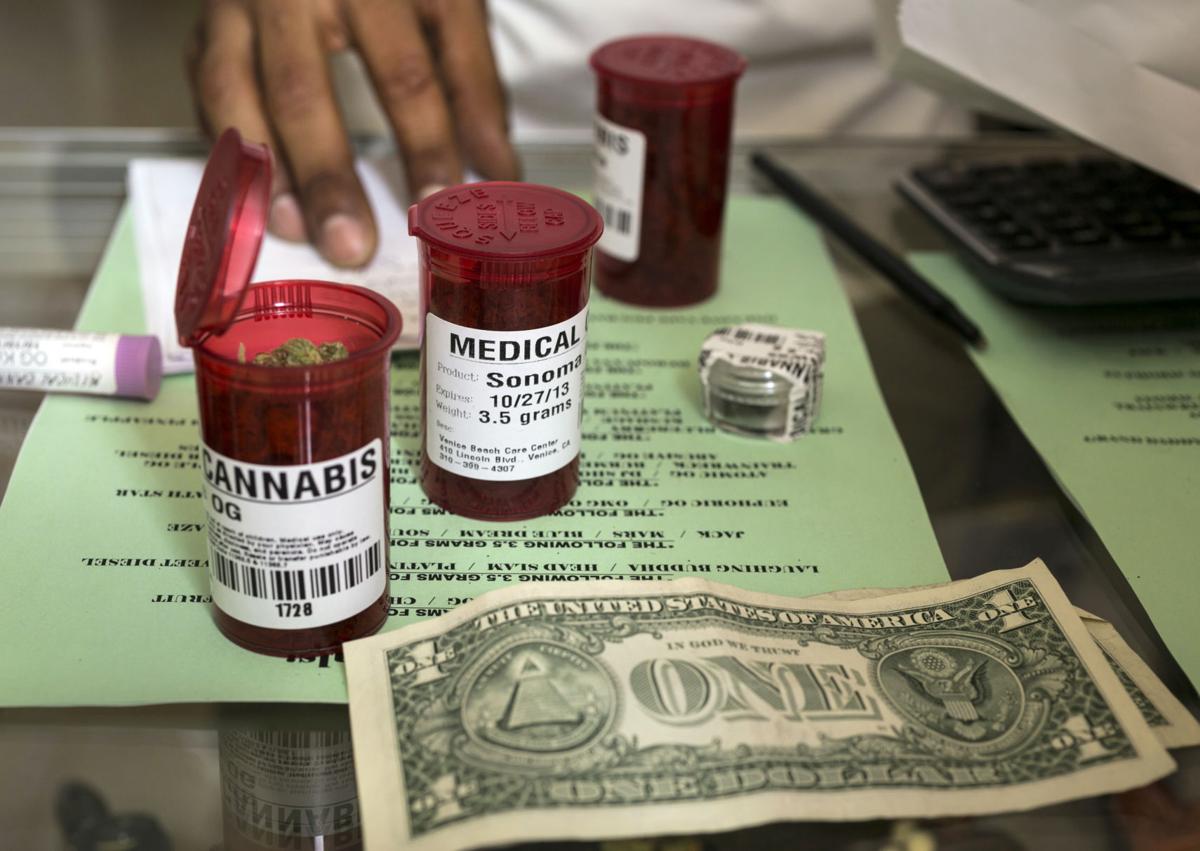 Elected local government officials are required to swear an oath, which states in part, they will uphold the Illinois State constitution. Part of the Illinois state constitution is the preamble. The preamble mandates government "to provide for the health, safety and welfare of the people."
The laws that the state legislature enacts must fall into those categories. No thinking person can believe providing legal and easy access to buy a drug that is known to cause mental health and violence problems to dope smokers satisfies the Illinois constitution's mandate of "to provide for the health, safety and welfare of the people."
The Democrat-controlled Illinois state legislature's legal marijuana bill subjects Illinois localities to possible litigation if local government votes to allow recreational marijuana dispensaries. Should a person develop a mental illness and or be violent after buying and using dope purchased at a city or county allowed dope dispensary, the county will be subject to a possible lawsuit.
The facts are in and today's marijuana can and does cause mental illness and violence in smokers. Many studies show that to be true; on top of that experts on the issue like ER doctors, mental health professionals, and law enforcement advise local government to opt out of dope dispensaries.
You have free articles remaining.
Dope smokers will think marijuana is safe because it is legal to buy at a dispensary. I don't believe because the Illinois General Assembly enacted a law, making recreational dope dispensaries an option, the localities are protected from a lawsuit. A law which is made contrary to the Illinois state constitution is no law at all.
It should be clear to the entire state legislature the marijuana law was unlawfully enacted. The preamble in the Illinois constitution is quite clear: "government-enacted laws are to "provide for the health, safety and welfare of the people." Recreational dope dispensaries don't do that. It is a constitutional mandate by the people of Illinois, not a suggestion.
Dispensary-sold recreational dope is a lawsuit waiting to happen, for any county or city that votes to allow a dispensary. The Democrat-controlled general assembly has bamboozled tax dollar-starved local government, who have voted to allow a recreational dispensary because they are desperate for revenue.
It's easy to see why local governments were given the option by the state legislature to allow dope dispensaries, because when the first lawsuit is filed against a city and or county, the state legislature and courts will say they had the option to opt out and did not. Putting the onus and responsibility for mental health issues and acts of violence by persons smoking recreational dope purchased at city and county government allowed dispensaries squarely on the back of local government. And we know who will pay that bill.
HB 1438, the legal marijuana bill, doesn't take effect until Jan. 1, 2020. The Illinois constitution is the law which local government members swore an oath to uphold. As such, you members must vote to opt the county and cities out of recreational marijuana dispensaries.
This HB 1348 power grab shows contempt for law by subverting the Illinois constitution and must be repealed by the Democrat-controlled state legislature. The state legislature is not all powerful and cannot enact just any law they want. The Illinois state constitution sets the limits, and the state legislature must respect those limits.
Roger German is a Decatur resident.