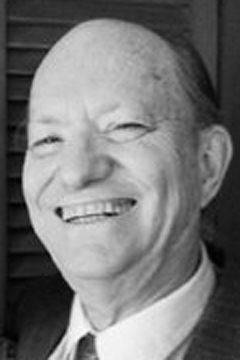 The Herald & Review guest column of Republican state representative David McSweeney of Barrington Hills ("Congress should focus on US problems," Oct. 6) would be humorous were he not in a position of influence and power.
McSweeney certainly does not begin to represent the types of middle class people living in our neck of the woods. He was reared and still lives in a very wealthy Chicago suburb where, according to Wikipedia, the average family income was $211,000 in 2017. McSweeney himself has claimed a net worth in the millions. He made his tall piles of money working in banking and the investment world, and based on his legislative record he seems to feel that his fair share of taxes is the same as the cop or cabbie, the teacher or trucker.
McSweeney begins his spiel by saying "instead of Congress engaging in a divisive impeachment process, it should focus on solving American's problems." So, is he suggesting we should just let President Trump go on his merry way, violating the Constitution and committing crimes without any consequences? Does he not see the polls in which a majority of Americans support an impeachment inquiry? Has he never heard of the founding fathers' concerns with the all-important need for a system of checks and balances?
He goes on to claim that 'AOC' and Elizabeth Warren have taken over the Democratic party. First of all, Nancy Pelosi has clearly been the most powerful Democrat in the House for many years. And no one has ever accused her of being a socialist. She's given the go-ahead for an impeachment inquiry now because (1) the facts are overwhelming and (2) to not do so would be an immoral dereliction of all House members' sworn oath of office.
Trump minions like McSweeney are trying their best to terrify voters into thinking the country is in great jeopardy of being ruined by "extreme socialist policies." The fact is that Warren and Bernie Sanders (as well as ever-increasing numbers of young voters and people of diverse ethnicity) are democratic socialists, not socialists. And that's a huge difference.
Every public service paid for by taxes is a form of democratic socialism. That includes libraries, schools, roads, parks and law enforcement. In other words, basic services which every citizen has welcomed and come to expect. That's not socialism. Socialism means no private ownership of the means of production. No one in office or running for office is promoting that.
Finally, McSweeney stated that the Democratic House has "accomplished nothing of significance." That's simply not true. In the first five months of this year, they passed 51 bills, including important ones like lowering the prices of prescription drugs. Nearly all their bills were killed by the Republican-controlled Senate.
Despite Trump's racism, belittling of America's intelligence services, and praise for despots, perhaps more disturbing is that spineless Republicans like Lindsey Graham and Mitch McConnell refuse to set the ship of government straight, thus defiling their sworn oath of office.
Rudy Reed is a retired child welfare social worker, a published author and poet and a former member of the Decatur Board of Education.
Catch the latest in Opinion
Get opinion pieces, letters and editorials sent directly to your inbox weekly!