Sometimes, a person's day can change simply by posting four words on social media. Brad Hursh knows that firsthand.
Sunday, Hursh posted the familiar logo of his band, V Shape Mind, on Facebook with these words:
With that quiet announcement, Hursh provided plenty of joy for fans and friends. They were letting him know all day.
"My phone's been ringing all day," he said. "It's fantastic. It feels great."
Many details are to be worked out, but the band is certain of its first public appearance together in 14 years.
In 2003, after four years on the local scene, the quartet went national. Hursh, guitarist Jeff McElyea, bass player Vic Zientara and drummer Scott Parjani signed a deal with Universal and released the album "Cul-de-Sac," which featured the single "Monster." A promising start at the national/international level quickly turned sour, however.
The band was caught in the start of the downturn of the music industry. Shortly after the release of the album, their publicist was among 800 positions cut at Universal. A promised video was never filmed. The band saw the writing on the wall and reluctantly disbanded. Their final show was May 6, 2004.
So the timing of the weekend's announcement was no accident. V Shape Mind played its final Decatur show on May 6, and May 6 was the day Hursh announced the reunion on Facebook.
"I'm normally not on Facebook that much," Hursh said. "But on Flashback Friday (May 4), I put up a picture (taken when the band was recording its album in 2003) to see if anyone caught on."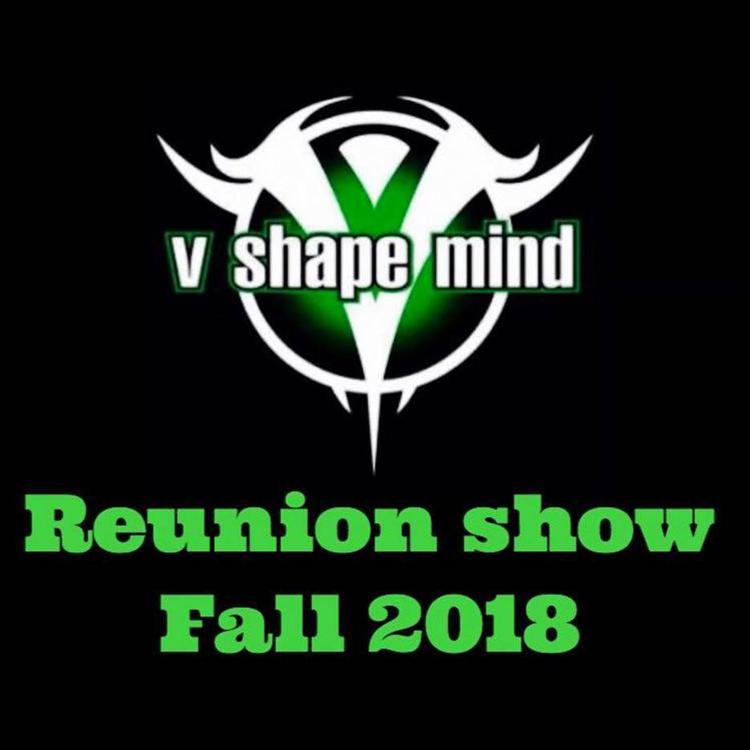 Even those who didn't catch on were able to soon enough, when Hursh posted the reunion announcement two days later.
Hursh had long dismissed talk of a V Shape Mind reunion. Even a couple of years after the breakup, he said one of the reasons was not all of the band's fans knew they'd disbanded. After the breakup, Universal took possession of the band's website and changed passwords, so the members were unable to post even an explanation of what was going on.
The reunion decision was not spur of the moment.
"We've been throwing around ideas for a couple of years," Hursh said. "We wanted to do it right. We wanted to approach it in a professional manner. It just hadn't worked out before now. The last two summers went by without anything decided, and you really don't want to do a winter show – you don't want all your work to be ruined by bad weather.
"We decided if we were going to do it, we needed to quit hem-hawing around."
Among the issues to deal with is replacing Parjani. The drummer died in January 2010.
"We're working on the drummer bit," said Hursh, who added there's been no shortage of interest in the position, including one player whom Hursh said "could play the entire 'Cul-De-Sac' album on both drums and guitar if you asked him to."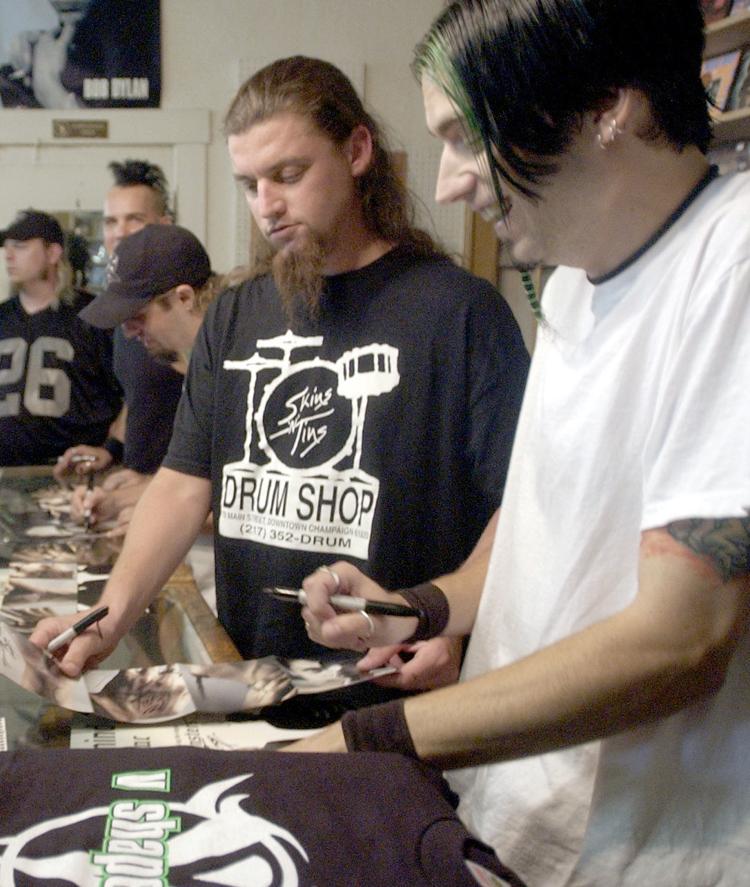 "We'll figure out the best approach for us," Hursh said.
Fourteen years at once seems like just yesterday and also decades away. Think of the website issue as an example of ancient times. In today's environment, the band's fans would have known about the breakup before the label.
Because of intense fandom in Central Illinois, at least the concept of V Shape Mind hasn't gone far away. After the announcement, Hursh was bombarded with photos of signed posters and CDs, people sharing memories of past shows as though they'd just happened, and even people wearing their V Shape T-shirts.
But Hursh also had to come face-to-face with his band's exact point in history about one recording artifact. There are no vinyl copies of "Cul-De-Sac," which was issued in a post-vinyl but pre-vinyl revival era. Hursh said he'd enjoy having a copy of it on vinyl himself.
Hursh is holding the details of the reunion show close to the vest. He said a number of ideas have been and are being considered, but he declined to give any specifics.
"I like the idea of us being able to control it," he said. "To me, a lot of what makes the show is the atmosphere. That's going to be an important consideration."