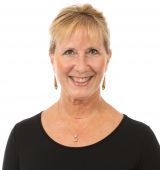 As I write this, I can look over my I-Pad and out the window at what seems to be hundreds of shades of green on this sunny bright spring afternoon. There is a slight breeze ruffling the leaves and the beauty and calmness of the day is ideal.
Of course this zen-like moment offers only the briefest distraction as I remember that I am sitting here sheltering in place. I am so proud of my fellow Decaturians for social distancing, mask-wearing, their kindness, their generosity and their general "we can do" attitude.
Because of the care that has been taken we have been lucky, if there is such a thing in these times. The hospitals are not overwhelmed, our county continues to enjoy low COVID infection counts, and while the deaths here are deeply saddening, we seem to be managing to keep those numbers low too.
Of course there have been a few instances in which I am less than proud of my citymates. I live near and in sightline of the famed 'party cove' on Lake Decatur. While in the previous weeks I have enjoyed watching the fishermen (two to a boat) fishing in my inlet, I was dismayed when boat after boat hooked up to one another on the Memorial Day weekend, ignoring suggested rules to social distance.
Would if have really hurt anyone to have dropped anchor 6 feet away from one another? The music was loud and folks are shouting anyway, so it seems it wouldn't have been such a traumatic action to undergo to keep friends safe. 
But the sad part of this story really starts when the boat patrol officer came over and asked the boats to unmoor themselves. The boaters berated the officer and ignored him. He was just trying to do his job and keep people safe.
This is more than deeply offensive to me for I am a COVID-19 survivor. I am one that caught the disease and had to spend six nights in the DMH COVID ward, not a number or a statistic.
The bad angel on one shoulder thinks, "ah well, natural selection ... if they are stupid enough to to display this behavior, let them get sick." The good angel on the other shoulder is heartbroken and doesn't wish anyone to have to undergo any of the ravages of this insidious and extremely infectious disease.
I was being very careful with hand-washing, disinfecting, social-distancing, sheltering in place and I still contracted it.
It could happen to you too. We have not beaten this disease; we can only try to lessen its infection rate until we get a vaccine.
The other less that stellar moments I've had relate to having to driving by "Pritzker sucks" signs in front of people's houses or even places of businesses. I know the extreme hardship of not being able to work and earn money, open a business, wondering if one can feed ones children, or maybe losing health care is devastating and debilitating, and is truly a deeply horrid reality among our community.
But isn't what you with these signs really mean is "COVID-19 sucks"? No matter your politics, whether you agree or disagree with the governor's handling on the crisis, this is displaced anger and low use of the English language.
I am saddened that this rhetoric has to be seen by all of our children that are driven by these signs. This display is not the high road; and this disgruntled behavior is not something I want our children to emulate. 
I wish that adults would role model in a better fashion. Perhaps the money spent on these professional signs would have been better spent in donations to our local food banks.
Thank goodness that the majority of signs I see are homemade "We are in the together" signs, children's sidewalk chalk heart drawings, and the many displays of the deep care that we are giving each other and our community. How about replacing those negative signs with
We all have enough stress in ours lives right now, anything we can do to lift our children and each other up would seem to be a better use of our energy and our resources. I know that once past this pandemic we will have a new appreciation for our health, our ability to work and provide, our teachers, our heath care workers, science as a means to knowledge, our restaurants, our churches, and smiles we will actually get to see on faces, not just smiling eyes above face masks.
Be well dear neighbors. Decatur can do this.
---
Will there be a second COVID-19 surge in Illinois? These are the stats to watch.
Tina Nicholson is a recently retired music professor from Millikin University.
Catch the latest in Opinion
Get opinion pieces, letters and editorials sent directly to your inbox weekly!