Joseph R. Holmes, born into slavery in Charlotte County, Va., emerged after emancipation as an outspoken advocate for the rights of freedpeople.
The shoemaker served in two state Republican Party conventions, was elected to the Virginia Constitutional Convention of 1867-68, and embodied the assertive aspirations of newly freed Black people across the South. "It's a good chance he probably would have been nominated for election to the House of Delegates that fall," says Kathy Lee Erlandson Liston, a retired archaeologist and historian.
But his political activity and growing prosperity bred resentment in the rural Piedmont region of Southside Virginia. On May 3, 1869, Holmes was shot to death on the Charlotte County courthouse steps. The slaying attracted widespread attention — The New York Times republished a story from the Richmond Dispatch.
Four white men were charged; three were indicted. All fled. No one was tried.
Holmes, so prominent during Reconstruction, eventually faded from public memory.
Liston, in her research of Holmes, encountered no Black residents who knew his story. And Lisa Henderson of Atlanta — the great great granddaughter of Holmes' brother, Jasper Holmes — said Joseph Holmes' life and death were a shocking revelation she learned about from a relative in Newport News.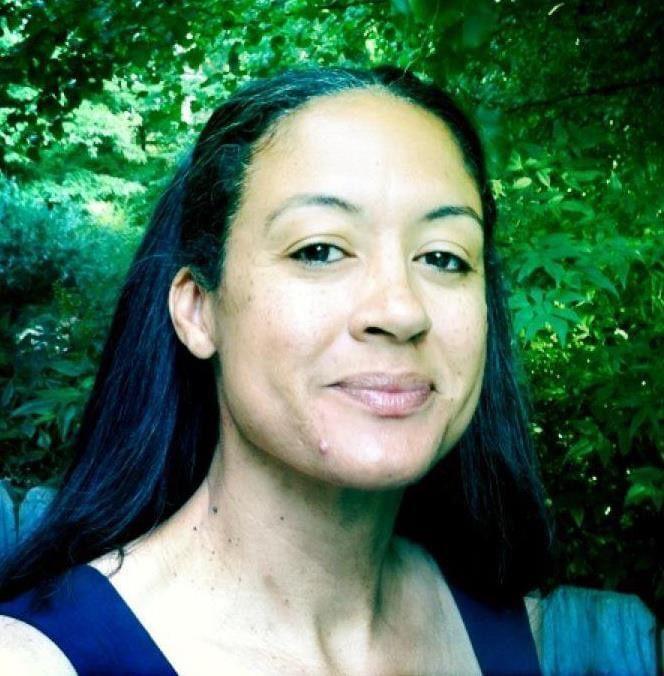 "I think everybody was so traumatized," Henderson says of the relative silence within her own family, whom she described as otherwise intentional about Black history.
But the white archaeologist and the Black labor lawyer ultimately connected. And Saturday afternoon, both women will speak at the unveiling of a Virginia Department of Historic Resources marker in front of the courthouse where Holmes was slain.
The marker — on the courthouse green near a Confederate memorial — describes the legacy of an activist whose murder "drew international attention to the plight of freedpeople during Reconstruction."
"It's incredibly gratifying. I'm a big sort of believer in this idea that if you call someone's name, you keep their memory alive," Henderson said of the commemoration.
"If ever there was a story that needed to be remembered, it's his."
Liston became acquainted with Holmes' story after moving to Charlotte County from Maryland in 1998. She and her husband purchased Westview, a plantation in the rural Southside Virginia county, from members of the family who'd built the antebellum home, "and they gave us hundreds and hundreds of original documents," including records of the enslaved.
In Maryland, her hobby was War of 1812 battlefield archaeology; in Charlotte County, her passion immediately shifted toward its Black history. She posted and published what she learned.
Southern historians were wildly inaccurate in their accounts of Holmes' death; Virginius Dabney, in his "Virginia, The New Dominion," listed his year of death as 1892. But Liston was just the sort of person Henderson was looking for as she sought to learn more about Jasper and Joseph Holmes. She needed a Charlotte County-based historian. She reached out to Liston.
Liston, in her research, had special access to the court clerk's office. "Within two days, I had found [the Holmes case indictments] and the original witness statements that were made the night of the murder and the next day at the inquest," she said. Curiously, six pages of what she gathers was an autopsy report were missing.
Brothers John and Griffin S. Marshall — sons of a judge — were changed with murder, along with William T. Boyd and Macon C. Morris. All but Griffin were indicted. All four fled.
The Marshall brothers became successful ranchers; Boyd, a banker and businessman in Tennessee; and Morris, of all things, worked as a policeman in Roanoke, according to Liston's research.
"This man was murdered in broad daylight by young men who said they were going to kill him," she said. "And they were never brought to justice. No one ever went to look for them."
Liston submitted the application for the marker in March 2020, two months before George Floyd was murdered by a Minneapolis police officer. The marker's donors include Black and white people; county residents and outsiders; and her historian colleagues. Charlotte County is ready for this moment, she said. "They think it's overdue justice for Joe Holmes."
As the unveiling approaches, Henderson acknowledged that "it's going to be hard for me to keep it together Saturday."
We tend to think of African-American history in terms of huge national actors such as Frederick Douglass, Henderson said, "but everywhere in this country, and especially in the South, there were men and women who were making a difference in ways that are just unfathomable now.
"People who were really sticking their necks out to make this country do right by these men and women who had been so recently enslaved," she said. "And Joseph R. Holmes was one of them."
---
Related video
---
Read more of Williams' columns
A falsehood-fed fire is engulfing American democracy, where more than half of Trump voters  -- and 4 out of 10 Biden voters -- support secession from the union. 
Pharrell Williams has reeled in a boatload of awards as a recording artist and producer. But the Virginia Beach native's greatest hit may have been the 2019 Something in the Water music festival on that city's waterfront.
When Instagram crashed for six hours on Monday, Sarah Choi's reaction hopscotched from "FREEDOM!" to "addiction."