The warm summer months gave us a slight advantage in the fight to slow the spread of COVID-19. Being able to dine outdoors, visit at a distanc…
This is an editorial from the Herald & Review editorial page.
This is an editorial from the Herald & Review Opinion page. 
THUMBS UP! To an election we don't have to argue about. The Decatur Parks Foundation is conducting a vote to select the favorite piece of art …
What are we to make of the confirmation hearings on Judge Amy Coney Barrett?
With multiple new health concerns emerging in 2020, it's easy to look past some of the concerns we've been dealing with for years.
THUMBS UP! To the return of Boo at the Zoo. The Scovill Zoo event ranks with other annual Decatur events as something that marks both a time o…
We gave a reminder warning a couple of weeks back about keeping an eye when on the road as farmers use machinery, often slow-moving and oversi…
Let's discuss the efficacy of lockdowns.
It's time to rein in Big Tech.
The Herald & Review editorial board is offering a point-counterpoint to the graduated income tax ballot item in November. 
Few things are more discouraging than uncertainty.
Few things are more discouraging than uncertainty.
THUMBS UP! To the WSOY Community Food Drive. Switching to a cash-only event this year amid the pandemic, the drive remained as successful as i…
It's almost as though no time has passed since 2018.
As much as we'd all like to see things return to normal as quickly as possible, the reality is that the threat of COVID-19 is going to be with…
There's never a shortage of things for Americans to be concerned about.
One of the saddest facts of 21st century life is how no one is mourning the demise and absence of service clubs.
THUMBS UP! To early voting. We're proponents of whenever you can, wherever it's best for you and whatever makes you the most comfortable. Ther…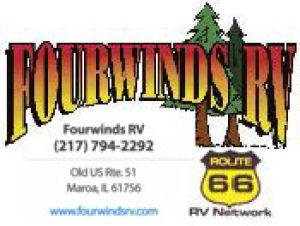 Tanzyus Logan Funeral Service and Care
If the cause weren't so somber and necessary, the WSOY Community Food Drive would be a good citywide holiday. As things are, the event is almo…
Deploying disinformation as well as other asymmetric tactics, Russia attacked America's 2016 election. "Russia's goals were to undermine publi…
Again, we're facing the most important election of our lifetimes. Just as was the case in 2016, the result of this year's election will influe…
THUMBS UP! To road awareness. This was Farm Safety Week, As harvests begin and continue, drivers on state, county, and township roads will enc…
The loss of Ruth Bader Ginsburg is a double blow. It will be felt as a personal loss by millions of Americans, and it will stress America's po…
Last weekend reinforced one truism.
THUMBS UP! To Decatur Police Chief Jim Getz. Getz has developed a multi-pronged plan to battle violence. There may have been a summer with mor…