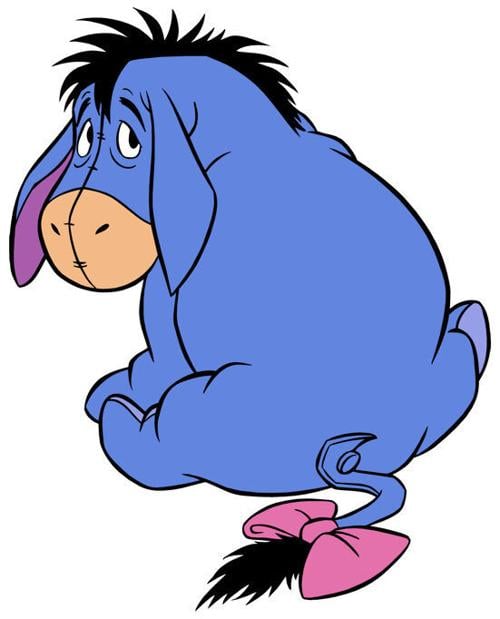 Would you believe that we could make a better world if we were a little more Pollyannaish?
"Pollyanna" is a 1960 Disney movie starring Hayley Mills, based on a 1913 novel by Eleanor Porter. In the story, a cheerful and optimistic orphan girl looks on the bright side by playing the "Glad Game," trying to find something positive in every experience.
By the 1970s, the name was turned into an adjective, a pejorative one at that. The key phrase of definitions of the word "Pollyannaish" is "pleasantly (even unrealistically) optimistic."
It also has a more scientific name: "positivity bias."
We all have had a few in our lives. And there were certainly times when their positive attitudes were unrealistic and, frankly, annoying.
But maybe there were more of them than we remember. Mentally healthy people, repeated students have found, tend to focus more on the positive than the negative and also have more positive memories.
The anti-Pollyannas have always been around. Now, amid a pandemic combined with our obsessions with social media, their opposites are readily visible. They're also as frustrating as the irritating Pollyannas were back as recently as January, when we were terrified already, and the only thing happening was Australia was on fire.
They even have their own pop-culture standard. The anti-Pollyanna is the Eeyore.
Eeyore, of course, was the pessimistic donkey in A.A. Milne's "Winnie the Pooh" world.
Looking for the negative is easy. Coming up with reasons things won't work is second nature to many of us, even in the best of times.
Something positive on social media or in our world has a shorter shelf life than the things that cause us anger. When it feels as though the world is punishing us, not even allowing us to hug some of our loved ones, that's bound to spark anger and, even more sinister, depression.
It's easy for the dark to enter. When that manifests itself where the world can see it, we can find ourselves sinking in a pit of despair. We don't even realize everything we say, everything we write, can easily be toxic.
What's the solution? Well, as is the case with so many other things we're battling to figure out at this point, there's no easy solution. We'll need to resolve to do better, forgive ourselves when we don't, and listen to the reactions our words and actions have.
Part of the reason society is divided in so many places now is we've forgotten about what our society is. We want to be kind to one another. We need to ignore the Eeyores of the world and bring back at least a share of Pollyanna.
Catch the latest in Opinion
Get opinion pieces, letters and editorials sent directly to your inbox weekly!