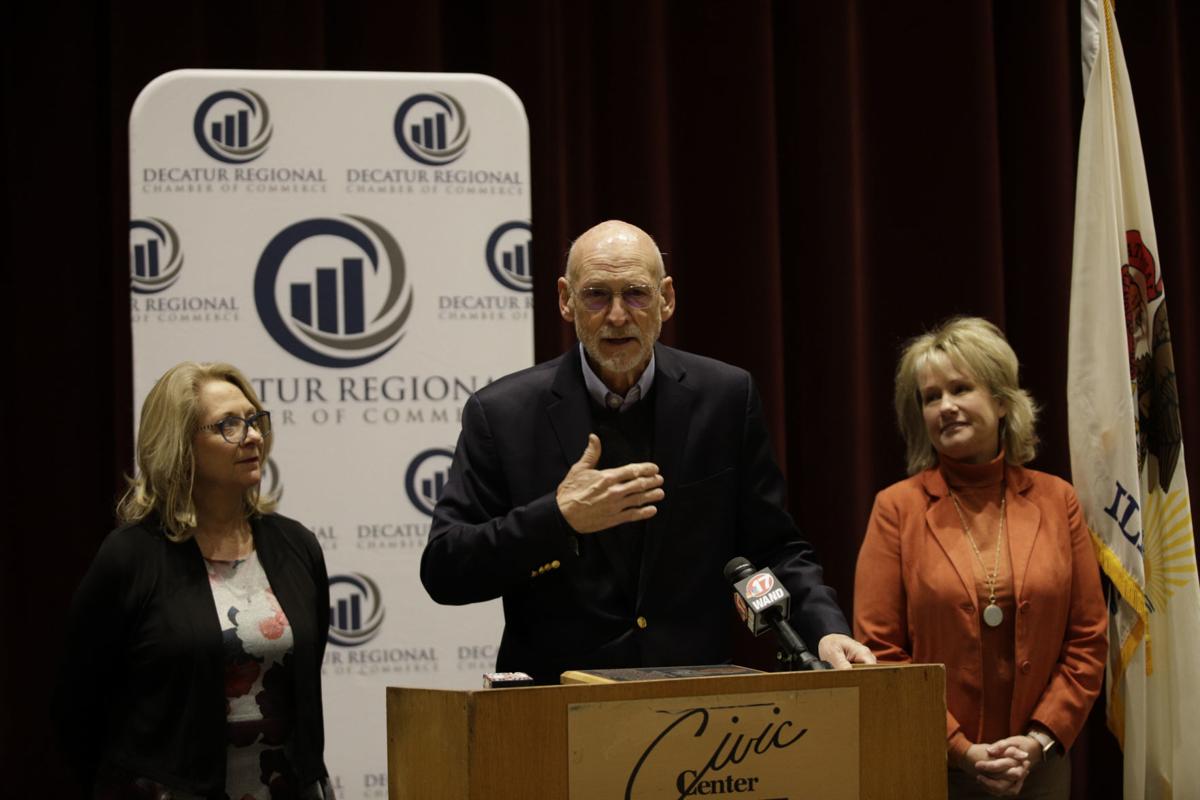 One of the highest compliments any Hall of Fame recipient can receive is "Well, of course."
Is Dick Butkus among the greatest players in football history? Of course he is. Was Elvis Presley a revolutionary who changed the course of popular music? You bet. Has Mary Tyler Moore made an indelible mark on television? You bet.
Those choices are so obvious that if their names were left off a list detailing the greats in their fields, the listmaker would be embarrassed to be told they'd been left off.
Largely, the Decatur Hall of Fame is the same way. Spend some time in Decatur and listen to the names on buildings and community event, then look at the names on the hall of fame list.
Darrell Beck, Howard Buffett, Roger E. Walker Jr., Dwayne Andreas, Gary K.Anderson, Richard James Oglesby, Guy and Rose Scovill -- you don't have to go far to find those names.
You have free articles remaining.
David G. Weber executive vice president of business development for Busey Bank, may not have his name on buildings. But when he was announced as this year prior to the Community Thanksgiving Luncheon, the reaction from many people was, "Well, naturally."
The award is granted each year to a community member who goes above and beyond to better Decatur. Mayor Julie Moore Wolfe said, "Today's honoree is one of those people who has worked tirelessly behind the scenes to make this community better in so many ways."
Weber's presence has affected the lives of thousands as he's worked with such groups and organizations as Boys and Girls Club of Decatur, Junior Achievement, American Cancer Society, Boy Scouts, United Way, First Grant, Partners in Education, the Greater Decatur Chamber of Commerce, Webster-Cantrell Hall, Meals on Wheels, Good Samaritan Inn and Robertson Charter School.
Weber is so much a behind-the-scenes figure that he had to be tricked into attending the announcement. To get him to the ceremony, friends and family told Weber that his close friend, former Mayor Mike McElroy, was going to be honored. McElroy died in 2015.
We're glad he made it. Congratulations, sir.