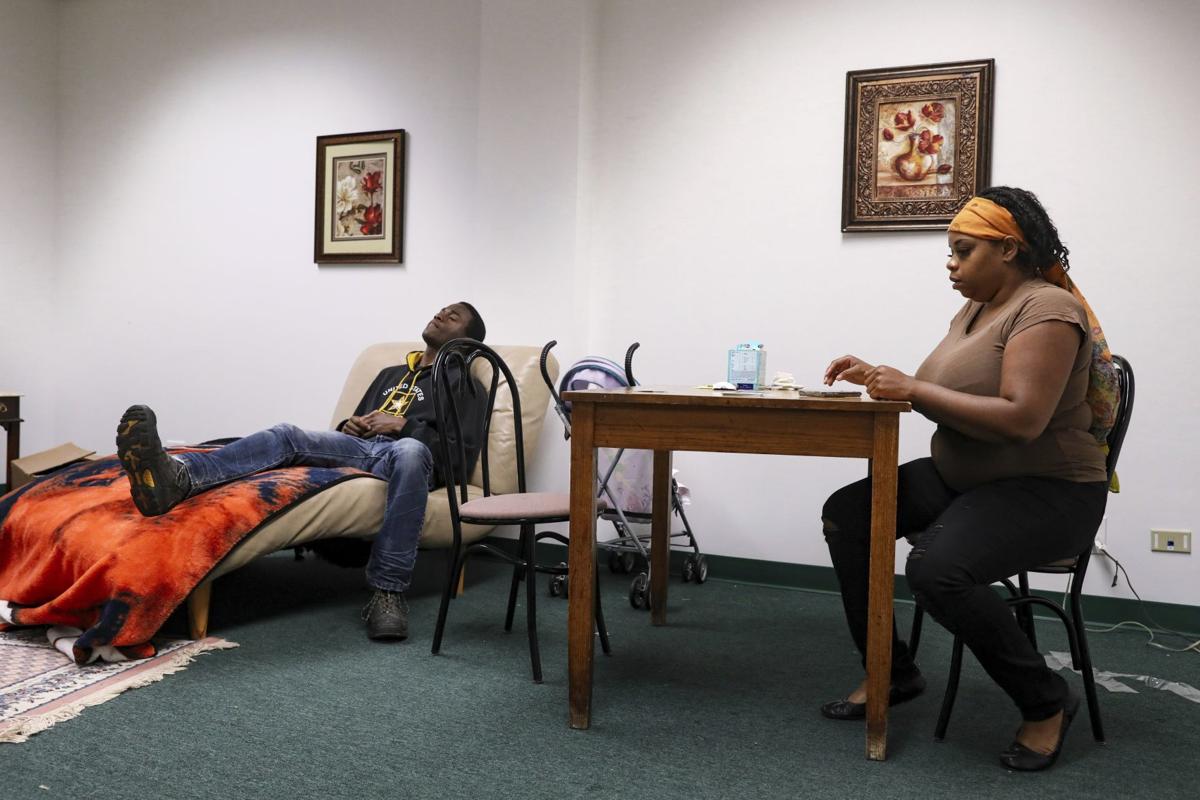 We didn't need any more proof that the Illinois Department of Children and Family Services is deeply broken. But we got it last week.
The agency's internal watchdog, the Office of the Inspector General, released a heartbreaking report that showed 123 kids died within 12 months of a family contact with the department.
This is a tragic situation. And it's unacceptable.
The 384-page report pointed to familiar themes with DCFS: That children are taken back to abusive adults, that there are too few foster homes, that kids leaving the care of the state are subjected to severe neglect at an alarming rate.
We are reminded of 2-year-old Ta'Naja Barnes, a Decatur girl whose body was found wrapped in a blanket soaked with urine inside a house on East North Street, according to police. Authorities said the house was full of trash and rotten food.
DCFS removed her multiple times in her short life. But she was always returned. She died in February.
We are reminded of 5-year-old Andrew "A.J." Freund, of Crystal Lake, buried in a shallow grave wrapped in plastic. His parents told police they had him take a cold shower for 20 minutes after he soiled his underwear.
He had a long history with DCFS.
We are reminded of 8-year-old Rica Rountree of Bloomington, who died Jan. 26, 2019, from complications following blunt force trauma. The girlfriend of her father was convicted of murder in her death and her father has been charged with felony child endangerment. DCFS had investigated allegations of abuse before her death but did not remove her from the home.
This is not a new trend. In fiscal year 2005, the number of kids who died within a year of DCFS contact was 139.
The descriptions in the new report read like the plot of a horror movie, describing in excruciating detail signs missed, pain endured and manners of death.
"Less than two months after the seventh investigation closed, an eighth investigation was initiated after an anonymous report was made to the hotline alleging that a child was sitting in a window screaming for help," reads one.
"Both children died in the fire. At the time of the fire, the home had no power and there were extension cords running from a neighbor's home with some of the extension cords spliced together," reads another.
"The two-year-old sibling was taken into protective custody and placed in a traditional foster home. She was extremely dirty, had a foul odor about her body, was treated for lice, and had multiple head sores from scratching. Although medical staff was initially unsure if the three-month-old would survive, he had made slow progress," reads another.
Meryl Paniak, acting inspector general in the report, said, "We, Illinois, must do better."
The report makes a series of recommendations, including an overarching theme: "Our child welfare system must begin to analyze families in totality and in context, not focusing narrowly on the facts in the most recent hotline report."
In other words, the department has to look to connect the dots with each case.
The Pritzker administration has said protecting our children is a priority and the organization's leadership has shaken up and more staff have been hired.
If there is any silver lining in this report, it's to underscore the importance of the DCFS hotline. Many of the investigations started after someone saw something that was a concern.
That's what we all can do.
If we see neglect of any kind or anything that seems off, report it.
The number is (800) 252-2873.
The suffering has to stop.
Catch the latest in Opinion
Get opinion pieces, letters and editorials sent directly to your inbox weekly!