This plea comes earlier in the year than it normally does, but there's the possibility that 2020 life has driven some of us to the use of fireworks earlier in the year, and more often.
We're two weeks away from the national holiday that, like everything that's happened in the last three months, will be unlike anything we've seen. All we can predict about July 4 is that the day will come, and traditional public celebrations will not exist. We sadly tip our cap in the direction of Arthur, whose Rotary Club Freedom Celebration Fireworks – an event that draws 30,000 people – was supposed to have kicked off celebrations this weekend.
The Arthur event was cancelled in April. There seem to be people in our midst who at that point purchased a month's supply of fireworks, and started firing them to … well, we're not sure. Maybe to celebrate Illinois' COVID-19 recovery plan reaching Phase 3?
At any rate, city dwellers in certain neighborhoods have been making their presence felt, sometimes nightly, sometimes well after dark and well after 10 p.m. Social media indicates the problem is rumbling around the nation.
Now, in the bigger picture, a few bangs and crackles don't matter a lot, even those that come well after dark. Fireworks are not worth staging a battle about now anyway. There are too many important things going on.
We cannot ignore the similarity in sound between some fireworks and some weapons.
And we're also not going to ignore the trauma the noises (and sometimes the actual physical shaking) from fireworks in town. That reaches from military veterans with PTSD to pets. If the explosions are in a single evening, it's easier to deal with their issues. We also have families already coping with a pandemic. None of them need the special treat of Tuesday night fireworks that are being shot off just because it's not raining and people want to set off fireworks.
If you're living in a remote area, that's an entirely different discussion. As long as you feel you can get away with it and if you're certain you can avoid causing property damage, do as thou wilt. Some nearby folks might even enjoy seeing the works shot well into the air. We feel more comfortable by leaving the
Unfortunately, this discussion can be filed the same way we're taking positions on many of our arguments these days. All of us seem to be well-versed in our "rights" and maybe less versed in the "rights of others." We're less interested in "the right thing." We make a plea for reason and understanding. We also know that any decision anyone makes is likely to infuriate someone, because we're looking for places to deposit our anger.
---
🎆 From the Archives: Fourth of July in Central Illinois
State Rep. Dan Brady during Fourth of July Parade in Downs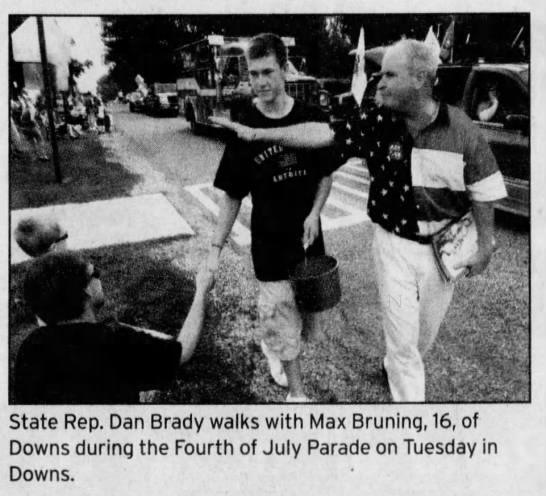 Tim Phillips of Lincoln walks with American flag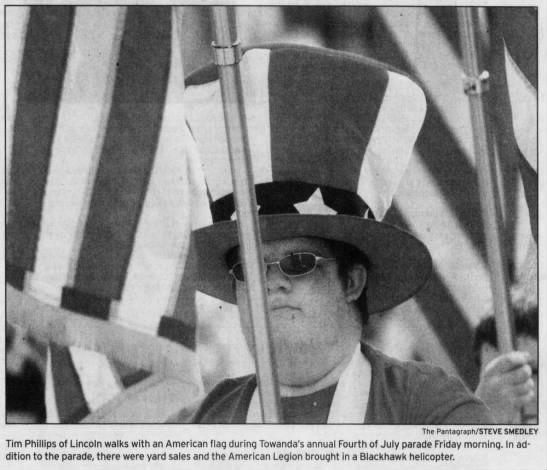 Annual parades with local school bands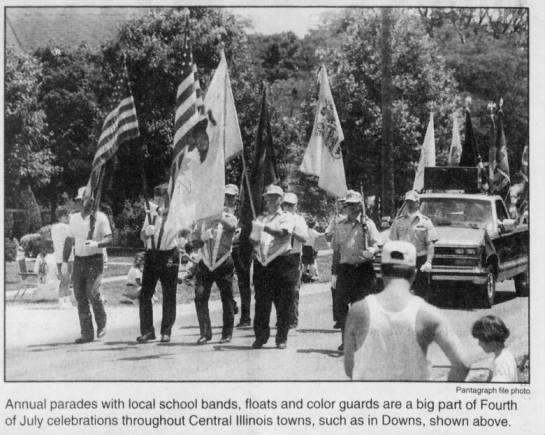 Captain Rat greets fans at Normal's Fairview Park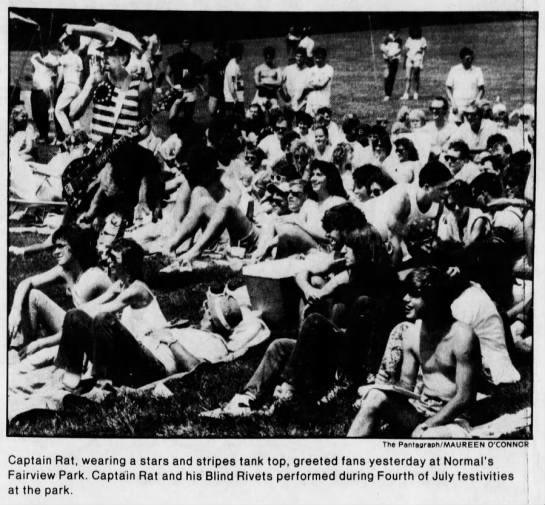 Fireworks Displays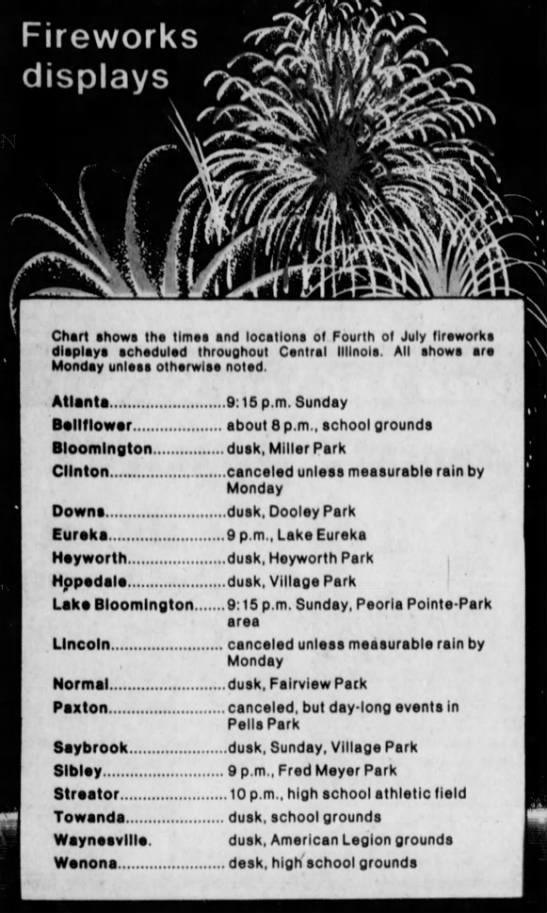 Youngsters perform during "Celebrate America"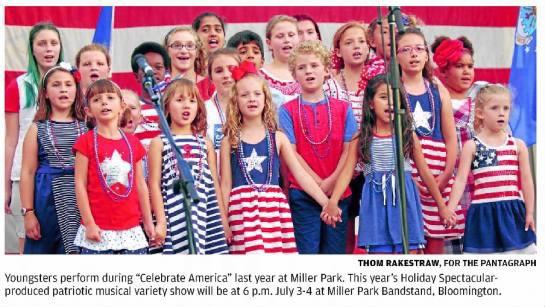 Organizers hope to repeat the event every Fourth of July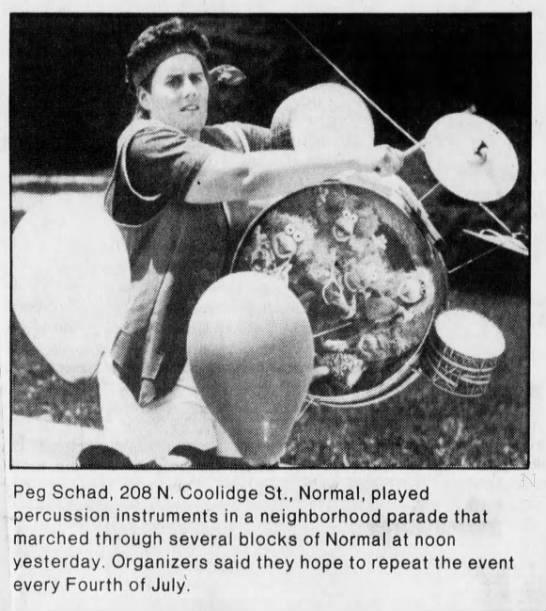 The McManus family celebrated the Fourth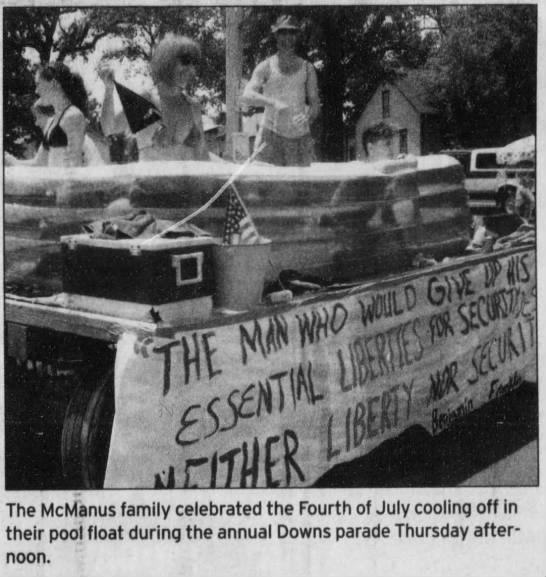 Sites for Sounds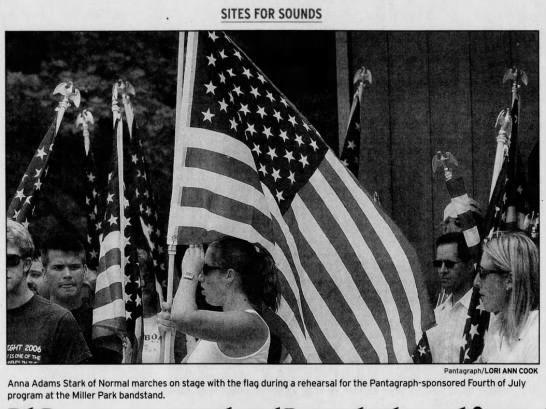 Fourth full of fun options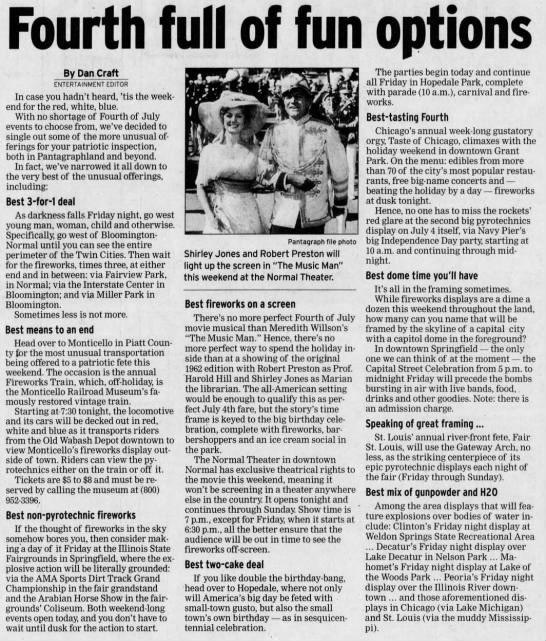 Fourth of July marked by OpSail 2000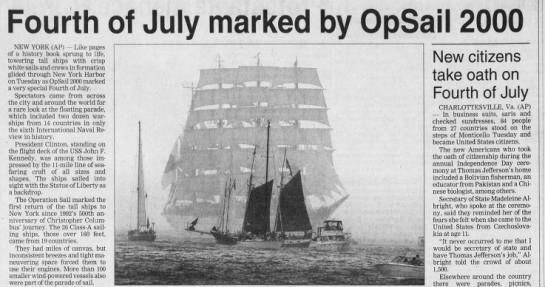 Fourth of July to be given gay observance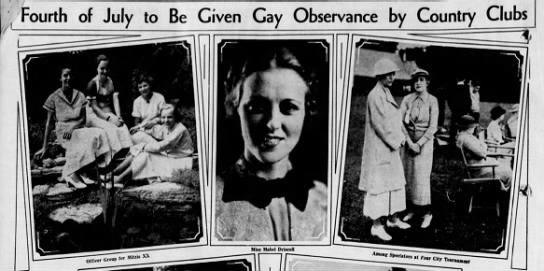 A park celebration for the Fourth of July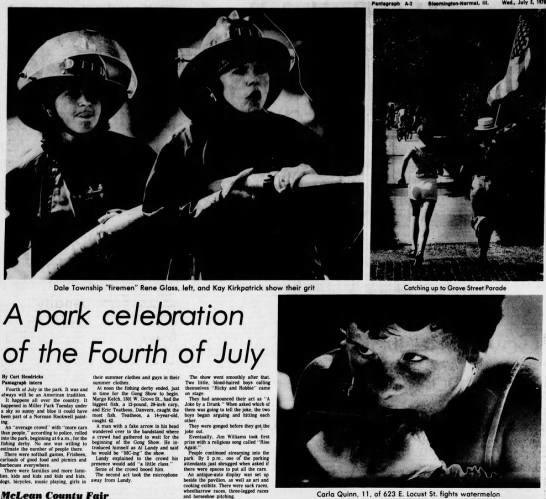 Matt Hedeman showed his colors during Fourth of July Parade
Relaxing picnic fare for the Fourth of July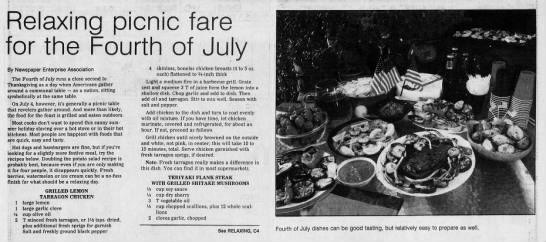 Catch the latest in Opinion
Get opinion pieces, letters and editorials sent directly to your inbox weekly!