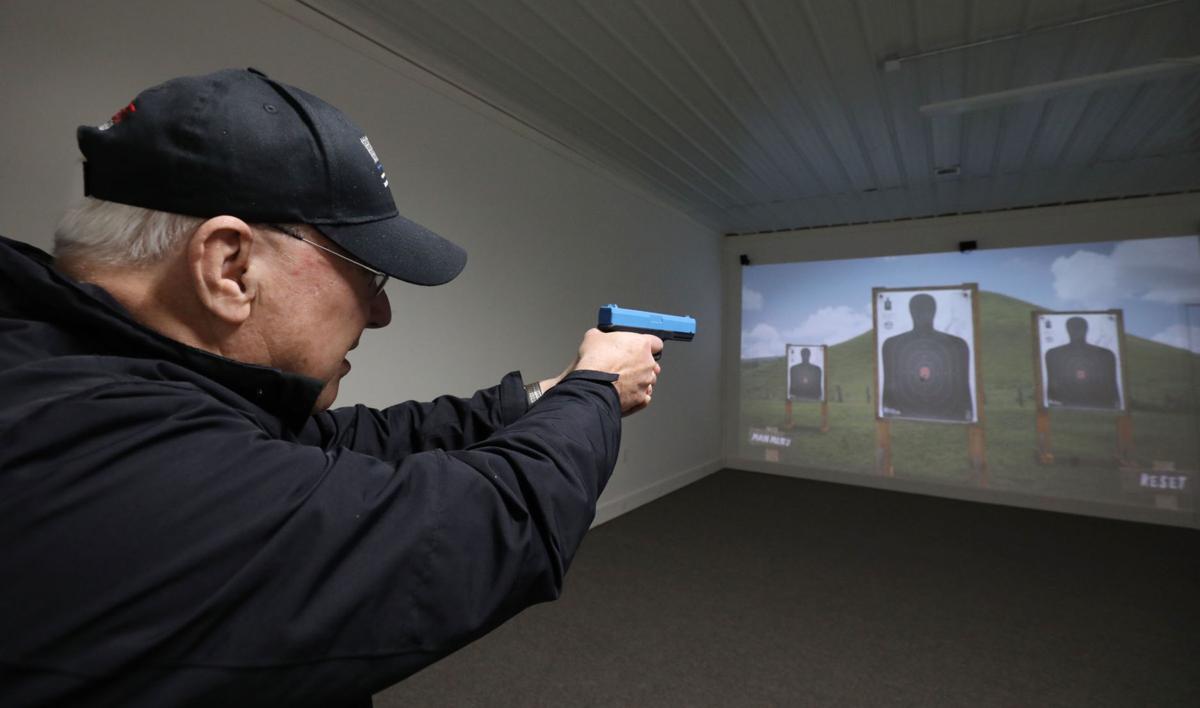 The Illinois State Police aren't doing much to convince gun owners they're not under attack.
Even though everyone still has their guns 12 years after Obama was going to take them all away, gun owners continue to feel as though their every behavior is under the microscope.
Two gun rights groups, the Illinois State Rifle Association and the Second Amendment Foundation, filed a lawsuit on behalf of Illinois residents Ryan A. Thomas and Goran Lazic. The pair said they've been waiting for their Firearm Owner's Identification cards and Concealed Carry Licenses since 2017.
Their circumstances are unique. Thomas lost his licenses when he moved out of state. Since moving back, he hasn't been able to get them restored. Lazic's licenses were taken after an arrest for domestic battery. Charges were dropped and the arrest was expunged, but he's still waiting on his licenses.
Illinois State Police spokeswoman Beth Hundsdorfer, who's been kept busy this year, released an email saying last year saying 90 percent of applicants saw their paperwork processed in less than 30 days. She said it took an average of 65 days to renew a FOID card in 2019.
Hundsdorfer also had to present the cannabis statement as the state and the state police prepared for its legalization."The Illinois State Police will not revoke firearm's owner's identification cards based solely on a person's legal use of adult use cannabis," she said.
You have free articles remaining.
The idea might never have occurred to a gun owner. But there does remain a grey area of legality. Cannabis might be legal in Illinois. Possession is still a federal crime.
On Facebook, the state police posted, "The Illinois State Police will not revoke Firearm's Owner's Identification Cards based solely on a person's legal use of adult use cannabis. Pursuant to both State and Federal law, a person who is addicted to or a habitual user of narcotics is not permitted to possess or use firearms." Violation is a felony.
No wonder some gun owners entered dispensaries last month ready to argue. They weren't pleased to have their licenses scanned as they entered, suspecting what they were doing could ultimately be used against them.
The complaint states: "The effect of this has been a systematic slowdown and sometimes halt of processing of applications and appeals of the FOID Card Act and FCCA. Applicants and appellants spend days on the phone attempting to reach someone at the ISP with no success. In the unlikely event that a person answers, the applicant/appellant is usually told only that their case is under review." The number of gun owners to express concern and complaints about the system show the duo who prompted the lawsuit are not alone.
FOID cards in Illinois are relatively inexpensive at $10. But the Concealed Carry License is $150, an amount set by the state to be able to pay for the administration of the permits.
There's no reason to believe anything more than state-level incompetence is on display here. But the wait on these $150 purchases has passed the two-year mark. The state is probably just treating the gun owners with the same disregard given at, say, the Department of Motor Vehicles.
Telling a gun owner he or she is not being hectored is difficult when, to all appearances, he or she clearly is.
Catch the latest in Opinion
Get opinion pieces, letters and editorials sent directly to your inbox weekly!