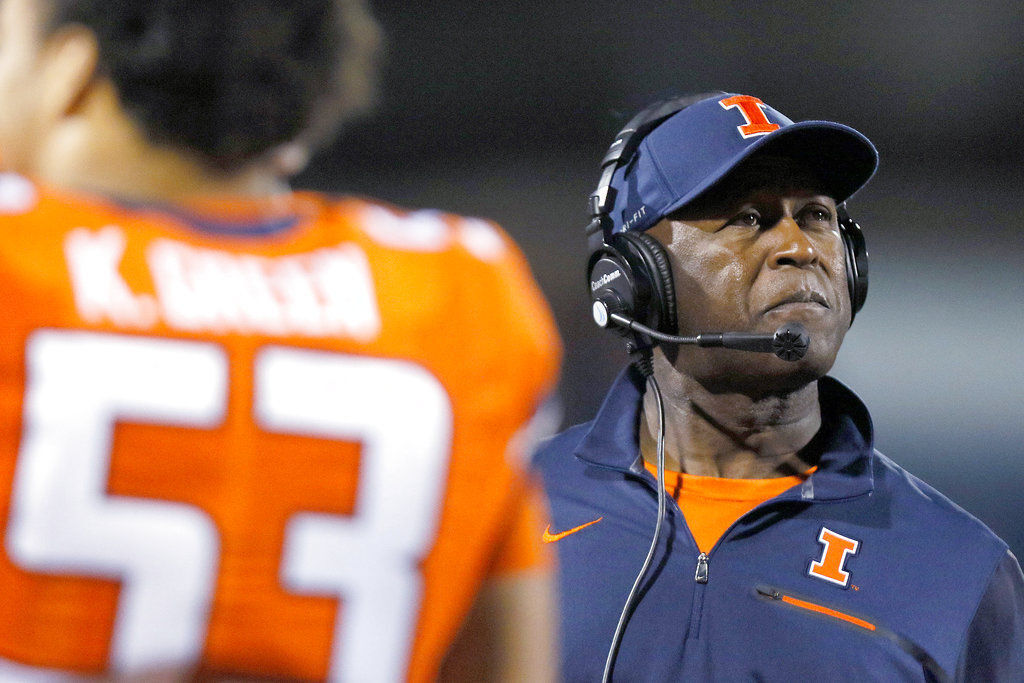 Last weekend reinforced one truism.
Americans sure love their football. The return of the National Football League showed that.
Football lovers in the Midwest got some good news this week when the Big Ten Conference presidents reversed a decision from August and decided to try to play a fall schedule. The games are scheduled to begin Oct. 23.
We'll welcome back the University of Illinois, Northwestern University, Indiana, Purdue, Michigan, Ohio State – all the conference foes we've grown to love, or hate. Anyone who's glanced at the handful of college football games so far knows that a larger body of games raises the entertainment level, and it's even more fun when we can expand on history and regional rivals.
League officials cite improved testing abilities as a key reason for their decision to play earlier than what has been originally discussed. Of course, if the last six months have shown us anything, it's that a pandemic has little regard for our plans.
But as is the case with professional sports, let's not underestimate the finances. Even without fans in the stands – a measure being taken by baseball, basketball and many football teams – the inventory of television product is going to end up providing cash for athletic systems across the country.
That's a gift to fans and to some who rely on college athletics for income. Of course, college campuses across the country have seen businesses suffering and even shutter as a result of the pandemic. A store that relies on drop-ins needs people in its presence, a factor that's crushing small businesses all over the United States.
One simple fact about the journey to this decision is mind-boggling: When the Big Ten pulled back on its plans to start the season, the national sports conversation focused more on why the Big Ten wasn't playing instead of why the Southeast Conference, the Atlantic Coast Conference and the Big 12 were playing. (The west coast Pac 12 has been largely absent from the discussion and criticism. Most of the colleges in the conference are presently choking under a cloud of smoke, and the Pac 12 is rarely a player in the national football championship chase.)
There are no doubt as many feelings about playing versus not playing as there are players, parents, coaches and others interesting in what's happening. Players and parents seem generally pleased with the decision. Some have been part of the conversation about decision all along, even as they've had to make their cases in courts of law. (We stand by our position that the only real winners when the totals come out of the pandemic will be lawyers,)
Those who wanted a return to the playing fields were looking at professional sports with envy. Our major sports pro leagues are playing games and determining champions, leaving us thinking a return to "normal" might arrive earlier than we expected. The approaches of basketball and hockey have shown a cooperative nature accepting of the limitations of playing within a bubble, and basketball and hockey survived admirable. After early stumbles, baseball seems to have put its house in order. We'll be keeping an eye on the NFL, but the absence of issues is encouraging.
But those are professionals who have a monetary interest in keeping themselves healthy. College football hasn't been as transparent, so we're left to wonder whether Louisiana State University is the outlier or in the majority. This week, Louisiana State University football coach Ed Orgeron said, "most of our players have caught it." Texas Tech, one of the few colleges self-reporting, had its team number of positive cases reach 75 since June. Three of this weekend's scheduled college football games have already been postponed, and a fourth -- Charlotte at North Carolina -- has been canceled because of how much the team has been crippled by positive COVID tests.
The decision may have been influenced by too much listening to those impatient in a COVID-19 world. The problem with the pandemic is it won't conclude simply because we want it to.
Amid doubts about safety but frustrated with Illinois Gov. J.B. Pritzker using the pandemic to exercise unprecedented powers, demonstrations are planned Saturday in Springfield and Chicago. Pritzker has been unwavering in his decision to delay the start of contact sports, leaving football aficionados frustrated. But an early return of high school football is unlikely despite any action this weekend.
If we can't get students safely in and out of buildings, what on earth makes anyone think football would be OK?
Catch the latest in Opinion
Get opinion pieces, letters and editorials sent directly to your inbox weekly!