There are still reminders of the powerful tornado that struck Taylorville five months ago next week.
Trees snapped as if toothpicks.
Remnants of structures too damaged to fix.
Each day, those become fewer and fewer. And that's a testament to the power of community spirit.
As written about in today's Herald & Review, Taylorville came together since that evening of Dec. 1 and rebuilt bit by bit with shovels and hammers and nails.
The sheer scope of the damage makes the recovery all the more incredible. The EF-3 storm had winds of 155 mph, was a half-mile wide and cut across 11 miles in 20 minutes. Two others also touched down in Christian County that same night, in a volley of twisters across the state.
Taylorville got the worst of it. At least 500 buildings were damaged, including some ripped apart like cardboard boxes.
The photos from the next morning revealed houses with upper floors, brick chimneys and pink insulation exposed. The debris field spread across block after block.
Incredibly, just 26 injuries and no deaths were reported.
And then came the donations. Fundraisers were organized. Food, money and water poured in.
Today, the clean-up continues and challenges remain. But there are just as many lessons -- the importance of social media in getting the word out about helping others, the importance of storm warnings, the importance of taking cover quickly.
After a winter of rebuilding, this is a season of rebirth for Taylorville.
Their hard work and community spirit are a lesson for all of us.
Taylorville funnel cloud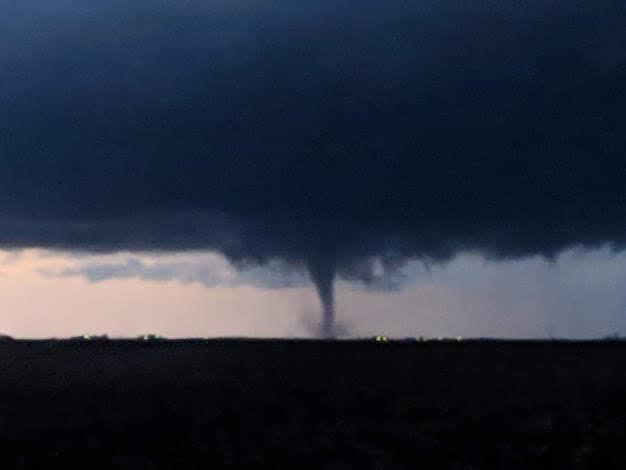 West Spresser Street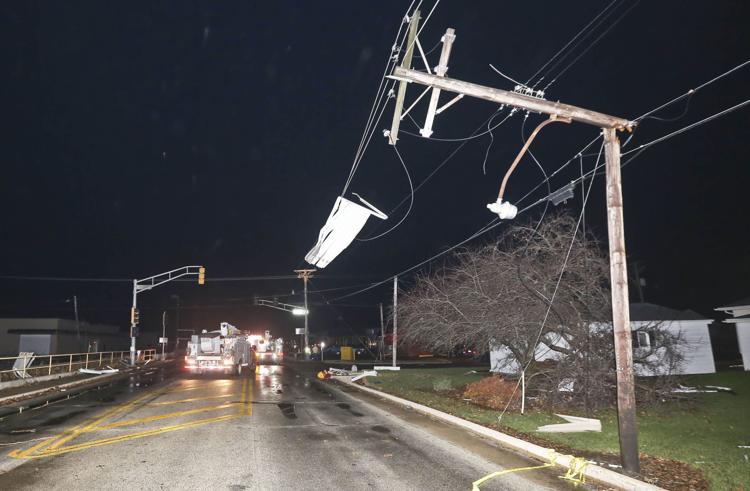 Taylorville Mayor Bruce Barry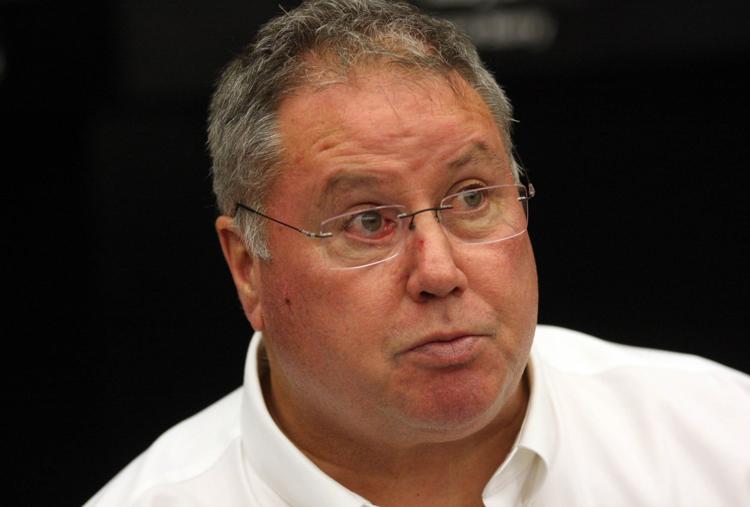 Amity Food Store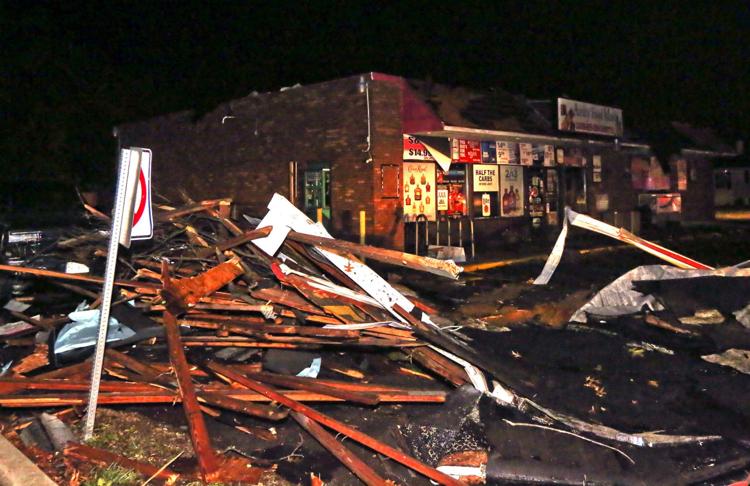 The next morning
The next morning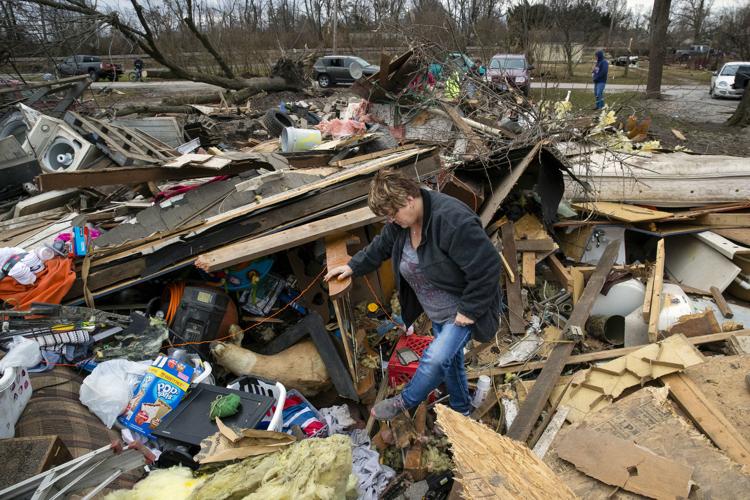 The next morning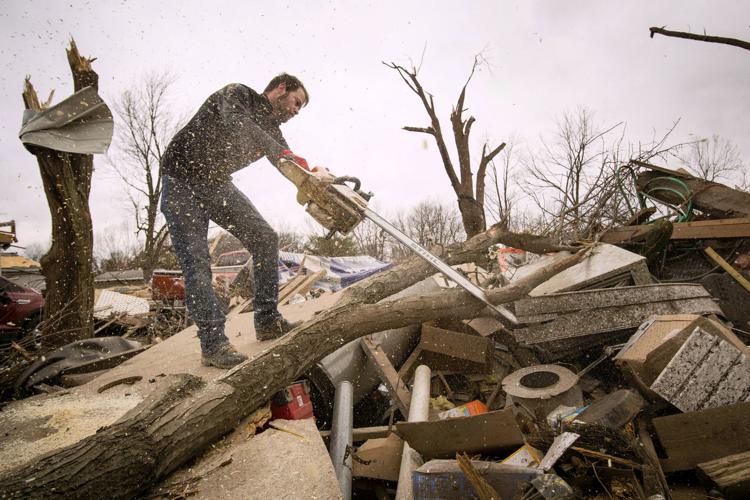 The next morning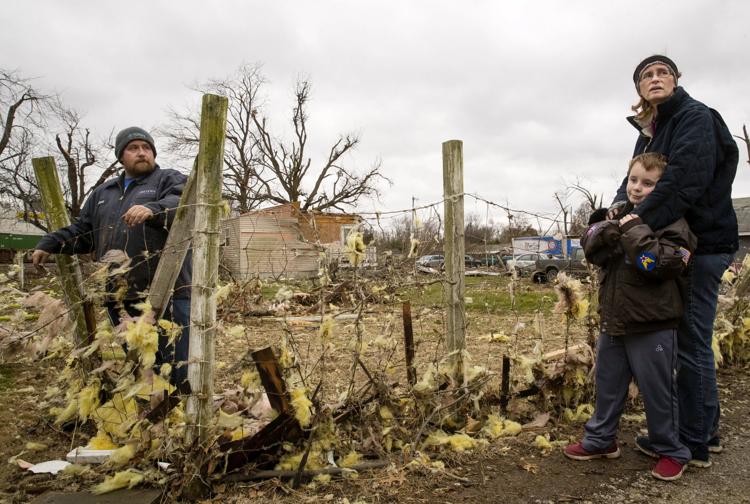 West Praire Street - Taylorville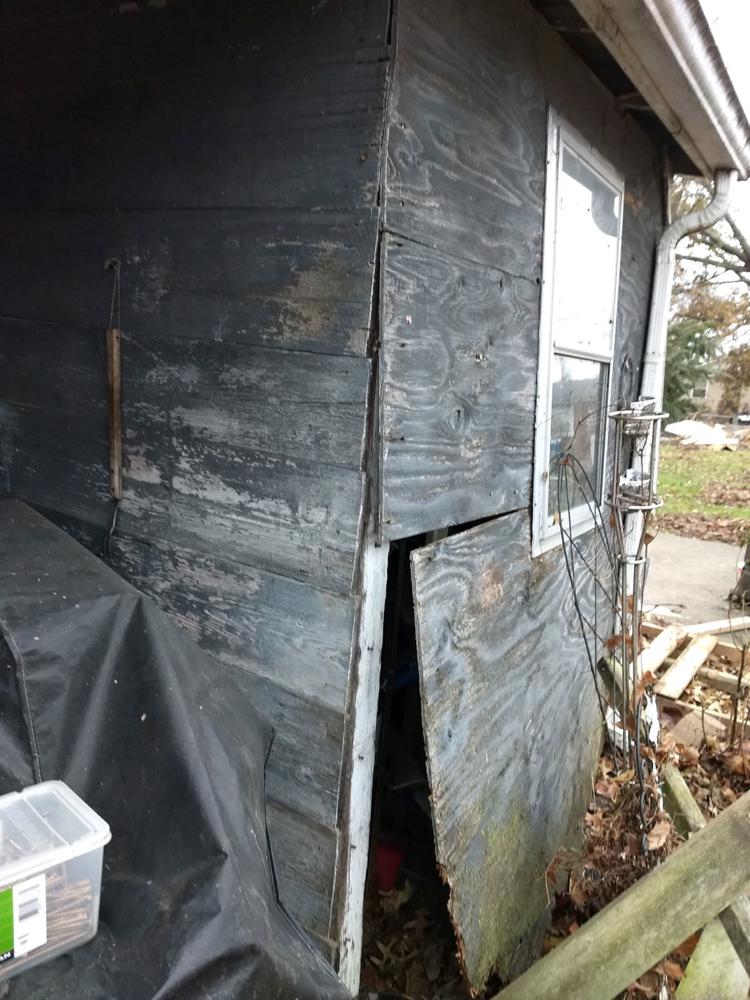 West Praire Street - Taylorville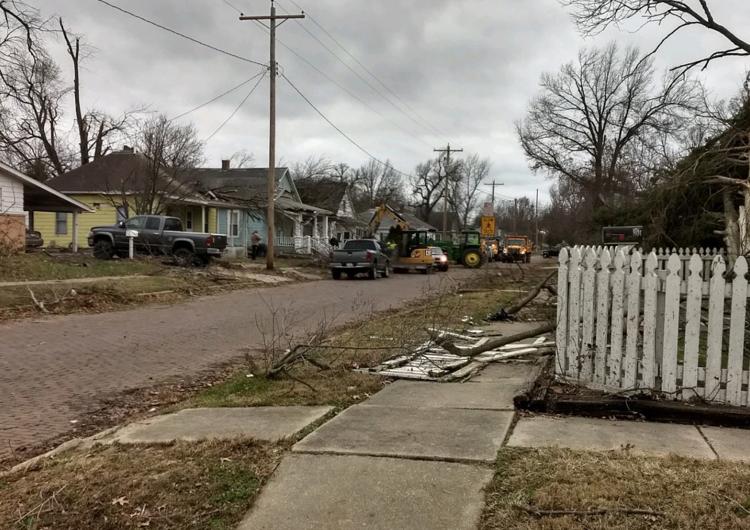 West Praire Street - Taylorville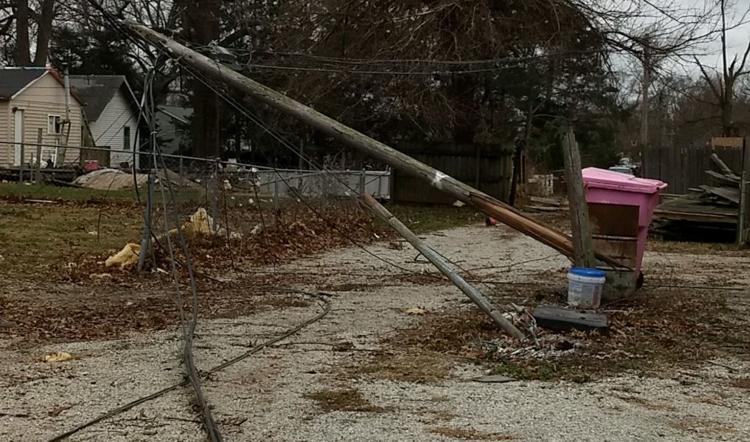 West Praire Street - Taylorville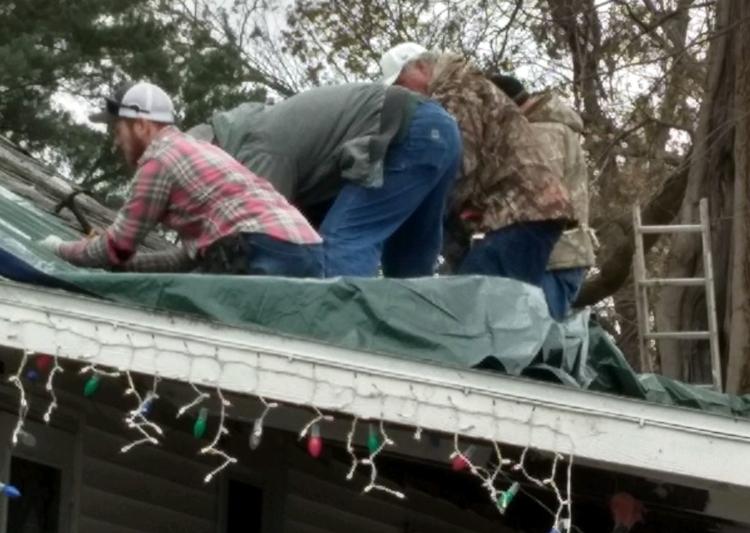 Severe Weather Illinois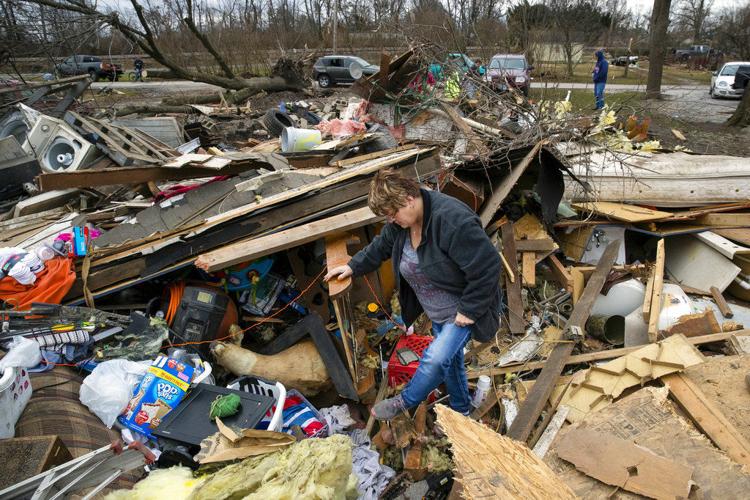 Drone photo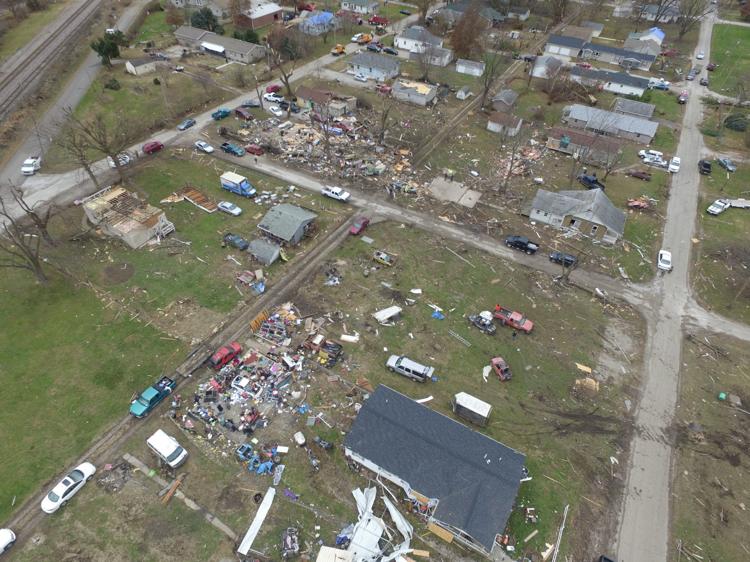 Severe weather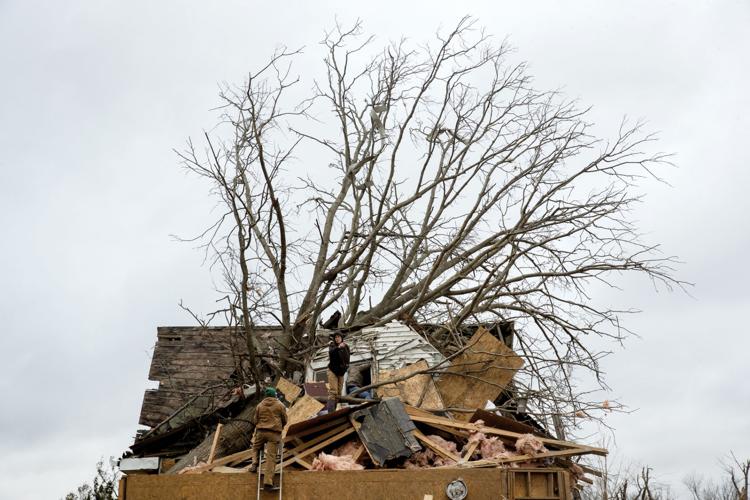 Coverage of Taylorville tornado
TAYLORVILLE — Survivors of a rare December tornado that injured more than two dozen people in a central Illinois city say that two weeks after…
DAWSON — When a tornado hit the unincorporated area between Mechanicsburg and Dawson on Dec. 1, there was no warning.
TAYLORVILLE — The day had barely begun when the first inkling of what would happen Dec. 1 in Taylorville came through to two meteorologists ma…
TAYLORVILLE — One week after a tornado ripped through Taylorville, as residents continued the arduous task of cleaning up and rebuilding their…
SPRINGFIELD — Residents and businesses impacted by severe weather and tornadoes this month in Central Illinois' Christian County may request w…
TAYLORVILLE — Justin Wright heard the rain pick up on Saturday, then the sleet. Then silence.
Kathi Knope has toured the United States for the last 10 years as an American Red Cross volunteer.
LINCOLN — The National Weather Service says at least 23 tornadoes touched down Saturday in Illinois, making the outbreak the state's largest o…