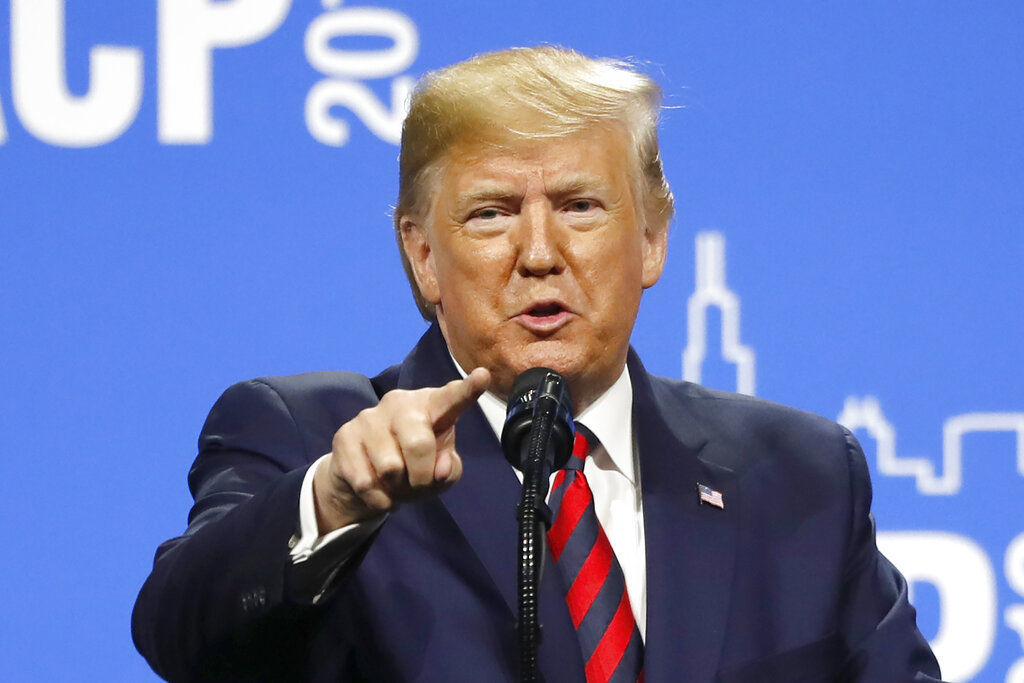 Chicago, you've been Baltimored.
President Donald Trump made his first official visit to Chicago earlier this week to exaggerate its crime rate, attack its mayor and police chief, misstate its gun laws and compare its violence to Afghanistan.
If that doesn't sound familiar, let's ride the Wayback Machine to three months ago when, during a campaign appearance, the president saw a similar Afghanistan parallel, this time with Baltimore, and he wasn't even there; he was in Cincinnati. "The homicide rate in Baltimore is significantly higher than El Salvador, Honduras, Guatemala," Mr. Trump began before egging on his Ohio supporters to "gimme a place that you think is pretty bad."
"This guy says, 'Afghanistan,' " he added excitedly. "I believe it's higher than Afghanistan. In our country. Think of that."
You have free articles remaining.
On Monday in Chicago, speaking before the International Association of Chiefs of Police, he said: "All over the world, they're talking about Chicago. Afghanistan is a safe place by comparison, it's true."
No, actually, it isn't. The murder rate in Chicago is in decline. If this were 2016, he'd have a point. But every year since then, Chicago has seen fewer homicides including this year, so far. Indeed, FBI statistics show Chicago's decline (from 765 homicides to 563) was a bigger drop than the vast majority of U.S. cities, not to mention a national decline of just 7%. So why in the world would the president of the United States want to mislead people by saying things like "if we ever took the Chicago numbers out of the total numbers, the numbers would be incredible" when, in fact, Chicago's falling murder rate is a big chunk of the U.S. decline?
Let's hazard a guess: to attack Chicago Police Superintendent Eddie Johnson, who boycotted his speech, and perhaps Chicago Mayor Lori Lightfoot. Both are black. But of course, he also had to throw in another whopper — that Chicago has the strictest gun laws in the nation, which it does not. It has an assault weapons ban, but that's about it. At one point, the city had banned handguns within city limits but that was overturned by the U.S. Supreme Court more than a decade ago. It even attempted a gun registry, but that was shot down by the state six years ago. So compared to places like San Francisco, Chicago is actually kind of "meh" on gun restrictions.
We are happy to report that folks in the Second City didn't take this attack lying down. Mayor Lightfoot described the speech as "insulting, ignorant buffoonery" while our sister paper, The Chicago Tribune, observed that the president left behind a "vapor trail of exaggerations, falsehoods and vulgarities." And that was generous. As the paper's right-leaning editorial board also noted, he came to town to see a friendly police audience and then to "yank everyone else's chain."
And exactly where does that get Baltimore (still proudly a Trump-certified "rat and rodent infested mess") and Chicago? Exactly nowhere. The pro-Trump crowd will think their man bravely spoke the truth, which he did not, and the people who live in Chicago and Baltimore will know their president is lying, but he's not counting on their votes anyway. The next time the president wants to get serious about fighting violence with all its complexity, and dig into actual facts, perhaps the leadership of both cities will be happy to hear from him. But until then, the two urban centers can expect to be used as campaign punch lines with only a loose association with reality. That's how Mr. Trump rolls — like a drive-by heckler with a distinct lack of empathy for the victims of gun violence.