I feel sorry for little Donny Trump. The big bad Democrats are picking on him. Sniff sniff.
I'm writing in support of Tammy Wagoner for Macon County state's attorney. I got to know Tammy as a member of the team that prosecuted and obt…
I have worked in law enforcement in Macon County for the past 24-plus years. During that time, I have had the opportunity to work and interact…
Richland Community College's mission is to empower individuals through learning and to forge partnerships that grow communities. By investing …
In the November 3 election, Illinois voters have a critical decision to make at the top of the ballot – whether to approve a question on a pro…
I am trying very hard not to load this letter with sarcasm and frustration.
Ms. Rodney Davis, let me make this clear from the outset: I wish you and your family nothing but great health and long, healthy, happy lives.
National Teen Driver Safety Week is October 18-24.
It's been said time and time again that one of the best facets of our community is the people. The Decatur area is full of good people and goo…
Once again, I support Betsy Dirksen Londrigan for Congress. As she promised in her oh-so-close bid two years ago, she will work tirelessly to …
With the recent issue of Decatur Public Schools not reopening for the first quarter through November 13 of the fall 2020 semester, a considera…
With Betsy Londrigan and Rodney Davis, when voting, please remember whose coattails she is riding on. Chicago has had control over the state o…
I am writing to show my support for Dan Brady's reelection to the 105th Legislative District.
It is my honor to support Jackie Gunderson as the representative of District 9 on the McLean County Board. In the four years I have known Jack…
Macon County Board incumbent vice-chair Debra Kraft has shown she has the ability, desire, and leadership skills to continue representing Dist…
This may be the most important election in our lifetime, and it is only a few weeks away. Biden is leading according to the polls. The questio…
When Marcy Rood moved to Decatur in 2007, one of the first things she noticed was all the wonderful local restaurants and businesses. She unde…
As a resident of Macon County Board District 3, I want to encourage District 3 voters to vote for Bryan E. Smith in the upcoming election. Bry…
November 3 represents more than one election, and more than one judicial outcome. The voters of Macon, Champaign, DeWitt, Douglas, Moultrie an…
When I ran for Macon County Board District 3 back in 2008, I ran because I wanted to serve the great people of the district and to make sure e…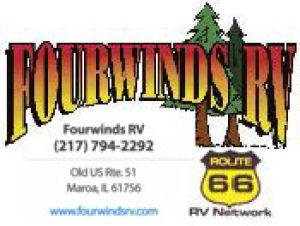 Tanzyus Logan Funeral Service and Care
The general election on November 3 is one of the most important in recent times and also one of the most complicated. There are many factors i…
According to economist Thomas Piketty in his award-winning book "Capital in the Twenty-First Century," we are on the road not just to a highly…
Oh, for the days of Jimmy Carter and Gerald Ford. My parents and I watched their first 1976 debate with anticipation because it was the first …
I am having great difficulty understanding how people who don't see that Black lives are at high risk in America can be so upset about simply …
I am curious as to why there has not been any tribute at the Civic Center to thank John Dunn, who has been instrumental in getting the Civic C…
This has been the most divisive, strictly partisan time in many of our lives. Most of us cannot remember a time where one's political leaning …